Happy Spring! I'm sharing my 10 favorite Spring recipes. You will find these adorable Bunny, decadent Cadbury egg Ice Cream, Olive Oil Lemon Cake with Lemon Curd, and many more. I think you'll love every recipe here!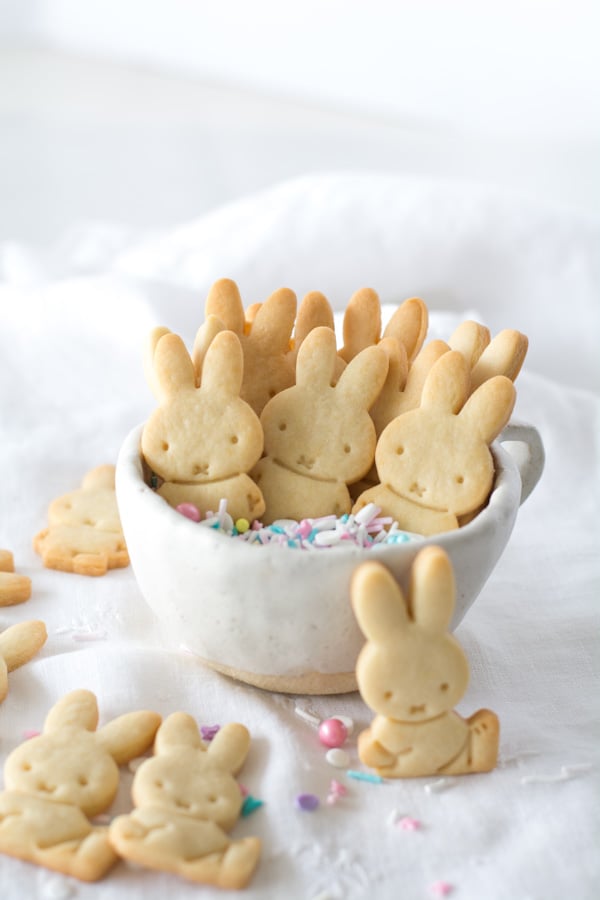 Spring Recipe Favorites
Miffy Petit Beurre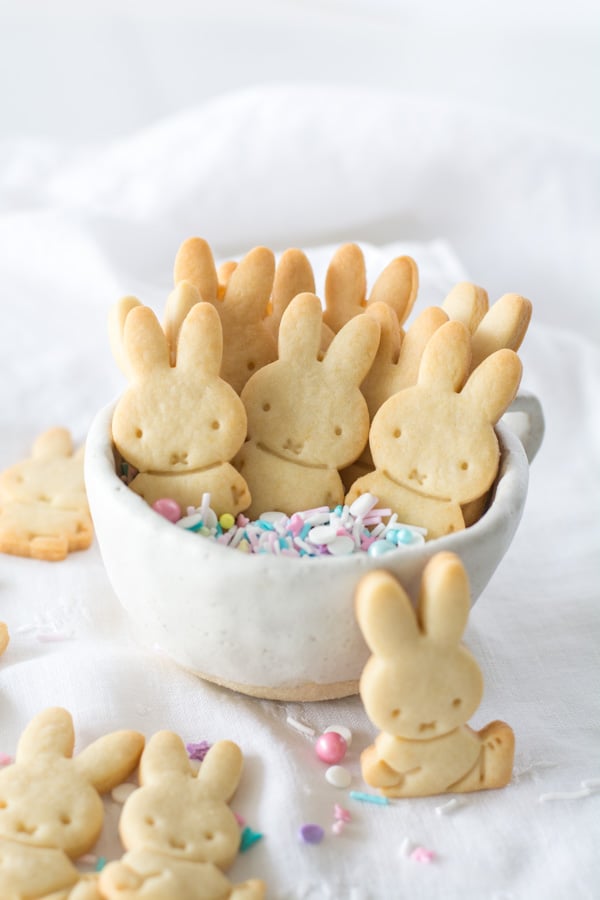 Petit beurre literally means "little butter". These little buttery bunny cookies are perfect for an Easter basket treat. How cute are these little French shortbread Miffy Petit Beurre cookies? This simple little cookie, not too sweet not too rich, melts in your mouth.
Lemon Olive Oil Cake with Lemon Curd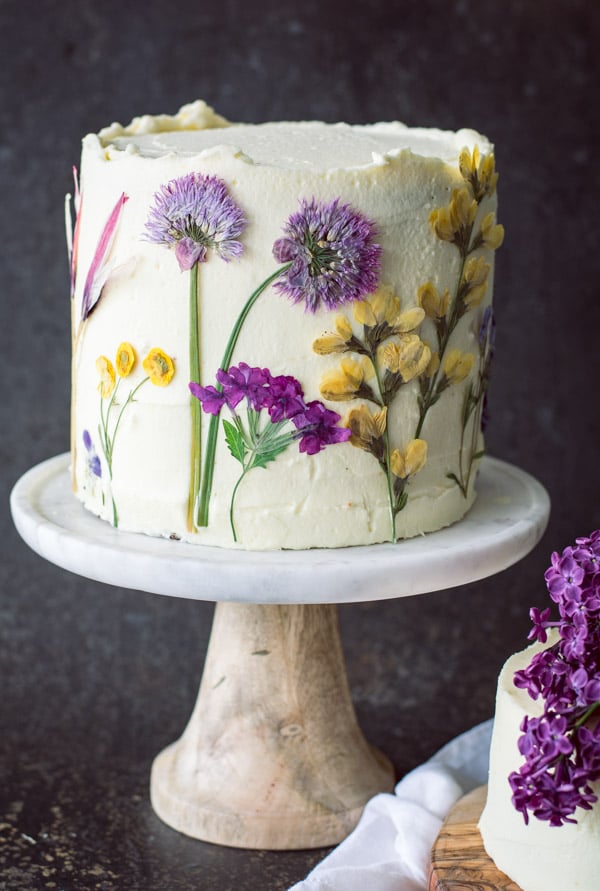 Tender and moist lemon olive oil cake filled with tart refreshing lemon curd and a rich mascarpone icing. Decorated with dried pressed and fresh flowers.
Orange Glazed Butterflake Rolls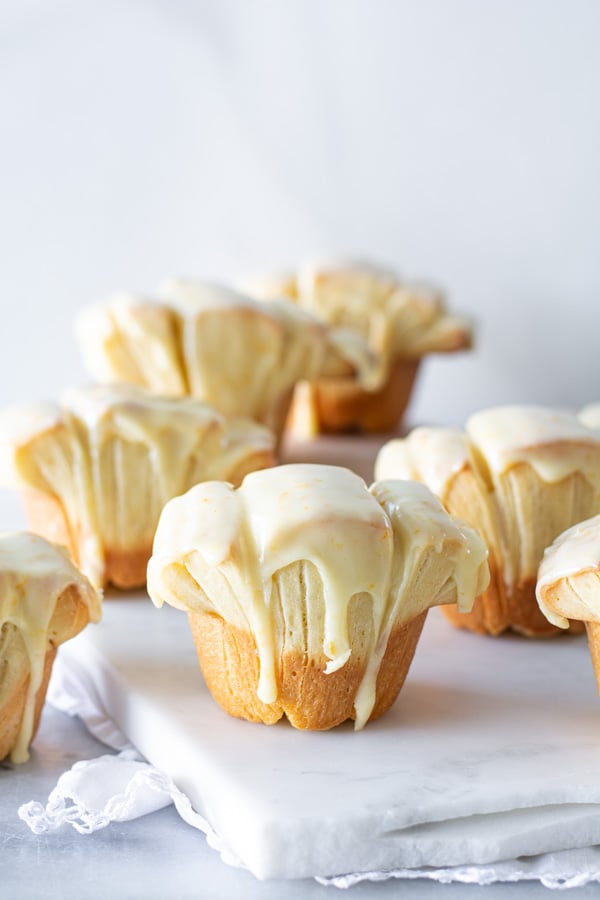 Springtime and citrus go so well together. The fresh orange zest in the glaze brightens up these typical butter flake rolls. The rolls are so buttery and tender they'll melt in your mouth. I love a dough that I can make a day in advance and refrigerate overnight because the chilled dough is so easy to roll out and fold. It's just genius!
Strawberry Rhubarb Crumble Bars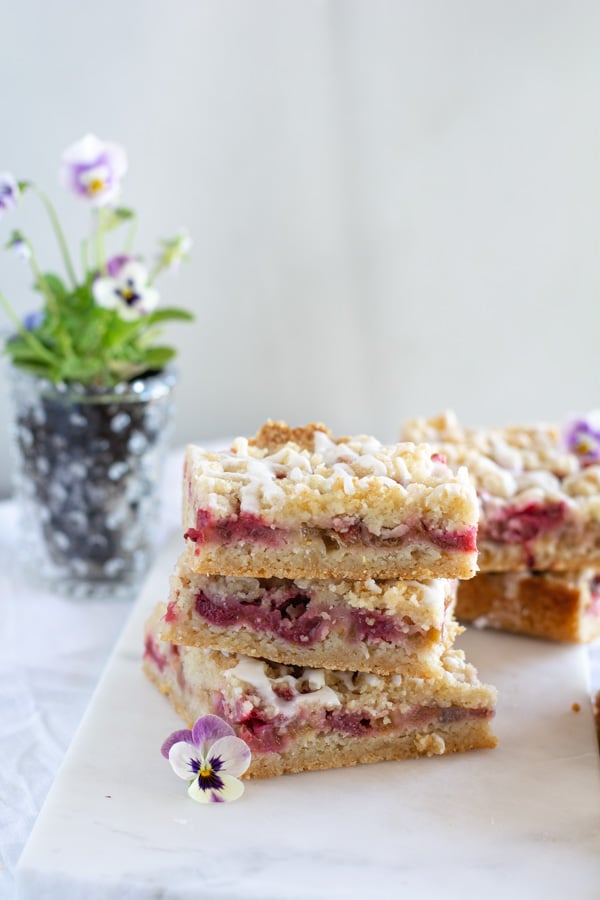 Rhubarb + Strawberries = Spring! Strawberry Rhubarb Crumble Bars are made with a buttery almond crust and crumble topping. Filled with spring rhubarb and strawberries.
Easter Bread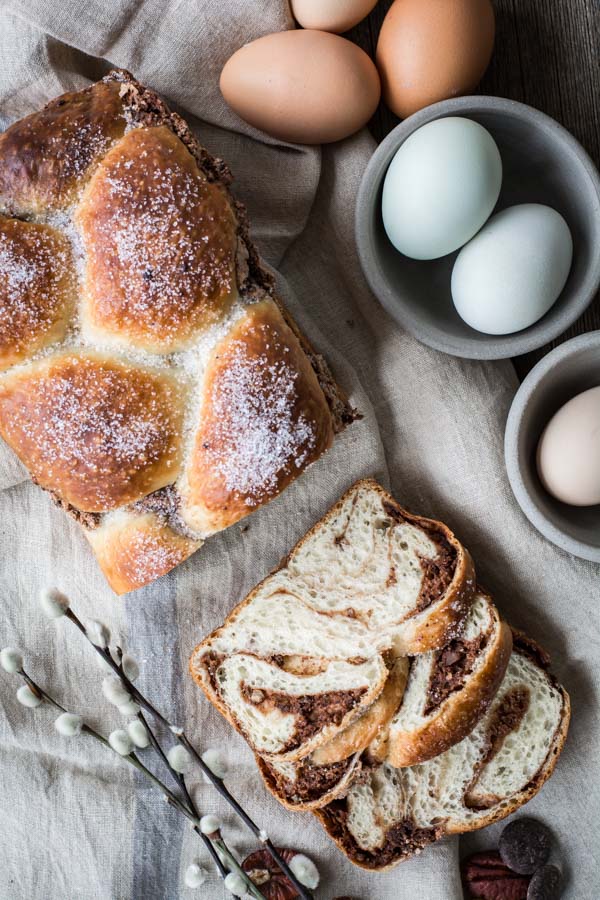 Just take a look at those swirls of chocolate and pecans. No-knead brioche dough is a dream come true in making this delicate bread for Easter morning. The dough requires a few folds with refrigeration time in-between. Followed by an overnight rest in the refrigerator which makes the dough extremely easy to roll, shape, rise and bake.
Malted Milk Chocolate Ice Cream
The earthy sweetness of malted milk powder combined with milk chocolate ice cream mixed with a handful of chopped mini Cadbury eggs. Meet my new favorite ice cream!
White Chocolate Pecan Crusty Bread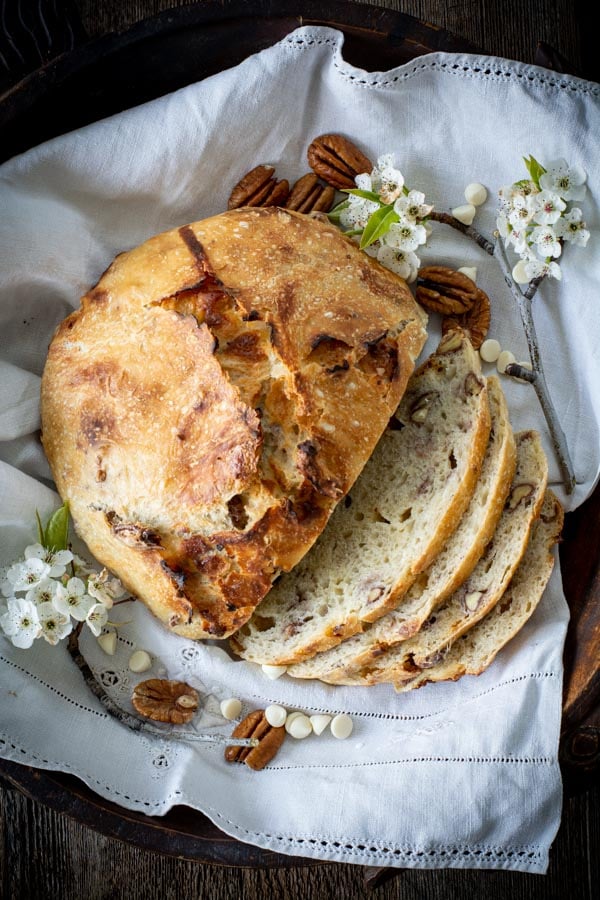 I'm not sure if I like the bite of the pecan or the creamy melted white chocolate…probably BOTH! Here's another quick and delicious no-knead bread recipe to enjoy.
Pineapple Carrot Cake with Honey Cream Cheese Icing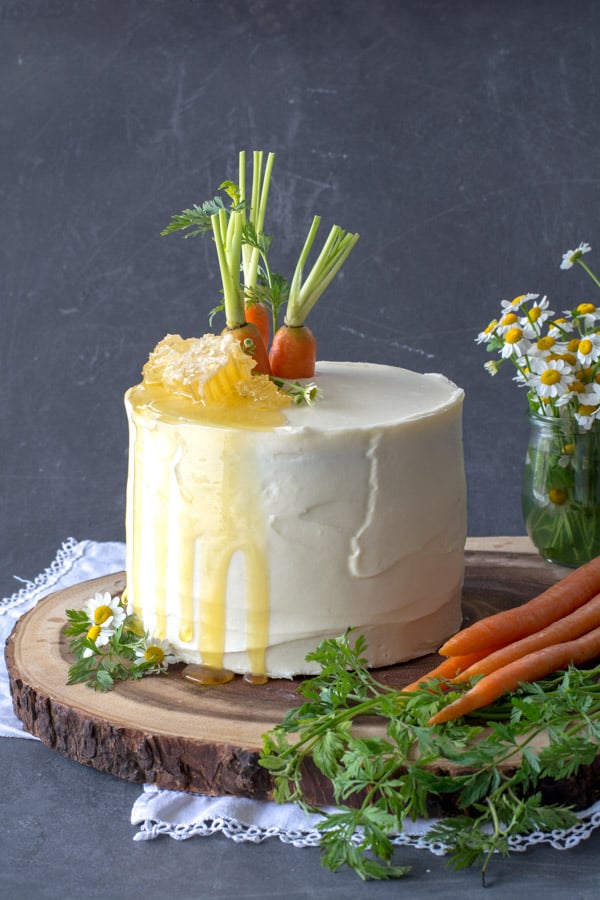 Do you like your carrot cake loaded with nuts, pineapple, and coconut? Do you prefer a simple carrot cake with carrots only? Regardless of what you load into your carrot cake, cinnamon is a must! What about the icing? Carrot cake is delicious topped with any cream cheese icing. Am I right? Have you tried spicing your icing up with cinnamon or this amazing recipe for honey cream cheese icing?
Lemon Curd Ice Cream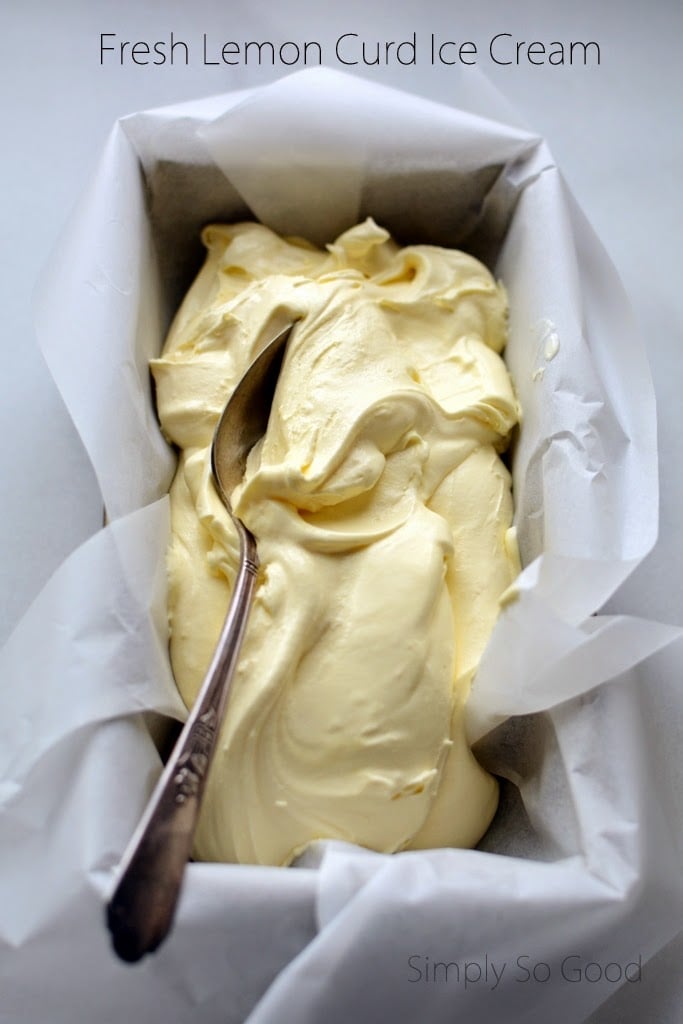 You should be salivating right now! Lemon Curd Ice Cream is definitely one of my most popular posts. This ice cream is so luscious and creamy as well as bright and refreshing. Are you salivating right now?
Fresh Zucchini Salad with Lemon-Mint Dressing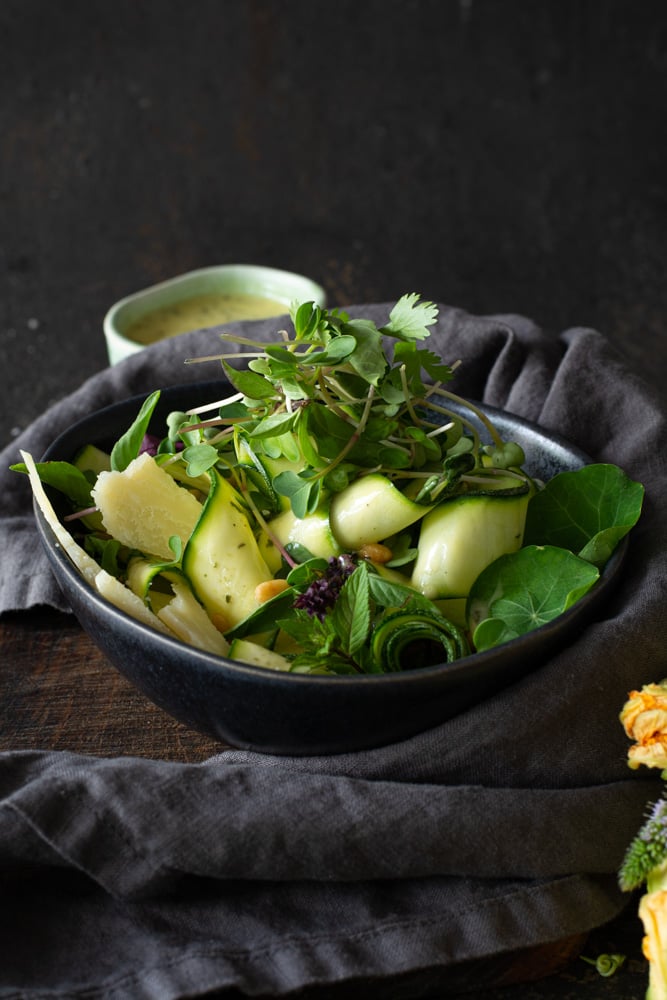 Fresh Zucchini Salad with Lemon-Mint Dressing is made with ribbons of raw zucchini blended with fresh greens, herbs, and micro greens drizzled with a fresh lemon-mint vinaigrette and shards of Parmeggiano Reggiano.