How cute are these little French shortbread Miffy Petit Beurre cookies? This simple little cookie, not too sweet not too rich, melts in your mouth.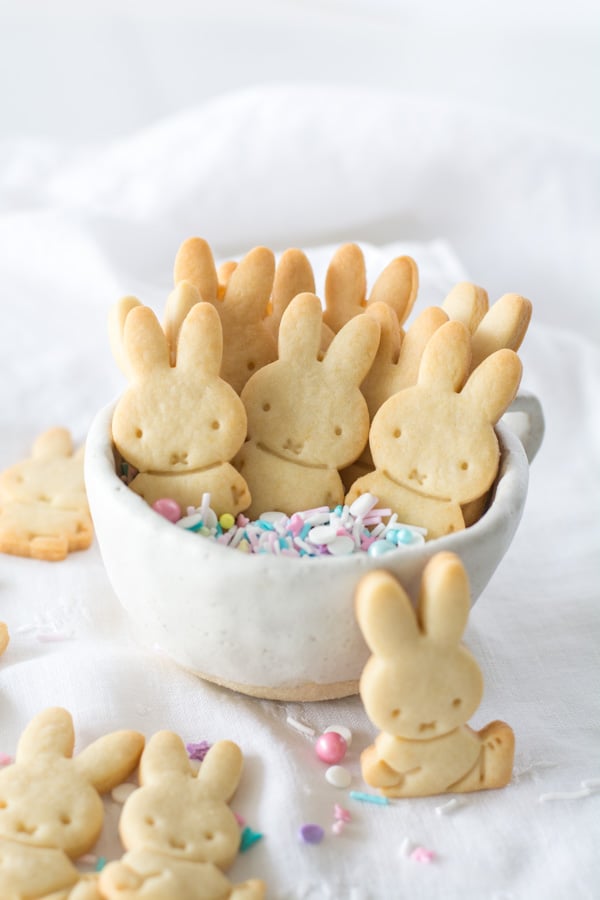 Petit beurre literally means "little butter". I think these little buttery bunny cookies are perfect for an Easter basket treat. You can get your own Miffy Cookies cutters here on Etsy:
Miffy Cookie Cutter
Who cares if you only use them once a year. It's a small investment (under $5) you'll never regret.
How to Make Petit Beurre Dough
The cookie dough is so easy and can be made in just a few minutes.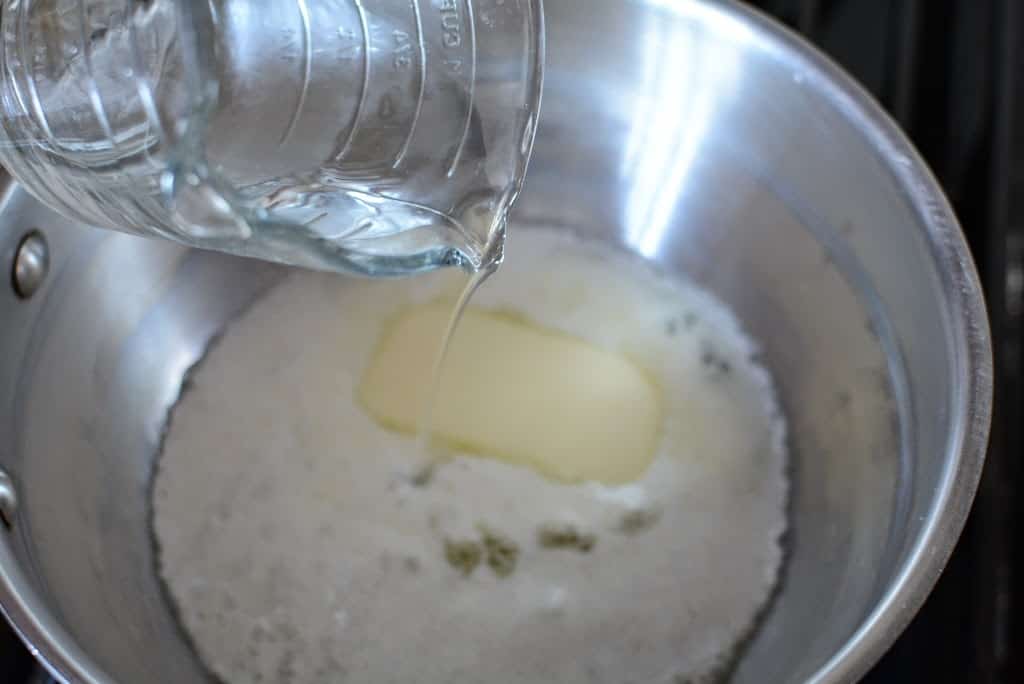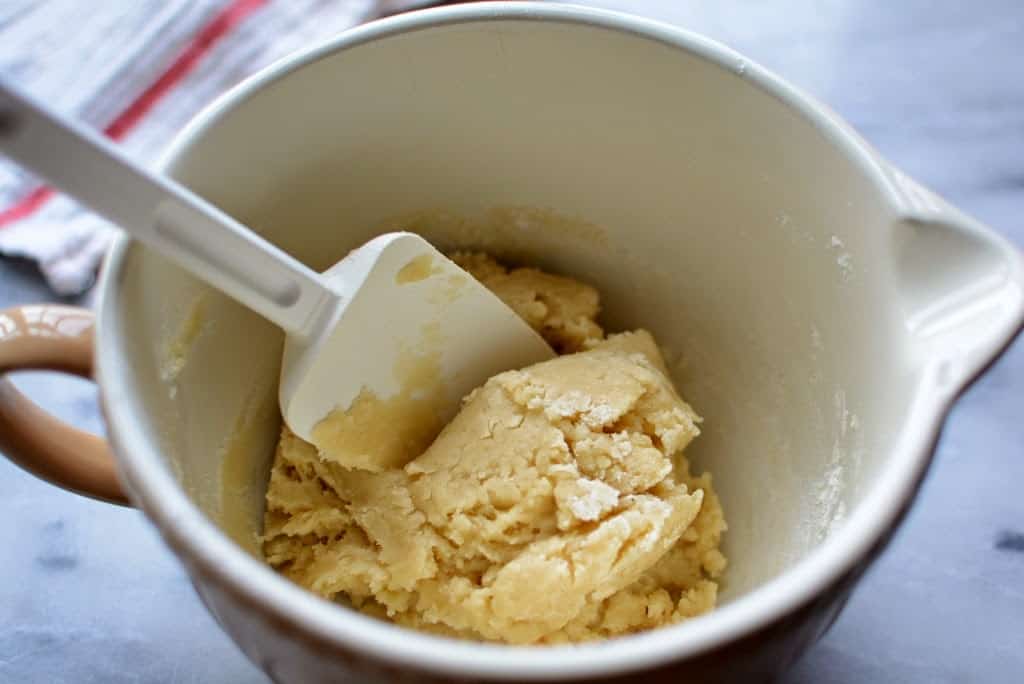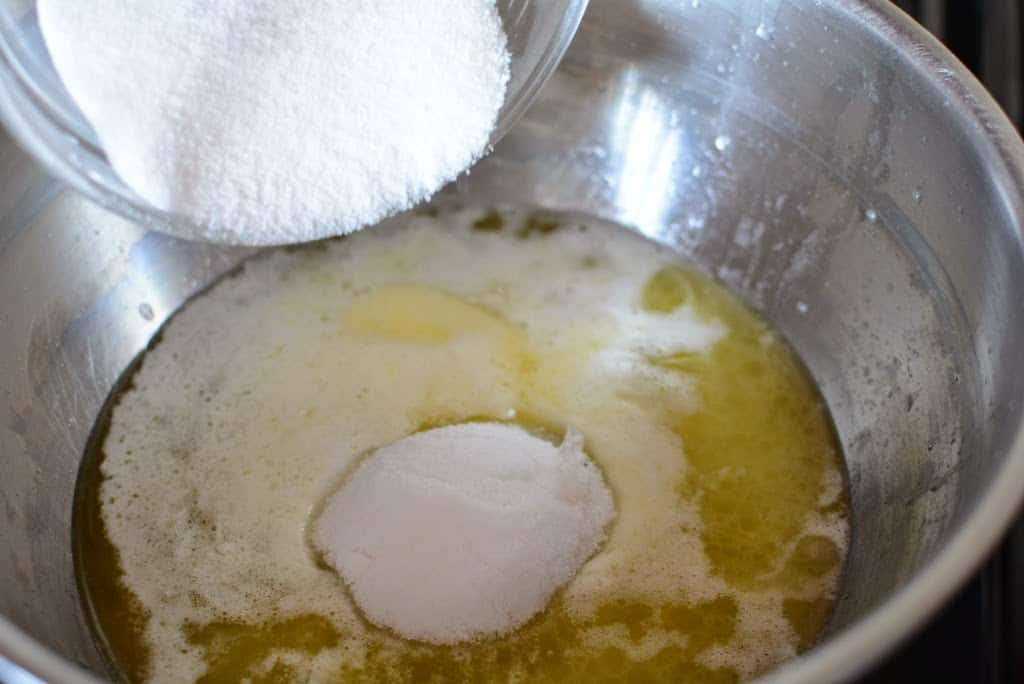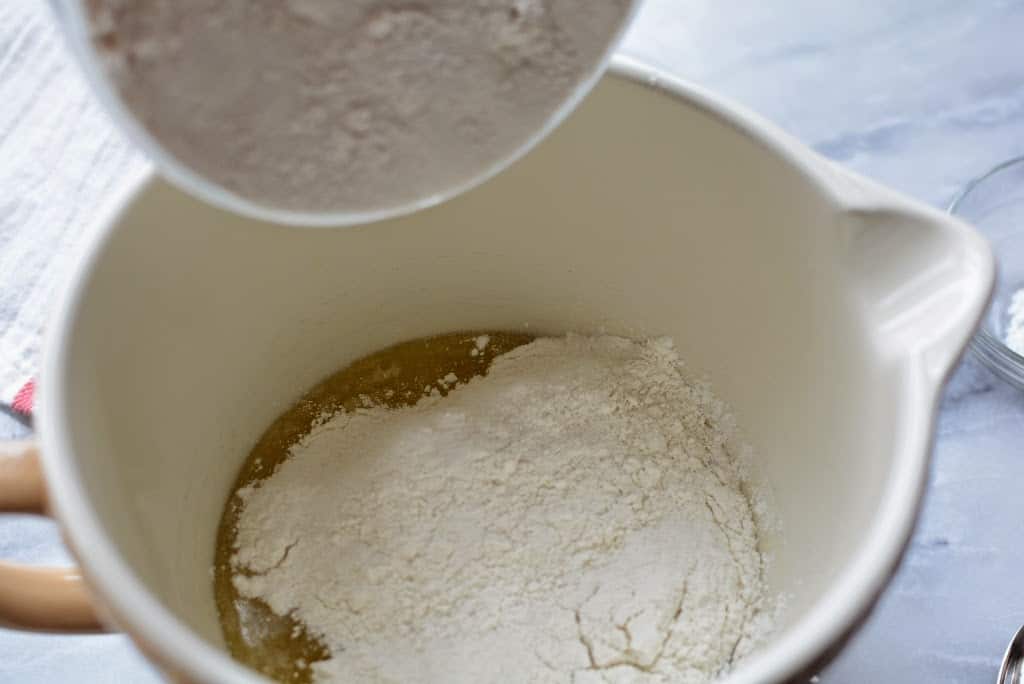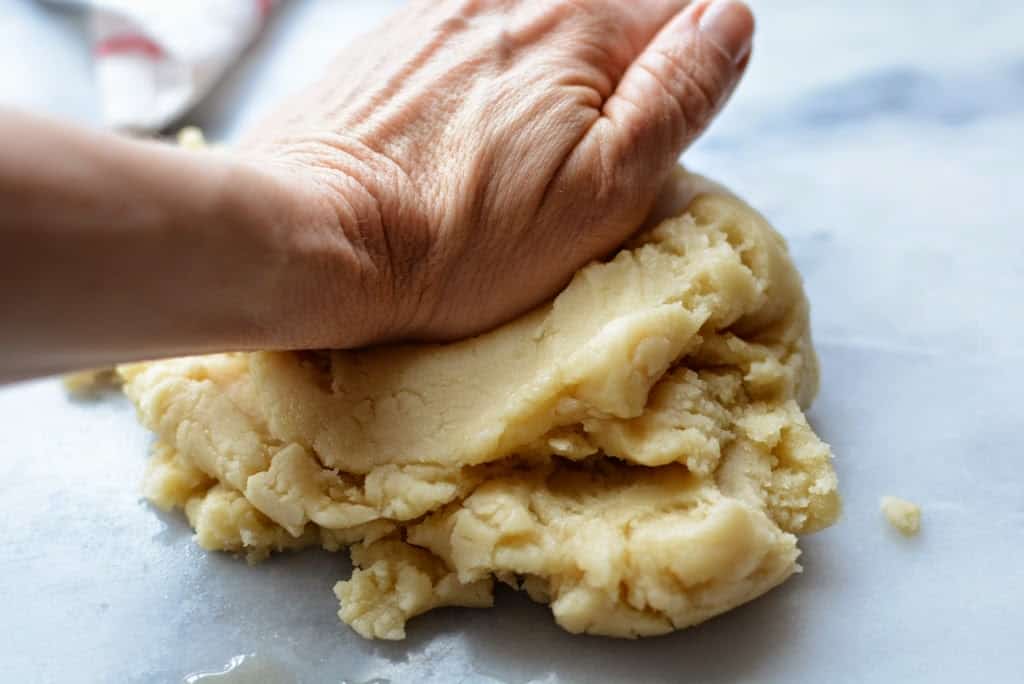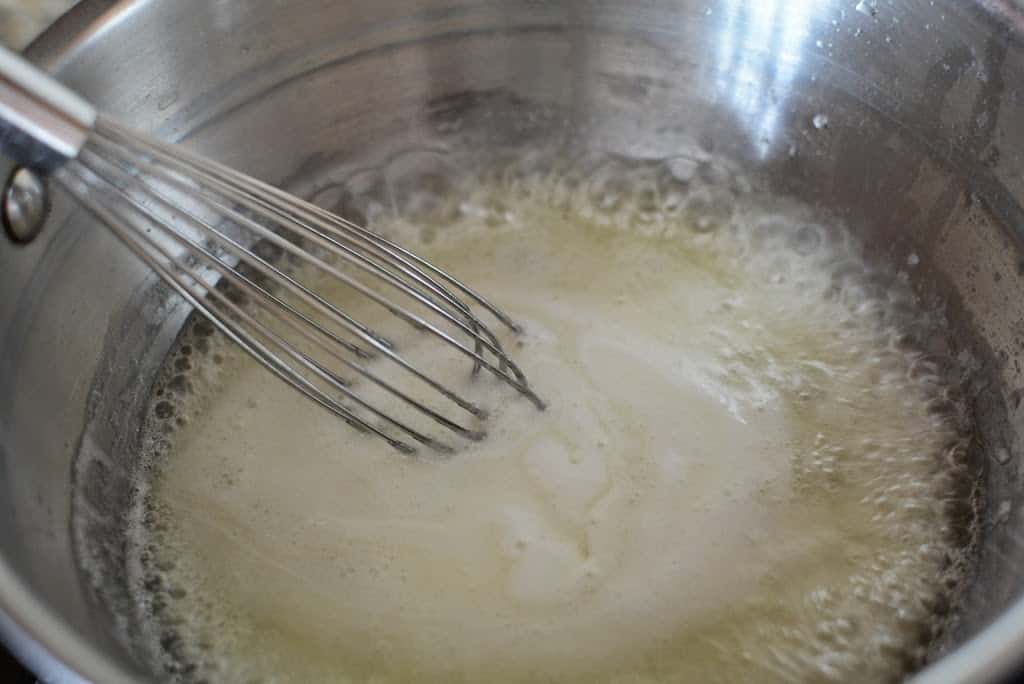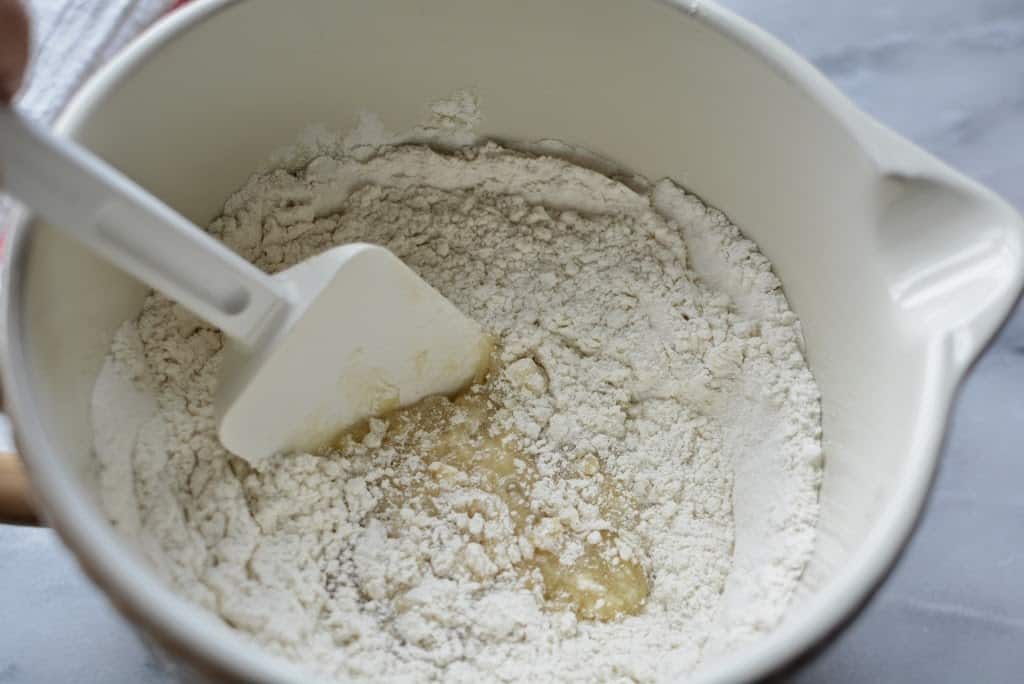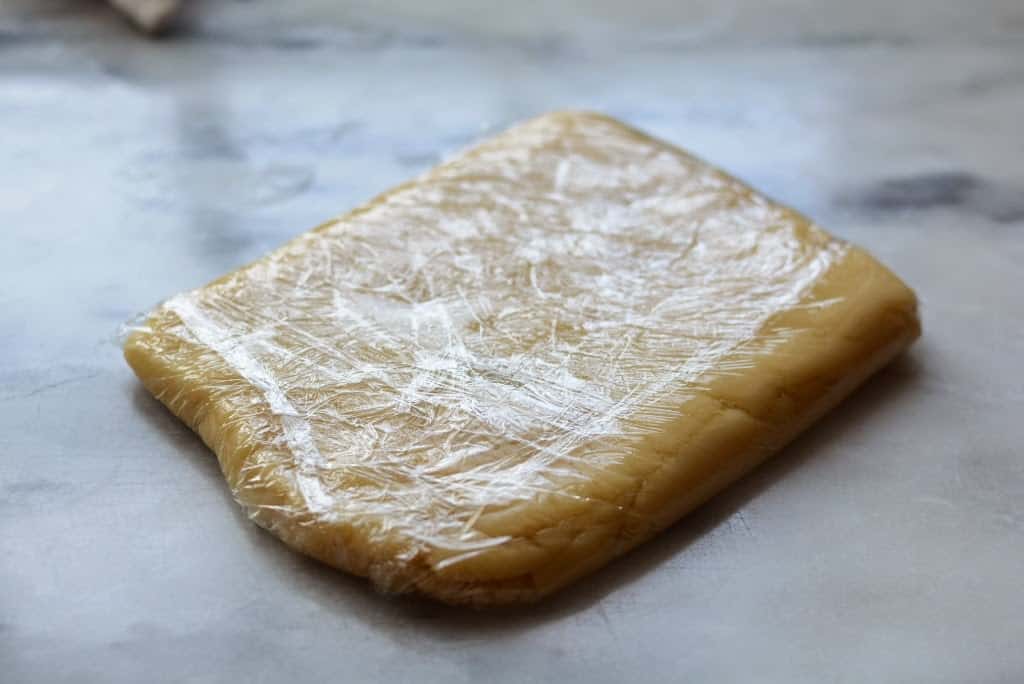 In a small saucepan, melt 1/2 cup butter with 1/3 cup water.
Add 1/2 cup sugar and 1/4 teaspoon salt. Stir together.
Bring mixture to a boil over low heat.
Pour mixture into a mixing bowl and let stand to cool for 20 minutes.
Add 2 cups flour and 1/2 teaspoon baking powder.
Begin to stir in flour mixture.
Mix until the dough forms a smooth soft ball of dough.
Turn dough out onto the counter and quickly knead the dough until soft and smooth
Flatten the dough into a square or rectangular shape. Wrap with plastic wrap and refrigerate dough for at least 3 hours.
Rolling and Cutting Petit Beuree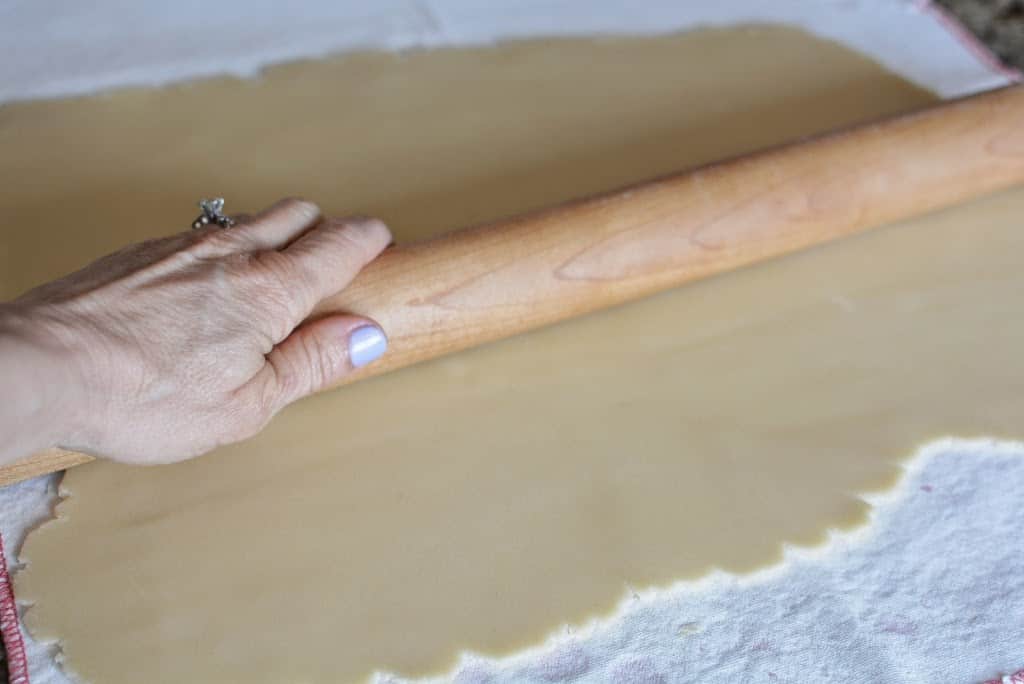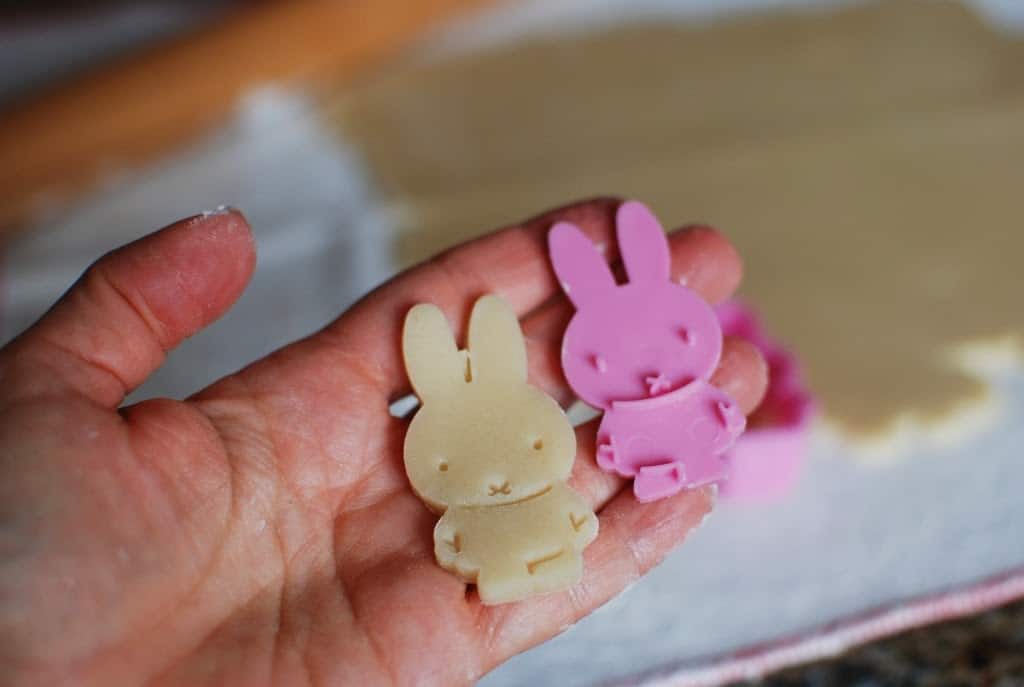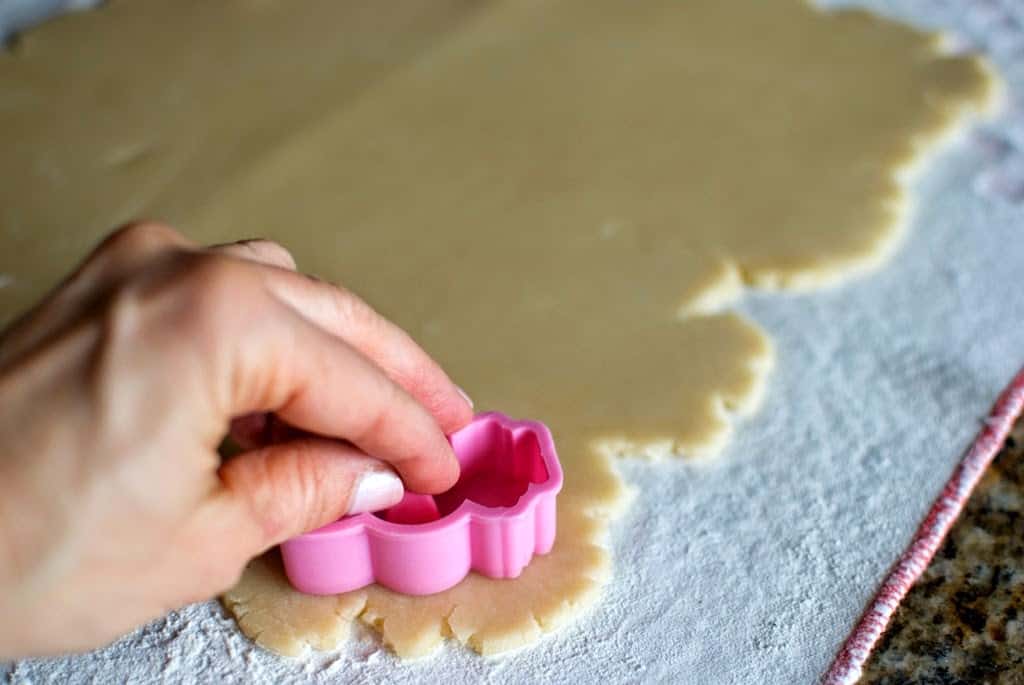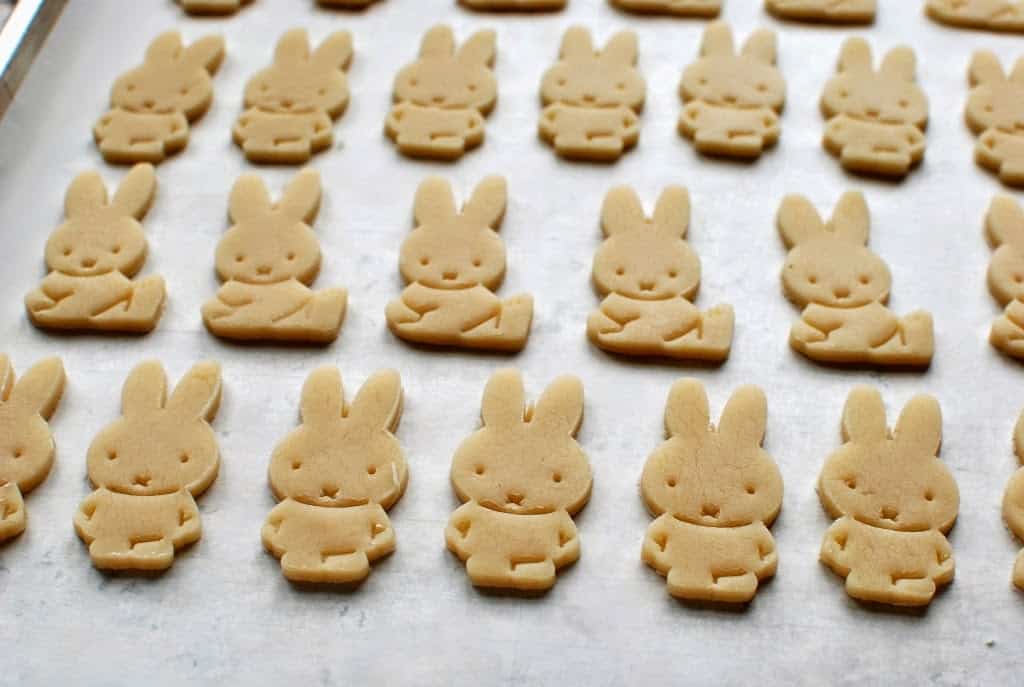 After 3 hours remove dough from the refrigerator and unwrap. Preheat oven to 350℉. Place dough on a lightly floured surface or between two sheets of parchment paper. The dough is very stiff and you will need to use some upper body strength 😉At first it's quite difficult to roll, but soon will begin to soften up and roll easier. Roll dough approx 3/16-inch (between 1/8-1/4 inch)
Using a Miffy cookie cutter, press into the rolled out dough.
The cutter has a removable center that makes cutting perfect and easy.
Place on a baking sheet 1/2-inch apart. The cookies will NOT lose their shape while baking. Bake in preheated 350℉ oven for 8-10 minutes or until barely beginning to brown around the edges. I like to get the edges lightly golden brown because I love the brown butter flavor that comes out.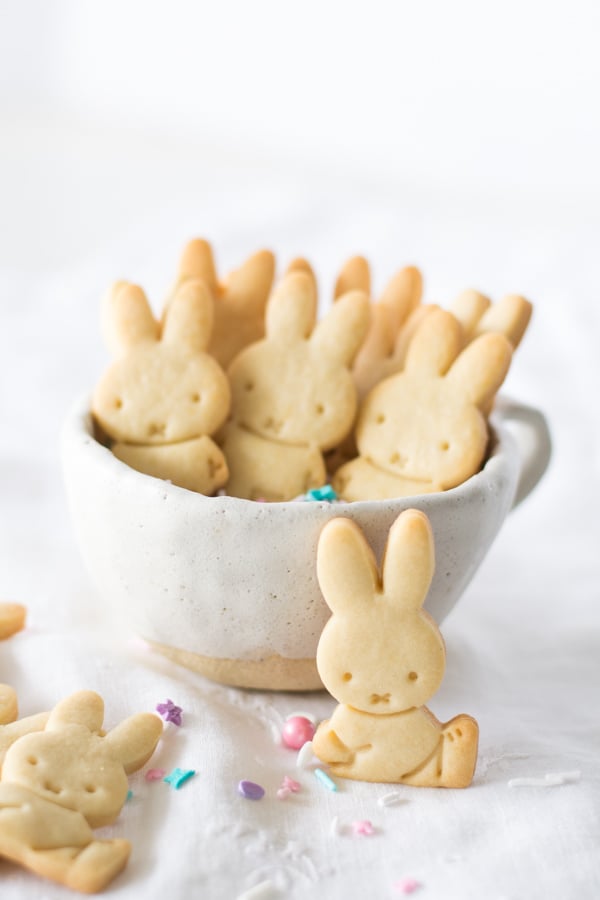 Such a cute Easter basket treat and perfect for little grandkids.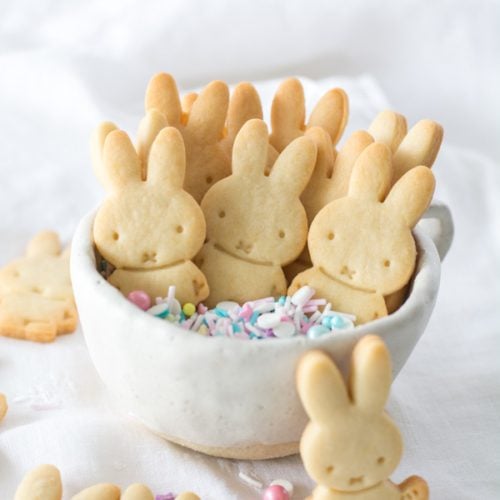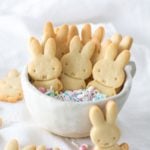 Miffy Petit Beurre
This dough holds it's shape and any detail of the cookie would not be lost during baking. It's perfect for your favorite cutters.
Total Time
3
hours
10
minutes
Ingredients
1/2

cup

sugar

100 g

1/2

cup

salted or unsalted butter

100 g

1/3

cup

water

63 ml

1

teaspoons

vanilla

1/4

teaspoon

salt

2

cups

all-purpose flour or 00 flour

250 g

1/2

teaspoon

baking powder

4 g
Instructions
In a saucepan, add the water, sugar, salt, and butter. Bring to a boil over low heat and wait until the butter is completely melted. Pour into a mixing bowl add vanilla then let stand for 20 minutes, stirring occasionally.

Add flour and baking powder and stir with a spoon until the mixture is smooth and soft. When the mixture is soft quickly knead by hand until smooth. Press into flattened disc or square. Wrap in plastic wrap and refrigerate for at least 3 hours.


The refrigeration will solidify the butter. Remove from refrigerator and roll out Roll dough approx 3/16-inch (between 1/8-1/4 inch). Cut with cookie cutter.


Place on baking sheet bake in a preheated 350 F (180 C) oven for 8-10 minutes or until lightly golden brown. Makes about 3 dozen small Miffy's.

Recipe Notes
No waste here:  The cookie dough scraps can be kneaded together over again to cut out more cookies.  Repeat this process until all the dough has been used.  
Nutrition Facts
Miffy Petit Beurre
Amount Per Serving (1 cookie)
Calories 42
Calories from Fat 9
% Daily Value*
Fat 1g2%
Cholesterol 4mg1%
Sodium 28mg1%
Potassium 9mg0%
Carbohydrates 5g2%
Protein 0g0%
Vitamin A 55IU1%
Calcium 3mg0%
Iron 0.2mg1%
* Percent Daily Values are based on a 2000 calorie diet.
This recipe was originally posted in 2014. Additional notes, nutrition, updated photos, and recipe cards have been added.
You May Also Love