Raw Cashew Mango Cabbage Wraps. Talk about eating the rainbow! I have a new favorite raw meal with these cool and crisp wraps.
I'm so excited for summer foods. I'm ready…right now! I do love my soup season, but eating light summer meals is definitely my favorite time of year. My local Wholefoods has been selling mangos by the case! I have been putting mangos on and in everything. I love the sweetness mangos give my raw cashew mango cabbage wraps.
I decided to use small purple cabbage leaves to create my wrap. The cabbage has the perfect crunch and holds up to a lot of fillings without falling apart.
Raw cashew mango cabbage wraps are filled with curry spiced cashews layered with colorful veggies topped with a mango tahini sauce with a kick from cayenne pepper. Mango and avocado slices and a creamy sweetness.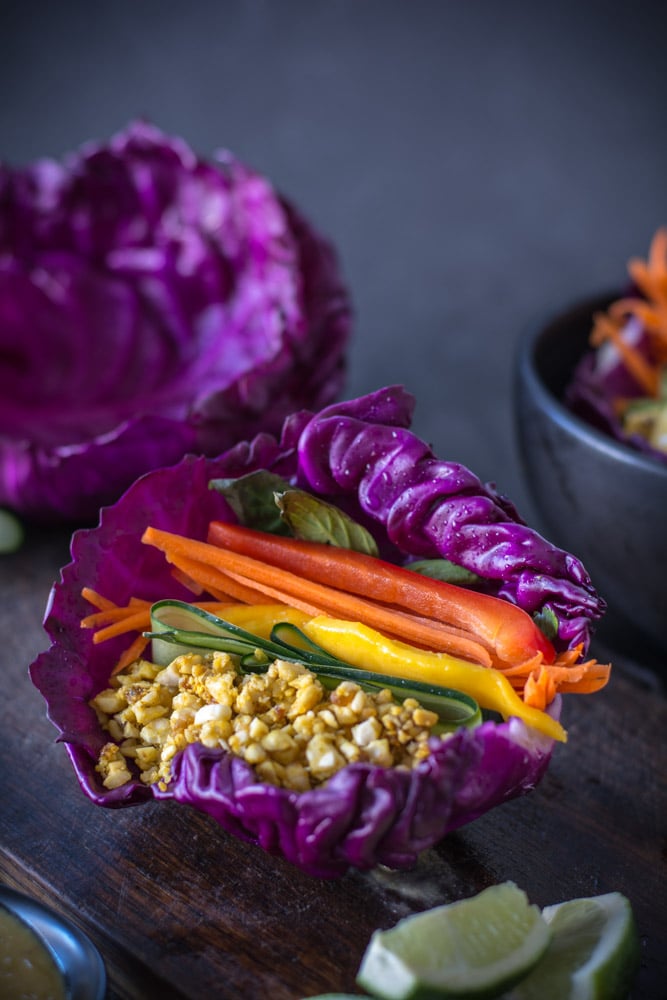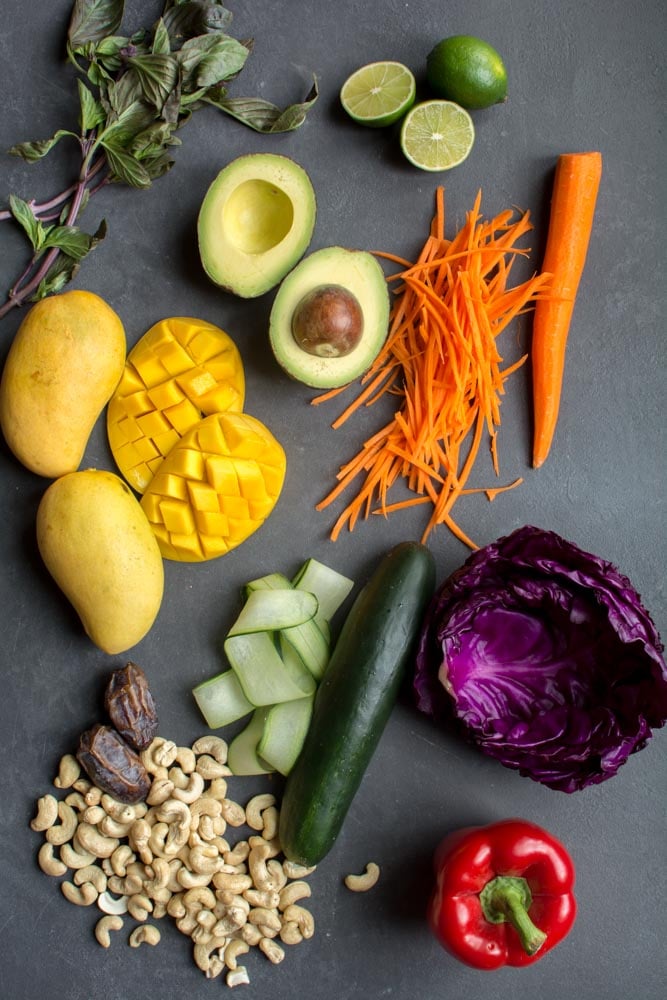 Peel and slice veggies in strips, ribbons, or whatever will make the wraps look beautiful and layer well.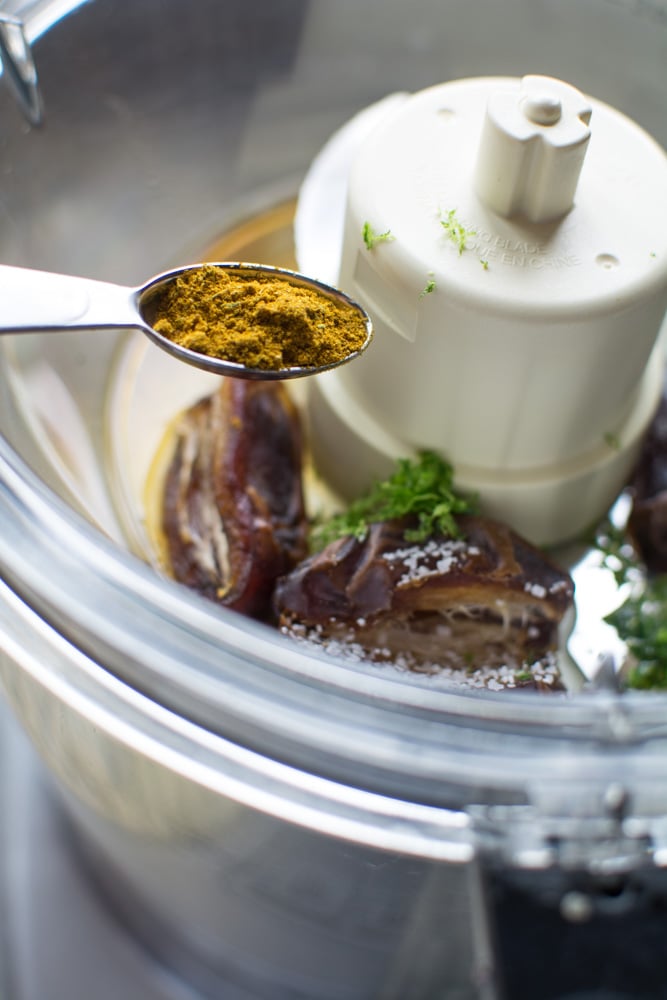 Make the cashew filling by mixing pitted dates, the juice, and zest of 1/2 a lime, curry powder, coconut amino sauce, salt and pepper in a small bowl of a food processor.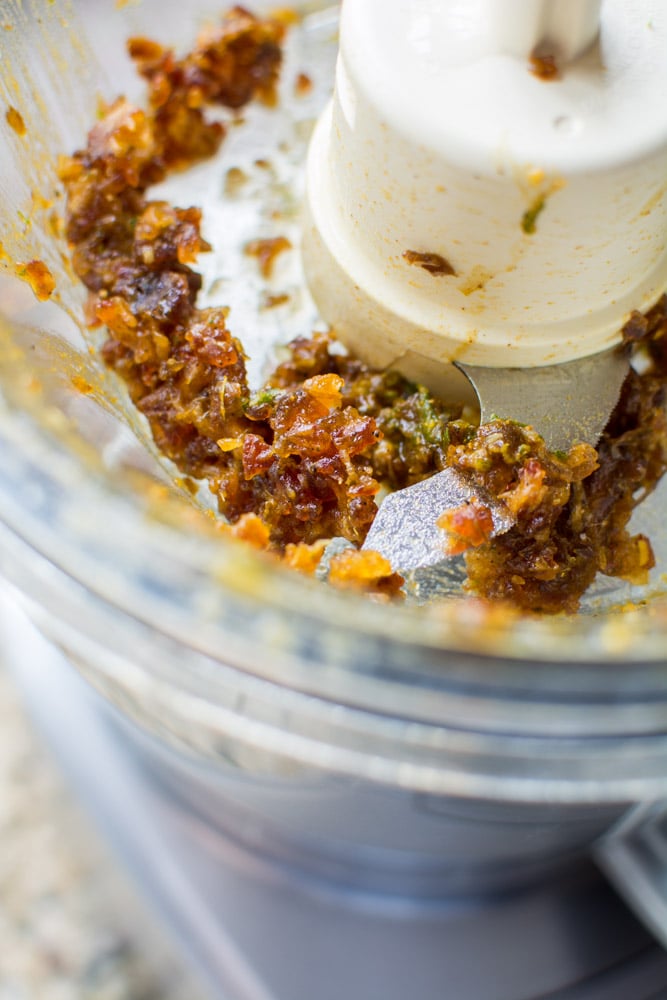 Blend until mixture is small and a bit chunky.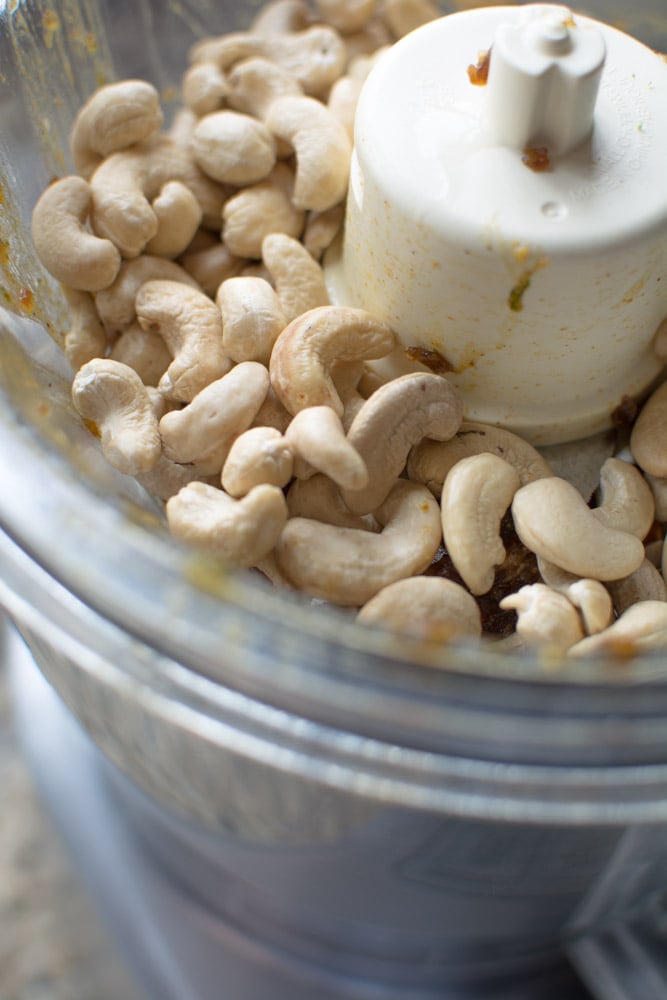 Add 1 cup raw cashews.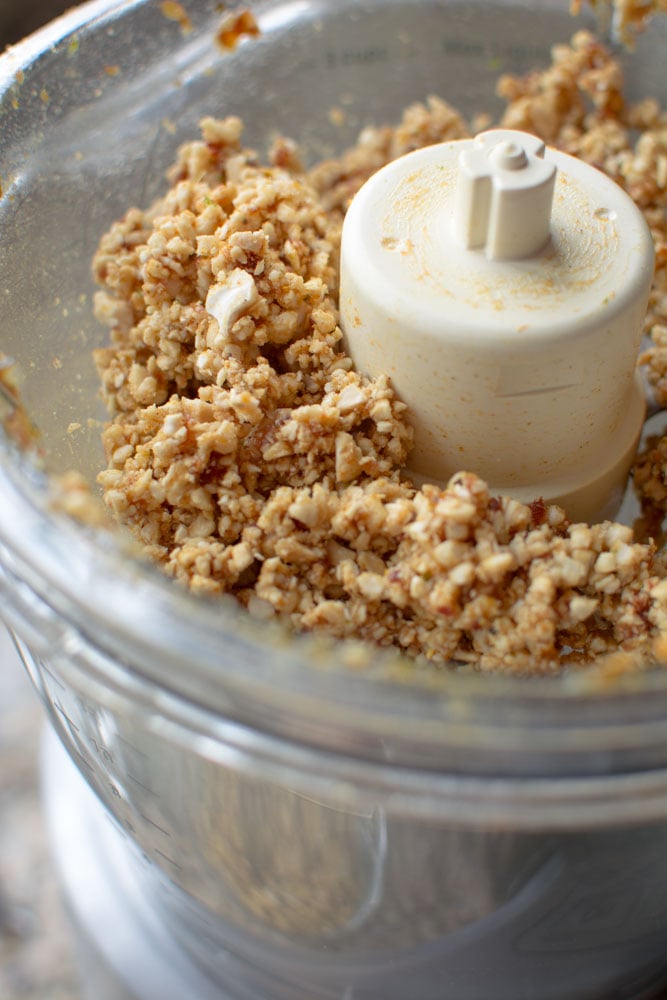 Pulse 12-15 times until the mixture is a chunky consistency. Do not overmix. Set aside. The mixture can be made in advance. Cover and refrigerate, but bring to room temp to serve.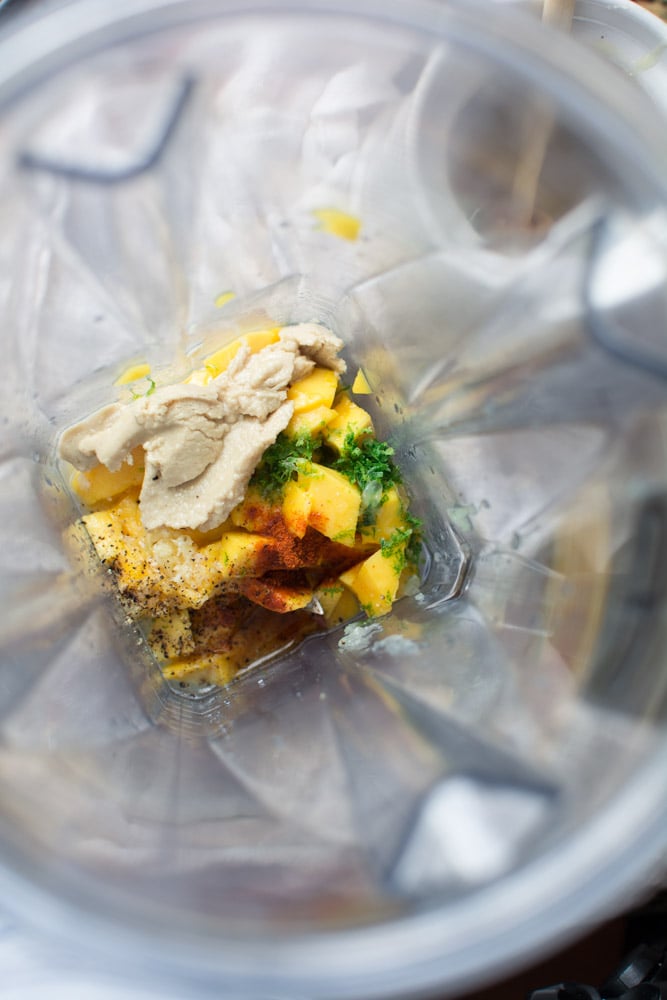 To make the Mango Tahini sauce: Place all of the ingredients in a blender. Blend until mixture is very creamy and smooth.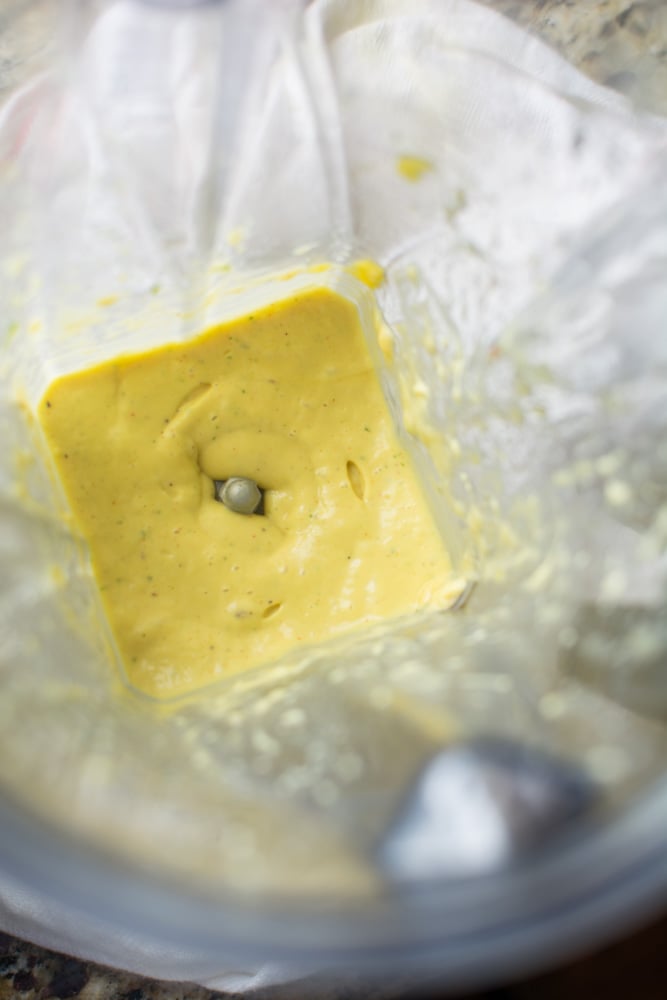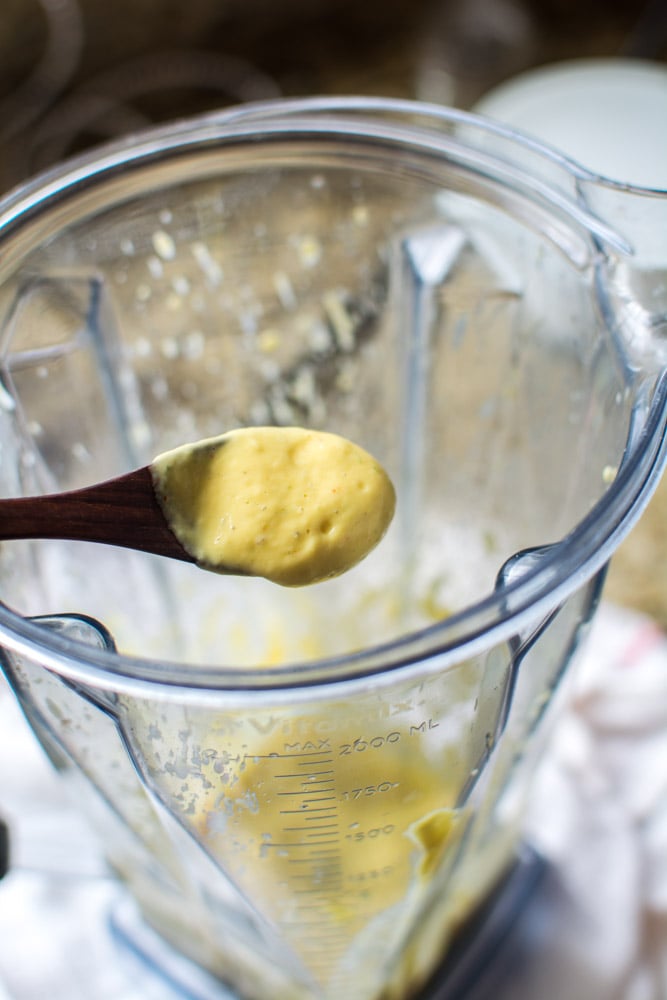 This can be made 2 days in advance. Cover and refrigerate until ready to use.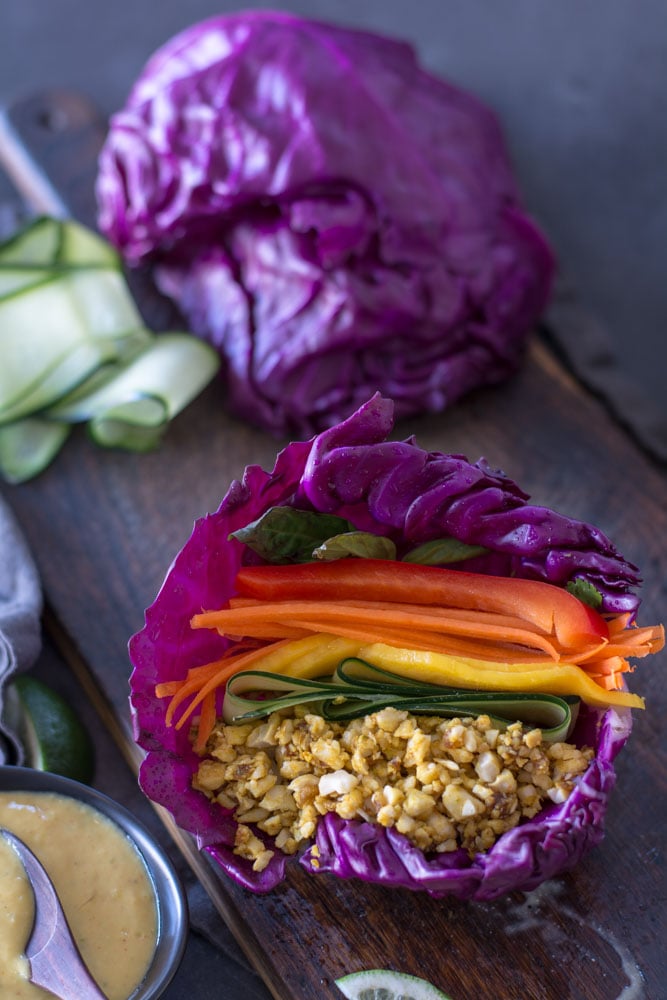 To assemble: To a cabbage leaf, add 2-3 tablespoons cashew mixture. Layer with ribbons of cucumbers, mangos, carrots, red peppers, avocado slices, Thai basil, and cilantro. Drizzle with plenty of the creamy mango sauce.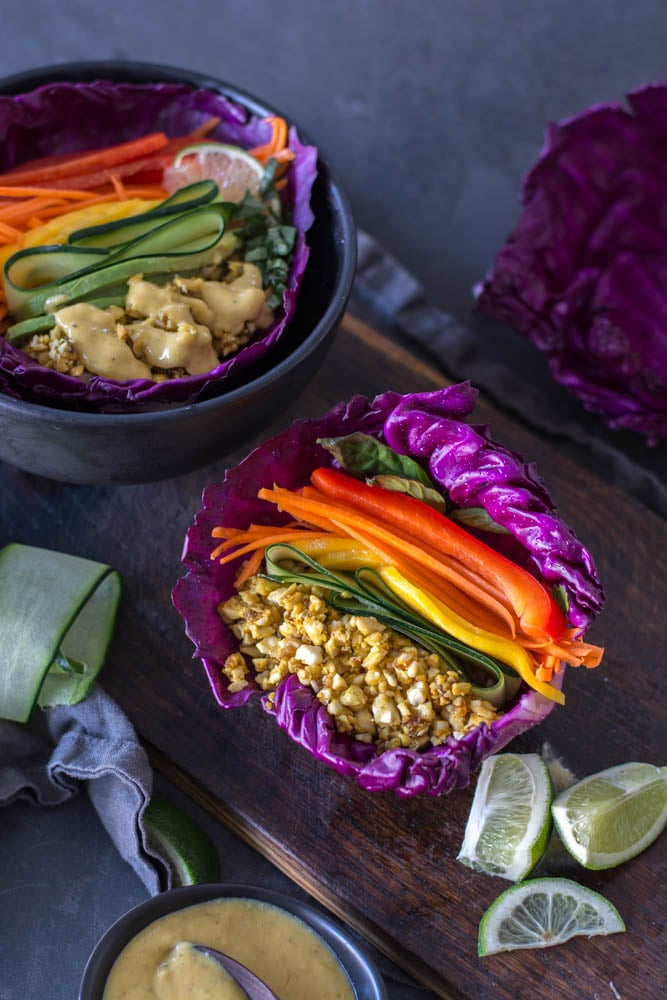 Enjoy eating a rainbow of flavors and color. Keep praying for sunshine.
Can you believe Utah will be getting more snow this week? I'm grateful but SO ready spring.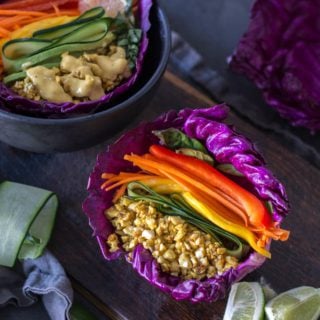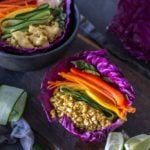 Raw Cashew Mango Cabbage Wrap
Eating raw tastes and feels so good. A rainbow of colors with bright flavors
Ingredients
Cashew Filling:
2

dates

pitted

 juice and zest of 1/2 lime

1/2

teaspoon

curry powder

like Madras

1

teaspoon

Coconut Amino sauce or Soy Sauce

1

cup

raw cashews

Salt and Pepper
Veggies:
1

Mango

sliced or cubed

1

avocado

sliced

1

carrots

julienne or shredded

1

red pepper

julienne

1

cucumber

ribbons or juilenne

fresh cilantro

fresh Thai basil

purple cabbage leaves
Mango Tahini Dressing:
1

mango 

1

tablespoon

tahini 

1

tablespoon

honey

juice of one lime

zest of one lime

1/2

clove

garlic

pinch

to 1/8 teaspoon cayenne pepper 

salt and pepper
Instructions
To make the Cashew filling:
In the small bowl of a food processor, add dates, lime juice, and zest.  Pulse several times to blend.
Add cashews, curry, powder, salt, and pepper.  Pulse 7-8 times until mixture is combined, but cashews are still chunky.  Mango Tahini Dressing:
Place all ingredients in a blender.  Blend until smooth and creamy.  Refrigerate until ready to use.
To assemble wraps:
 Add 2-3 tablespoons of cashew filling into a whole purple cabbage leaf.

 Layer with desired veggies.  I desire all of them.

Drizzle with Mango Tahini dressing.  

EAT.

Refrigerate any leftovers for tomorrows lunch.
Nutrition Facts
Raw Cashew Mango Cabbage Wrap
Amount Per Serving (6 g)
Calories 370
Calories from Fat 193
% Daily Value*
Fat 21.4g33%
Cholesterol 0mg0%
Sodium 17mg1%
Potassium 0mg0%
Carbohydrates 38.9g13%
Protein 9.1g18%
Vitamin A 0IU0%
Vitamin C 0mg0%
Calcium 0mg0%
Iron 0mg0%
* Percent Daily Values are based on a 2000 calorie diet.