Finally! Success with High Altitude Vanilla Bean Cake iced with velvety strawberry rose swiss meringue buttercream.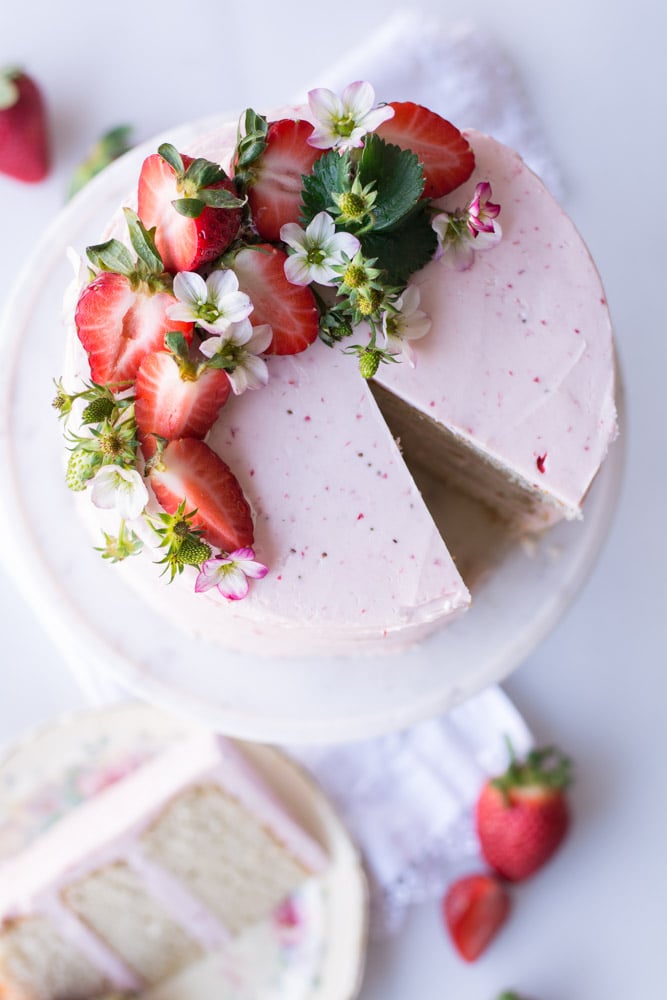 My greatest baking failure in the kitchen has to be a basic white vanilla cake. I have lost count as to how many times I have failed. Each one I bake sinks in the middle. They were heavy and greasy. I used to think that I could bake any cake that Martha Stewart created. Nope. I had considered myself a baking failure. Thanks, Martha. Until I discovered the dreaded "altitude" effect. It became necessary to create a High Altitude Vanilla Bean Cake.
In all the years I watched and learned from Martha, never once did she ever mention, that I recall, altitude adjustments. I live in the foothills of the Wasatch mountain range in the Salt Lake Valley. The mountain views are spectacular and I am so thankful to walk out my front door and have such an awesome view. However, the altitude of 4,500-5,000 above sea level creates a real problem with baking. After 2 weeks of nonstop baking and tweaking recipes, I have finally come up with a recipe for High Altitude Vanilla Bean Cake.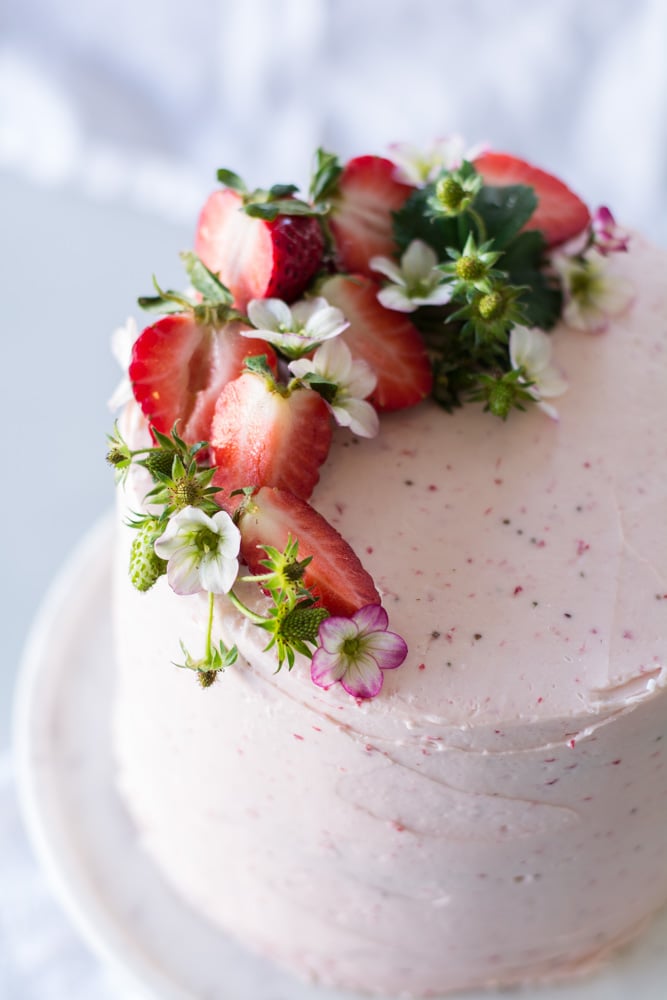 Note: I have not tried this at any other altitudes other than my own. I'm hoping my daughter in the Denver area will try this recipe and report on how it works at mile high altitudes. No worries for you sea level lovers (I hope). I have added adjustments that can be made at lower altitudes and I just pray they work. Please, send me loving feedback. No yelling, please. Adjustments are found in the printable recipe notes at the bottom of the page.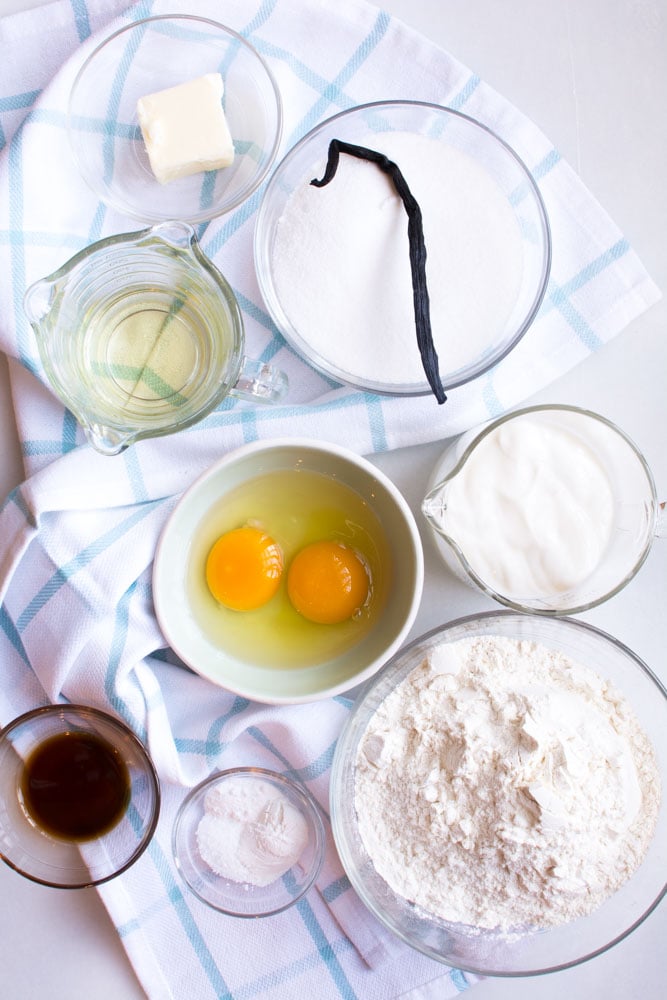 Begin by gathering all the ingredients. Have them premeasured in bowls and ready to go. Begin by preparing 3 6-inch cake pans, by spraying or lightly grease and dust with flour. Set aside.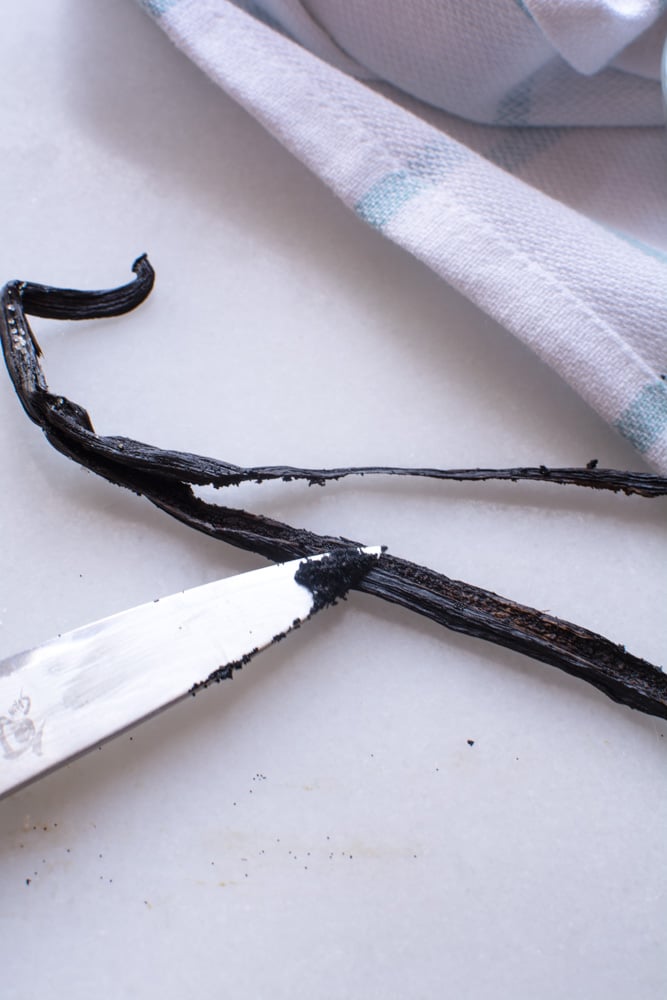 Slice open vanilla bean. With the backside of a knife scrape our seeds from the inside.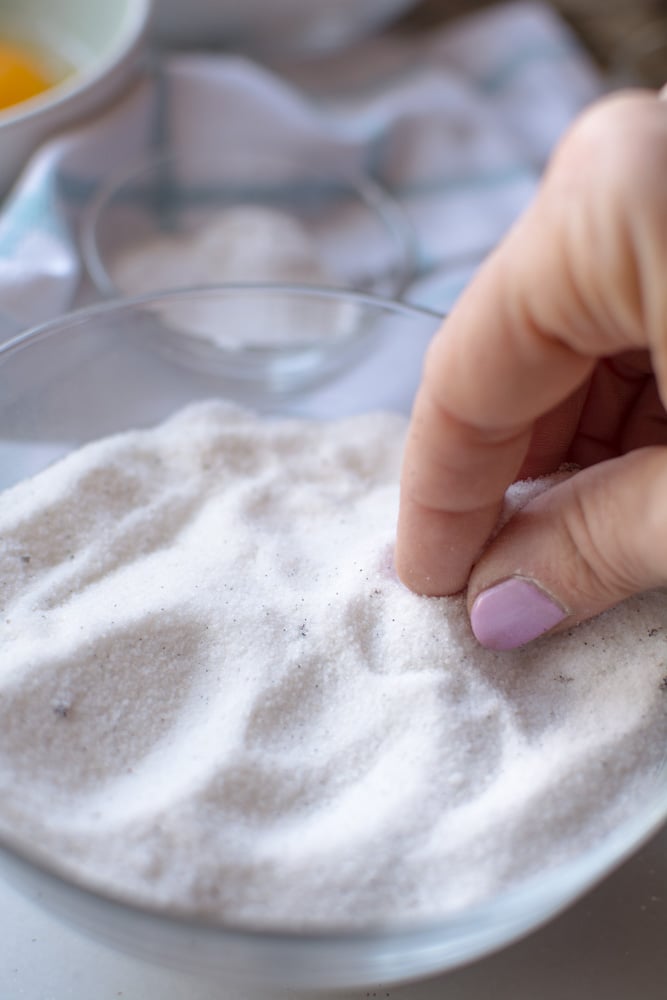 Add vanilla seeds to vanilla and stir to combine. I used my fingers and rubbed the two together.
If using a vanilla paste, add with vanilla extract.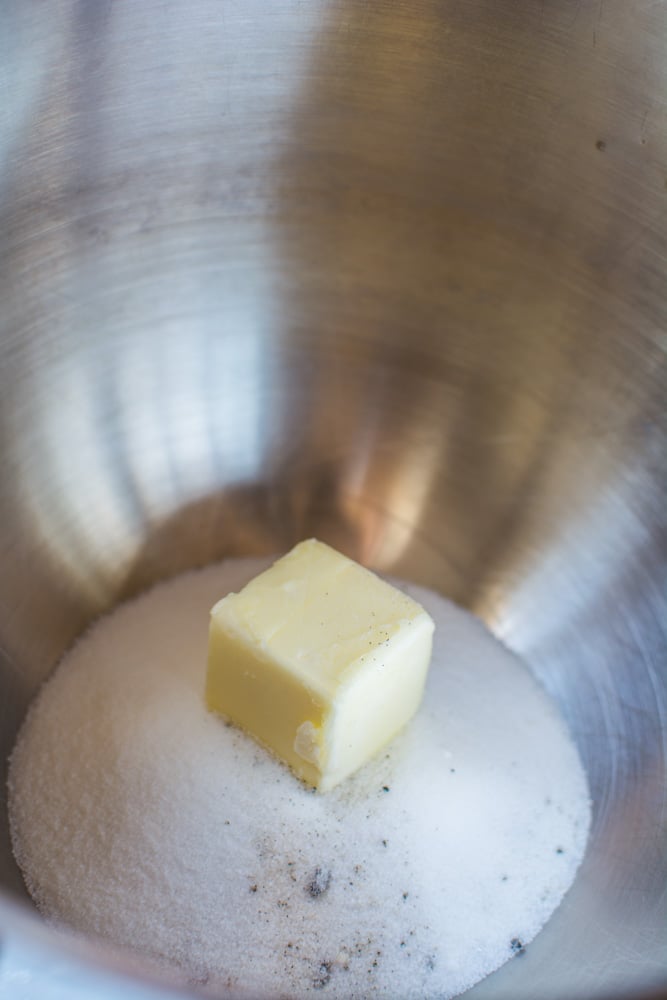 Cream butter and sugar mixture.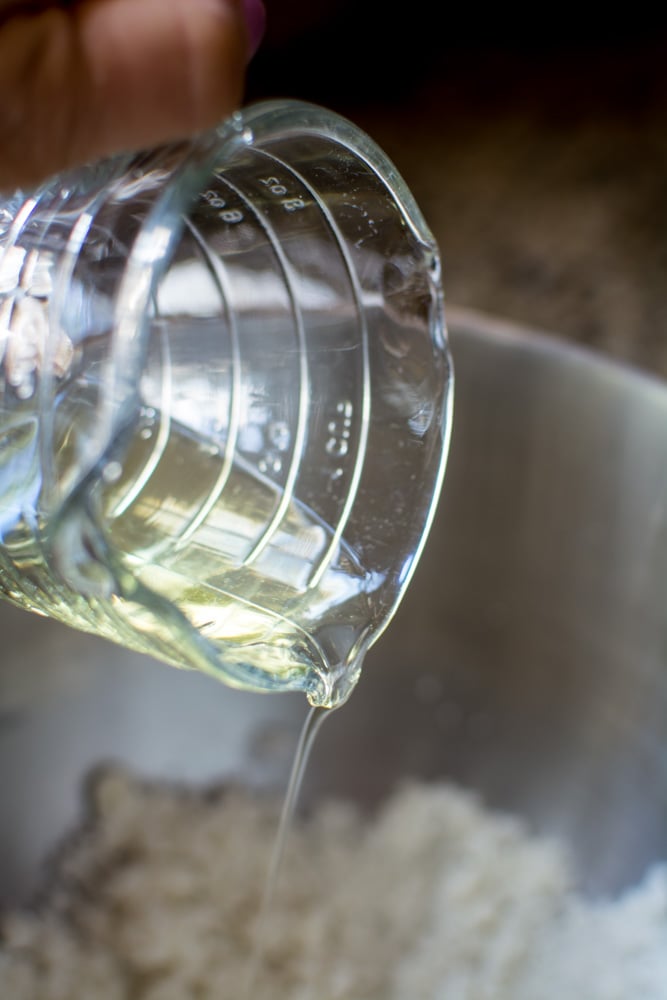 Slowly mix in 1/4 cup oil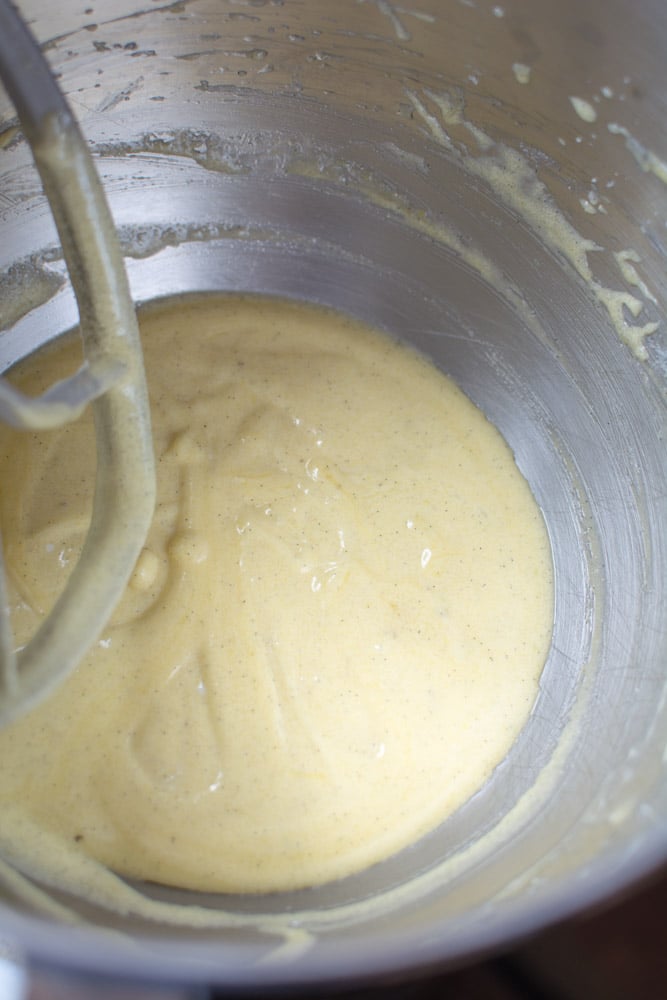 Add 2 eggs and mix until thickened and light yellow.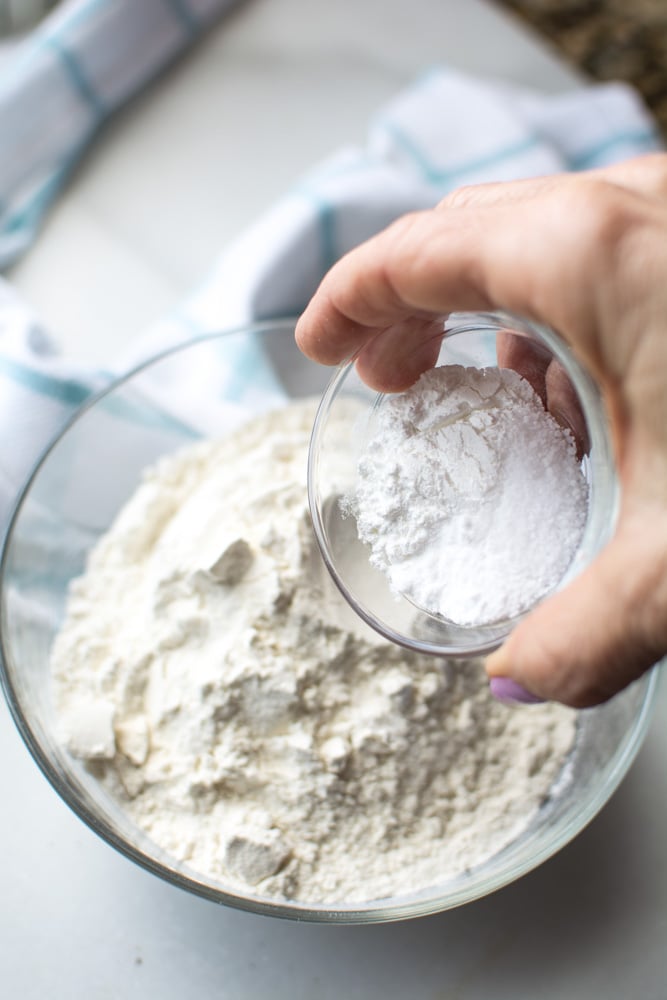 While eggs and sugar mixture is beating. Mix flour, baking soda, salt, and baking powder.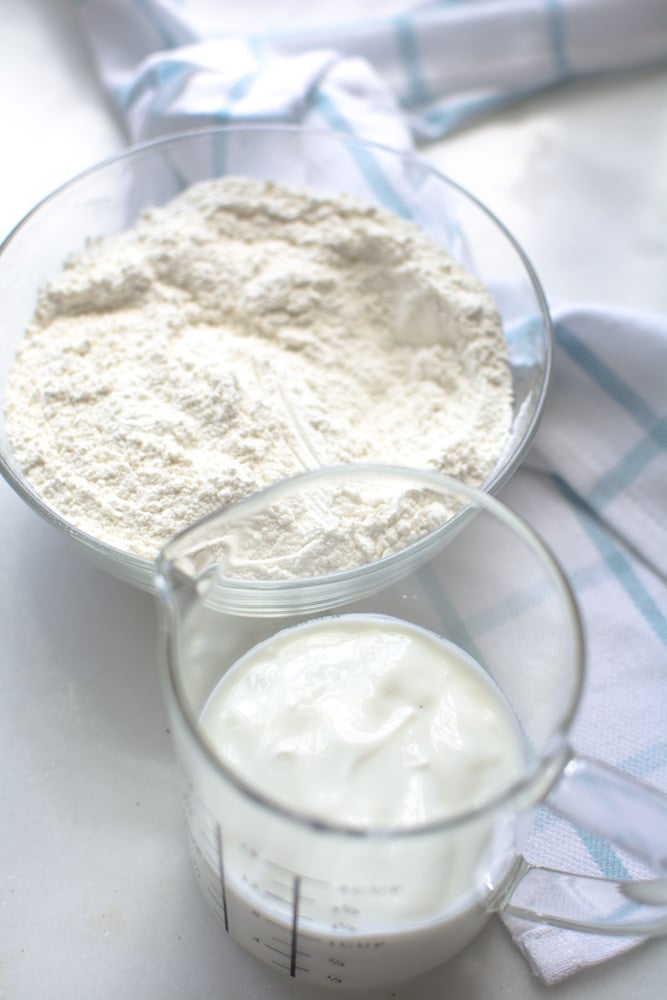 Add the flour mixture to creamed egg/sugar mixture alternately with yogurt. Beginning and ending with flour.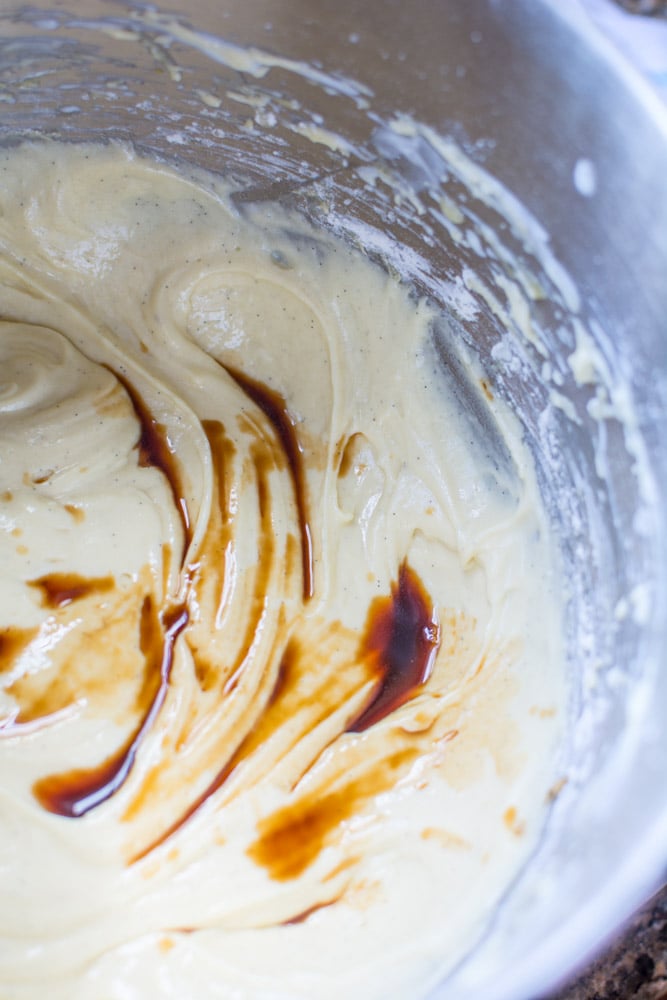 Add vanilla and 1/2 cup boiling water. Mix just until combined.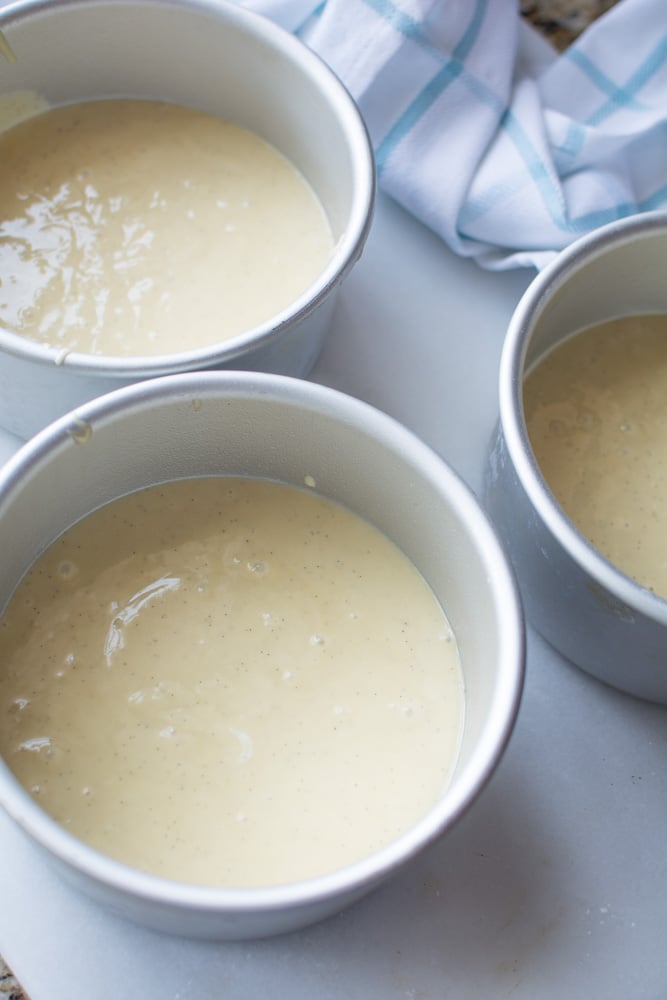 Divide batter between the prepared cake pans. Bake in a preheated 350F oven for 30-35 minutes or until golden and the cake springs back with lightly touched.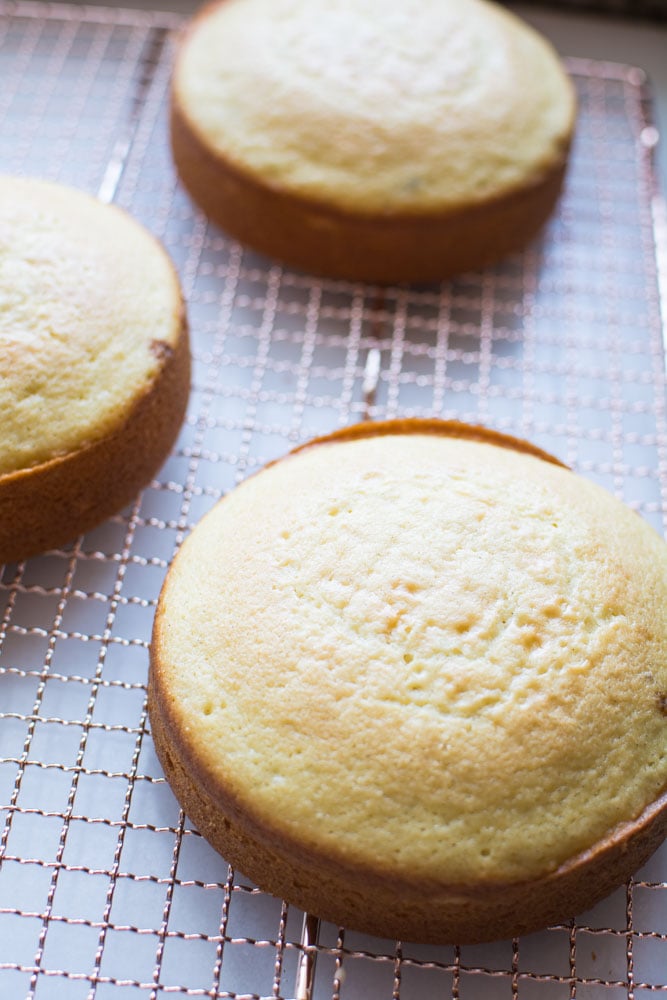 Allow cakes to cool in the pan for 5 minutes, then gently turn out on a wire cooling rack. Cool completely. At this point, the cakes cake be wrapped in plastic or foil then frozen for 2-3 weeks.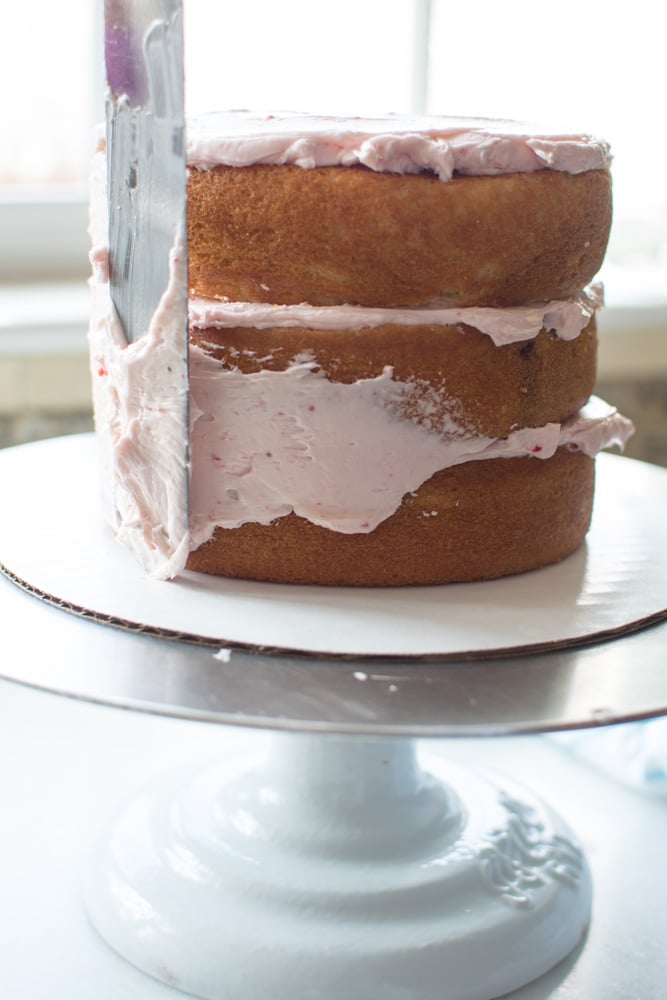 I'm using strawberry rose Swiss meringue buttercream. The recipe is included in the cake recipe below. Strawberries and rose are a great combination and a perfect icing for this spring cake. This particular icing is killer on a chocolate cake. Here is a link to step-by-step photos and instructions for Swiss Meringue buttercream.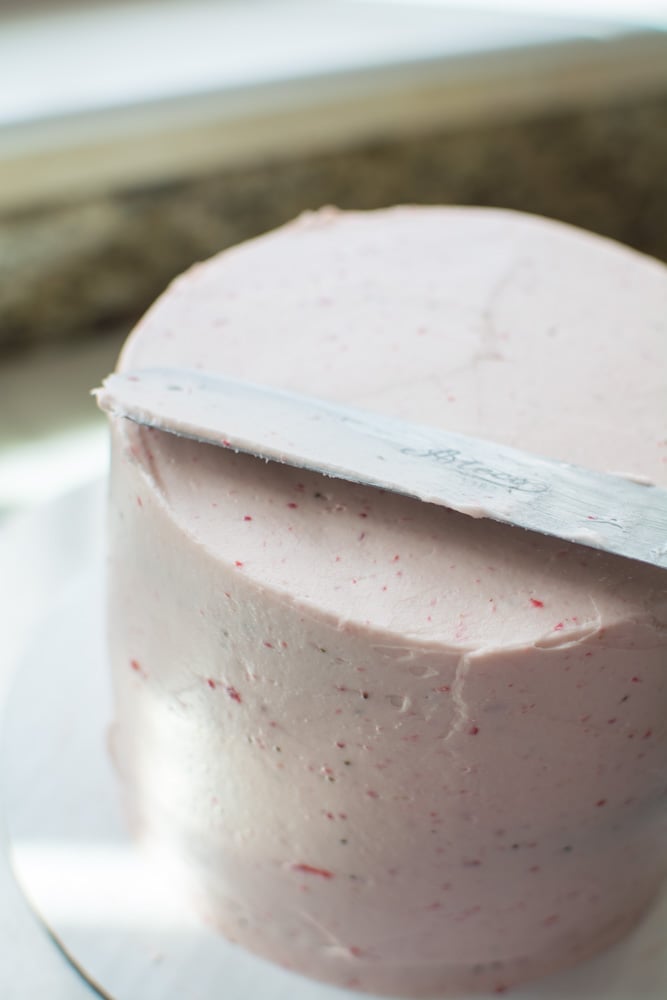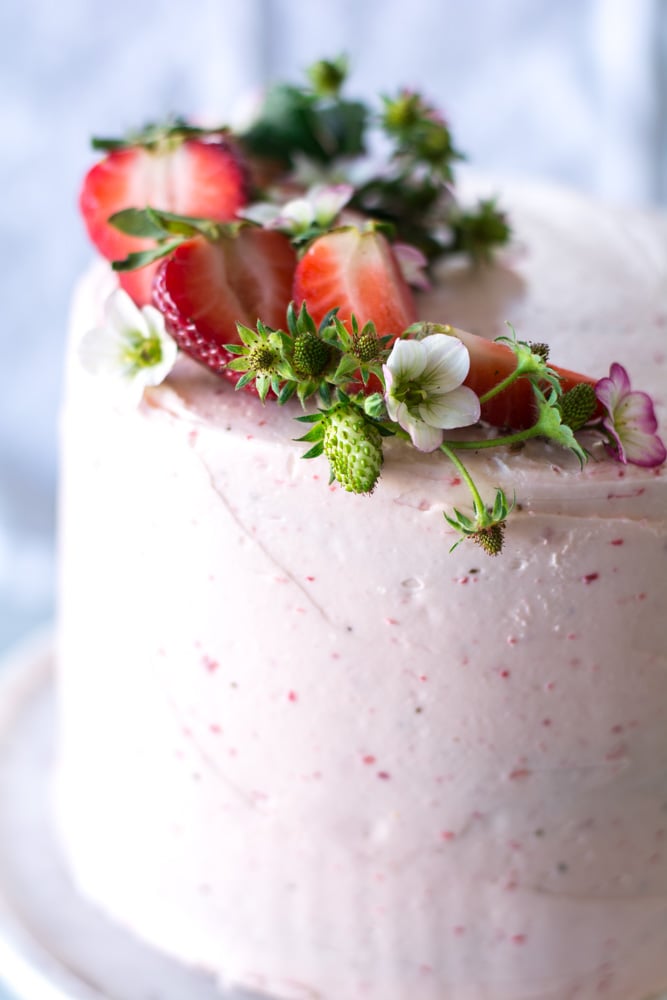 Top with fresh berries.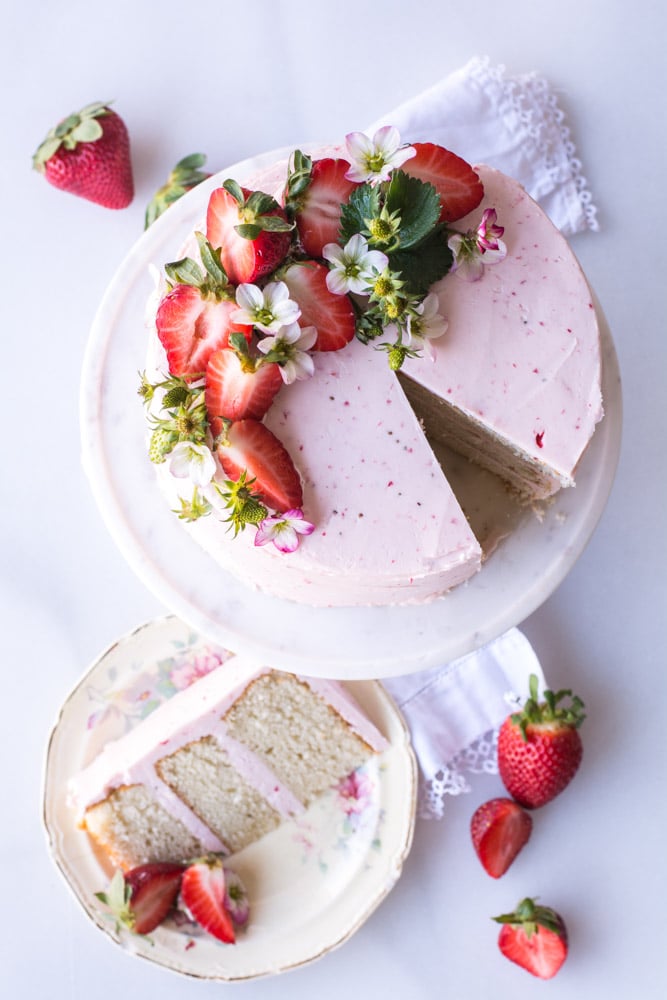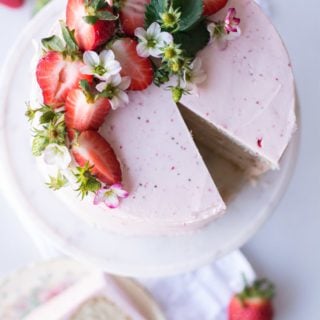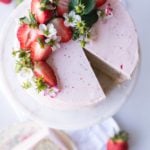 Vanilla Bean Yogurt Cake with Strawberry Rose Buttercream
Adjusted for high altitudes above 3,500
Ingredients
Cake:
300

gr

all-purpose flour

(2 cups + 2 tbsp)

1

teaspoon

salt

1/2

teaspoon

baking soda

1 1/2

teaspoons

baking powder

250

gr

sugar

(1 1/3 cup minus 2 tablespoons)

1

vanilla bean or 1 teaspoon vanilla bean paste

1/4

cup

unsalted butter

1/4

cup

oil

2

eggs

room temperature

1

teaspoon

vanilla

1

cup

full-fat yogurt

1/2

cup

boiling water
Strawberry Rose Swiss Meringue Buttercream:
2/3

cup

egg whites

1 1/4

cups

sugar

1 1/2

cups

or 3 cubes unsalted butter

cut into 1 tbl. cubes or slices

pinch

of salt

2

teaspoons

vanilla

1/2

cup

strawberry puree

1/8- 1/4

teaspoon

rose water extract
Instructions
To make the cake:
Preheat oven to 350F degrees. Generously coat 3 6-inch round baking pans. Set aside .

Sift flour, salt, baking soda, and baking powder. Set aside.

Slice vanilla bean in half, with the back of a knife scrape seeds from the pod. Mix into the sugar.

In the bowl of an electric mixer or other mixing bowl, add vanilla sugar and butter. Cream together.

Slowly mix in oil. Beat for 1-2 minutes or until light and fluffy.

Add eggs one at a time. Mix until light yellow in color.

Add the flour alternately with yogurt beginning and ending with flour.

Mix in vanilla and boiling water.

Pour into prepared pans. Bake for 30-35 minutes or until lightly browned and cake springs back when touched.
Remove from oven. Allow cakes to cool in pan for 5 minutes. Turn cake out onto a cooling rack. Cook completely. Cakes may be wrapped and frozen for up to 2 weeks.
To make Swiss Meringue Buttercream:
In a very clean bowl of an electric mixer, add egg whites and sugar. Place over a simmering pot of water, stirring constantly until temperature reaches 160 degrees F. Rub a small amount of the mixture between two fingers to make sure the sugar is dissolved. Remove from heat.

Using the whisk attachment, beat until the mixture is a thick meringue and the bottom of the bowl is cool to the touch. The bowl must be cool before adding the butter.

Replace the whisk with the paddle attachment. With the mixture on medium-low speed add butter once slice at a time until all of the butter has been incorporated. The mixture should be silky smooth and thick. The mixture may begin to look curdled, keep mixing until it is smooth. This can take 10 minutes or so. Mix in salt and vanilla. Add strawberry puree and rose water extract. Once puree is added keep mixing until mixture is silky again.
Recipe Notes
Prep and cook time is for baking cake only.
Swiss Meringue Buttercream can be frozen for weeks. Thaw frozen buttercream in a refrigerator overnight. Bring to room temperature, then beat with paddle attachment until creamy.
If buttercream looks curdled, place a warm dishcloth on the bottom of the mixing bowl. Repeat as often as necessary until icing looks smooth and creamy.
Whatever you do, DO NOT look at the nutrition calculations. Just enjoy a slice of heaven. Work it off in the morning.
If you live at lower elevation levels, make the following adjustments. Delete 2 tablespoons flour and Add 2 tablespoons extra sugar, increase baking soda to 2 teaspoons.
Nutrition Facts
Vanilla Bean Yogurt Cake with Strawberry Rose Buttercream
Amount Per Serving (10 slices)
Calories 761
Calories from Fat 481
% Daily Value*
Fat 53.4g82%
Cholesterol 158mg53%
Sodium 664mg28%
Potassium 0mg0%
Carbohydrates 70.8g24%
Protein 5.8g12%
Vitamin A 0IU0%
Vitamin C 0mg0%
Calcium 0mg0%
Iron 0mg0%
* Percent Daily Values are based on a 2000 calorie diet.