How can something that tastes this good look so bad? It's because the cookie is buttery shortbread. Butter has a lower than body melting temperature, therefore it melts in your mouth.
If you don't want to buy red gel, use raspberry jam as a substitute.
Let's make creepy Halloween treats:
Let's make the fingers creepy and bloody:
Repeat on the remaining fingers.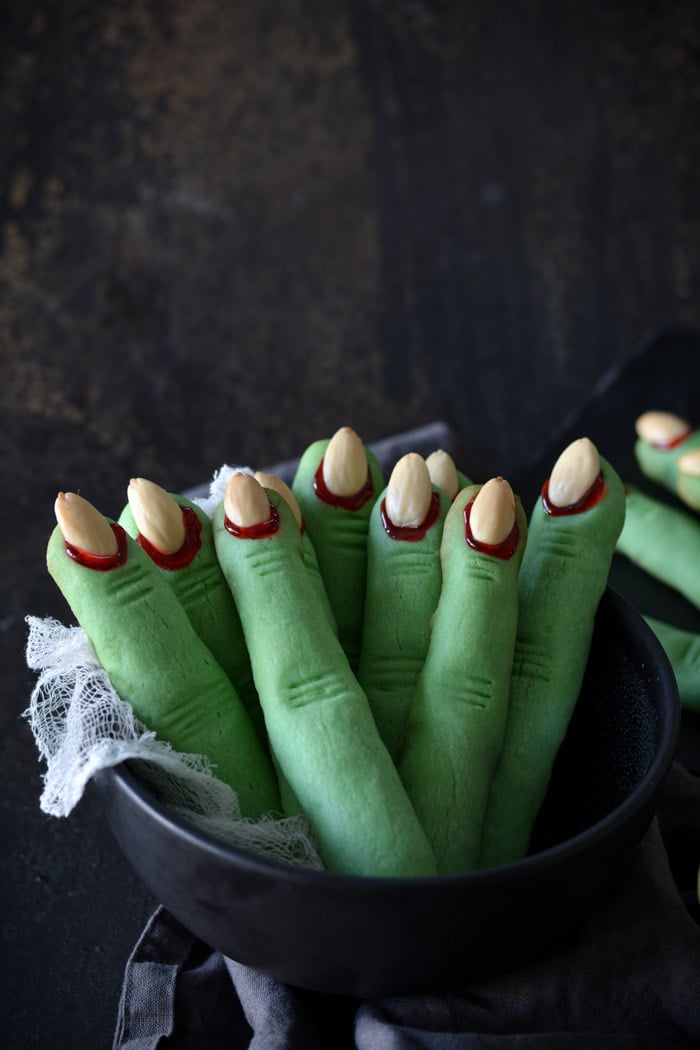 Chubby edible creep Witch finger cookies. If you have tried this recipe and like it, please rate the recipe below in the comment section after the recipe. I would greatly appreciate it.
Thanks for being patient as I update earlier posts with a few new photos and updated SEO. xoxo
Check out more Halloween treat ideas: