Peach season is in full swing in my part of the world. In this 'All Things Peach" post I share some of my favorite peach recipes from Simply So Good.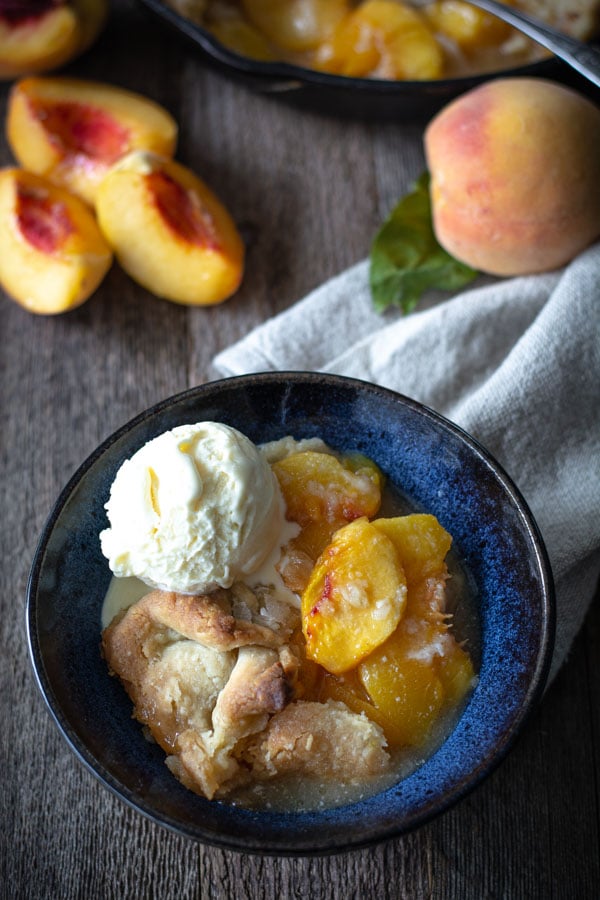 All Things Peach 🍑
Southern Peach Cobbler
This simple Southern Peach Cobbler resembles a deep-dish pie with both a top and bottom crust. The peaches are lightly sweetened with a hint of almond in a buttery crust.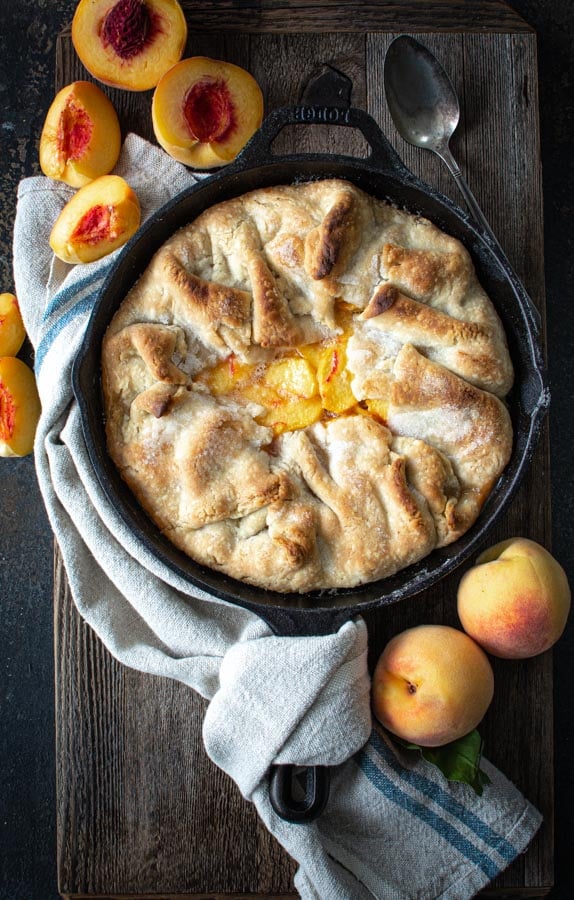 Fresh Peach Pie
Fresh Peach Pie is made with sliced peaches mixed with a fresh peach glaze in a buttery crust. Topped with sweetened whipped cream Perfectly ripe peaches offer a sweet flavor, balancing sugar and acid for a well-rounded flavor. Add a dollop of sweetened whipped cream for the perfect end-of-summer pie.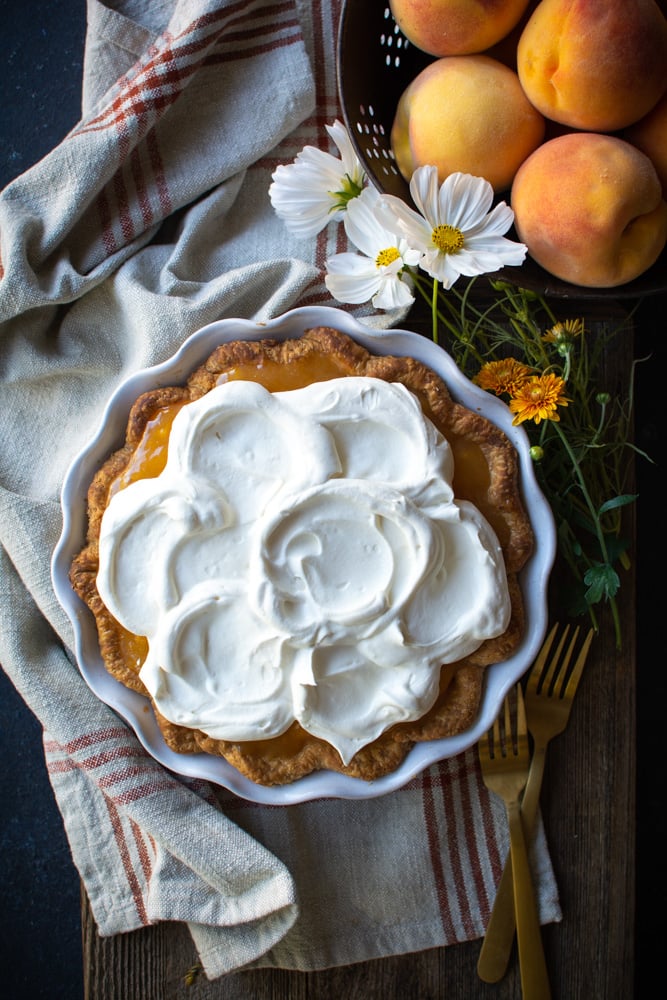 Simple Rice Pudding and Peaches
Creamy rice pudding topped with fresh local peaches is a brilliant idea my son and daughter-in-law had to use up leftover rice.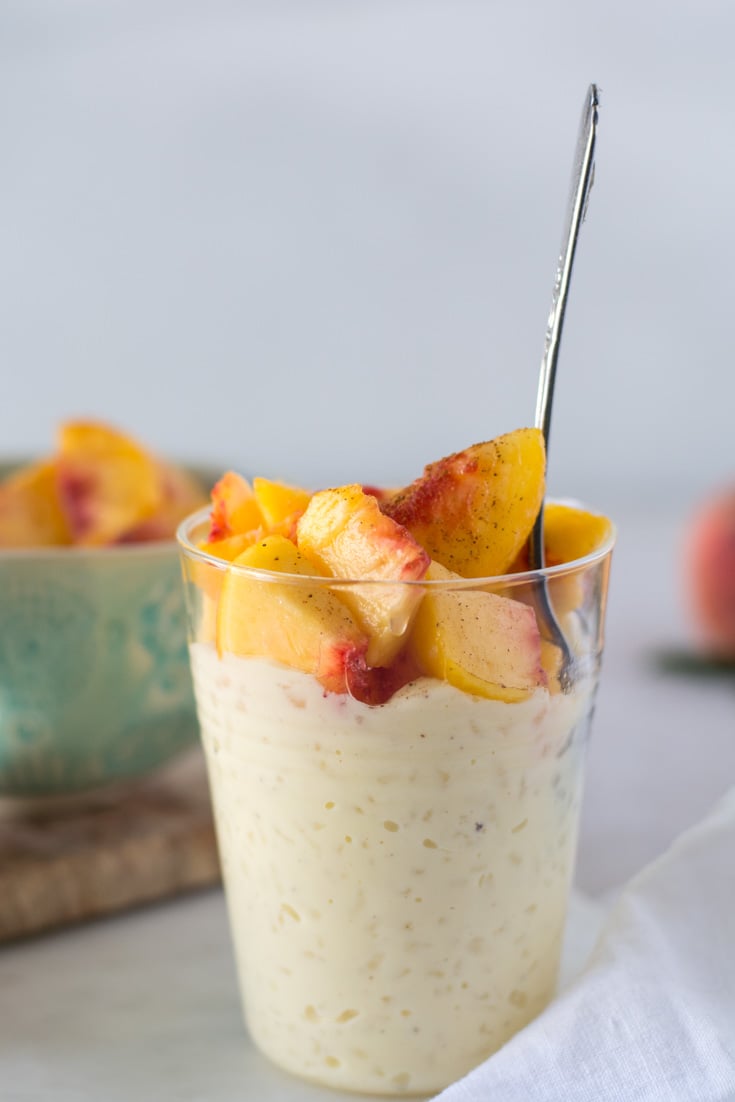 Peach Pit Ice Cream
This unusual Peach Pit Ice Cream is made by steeping peach pits in a creamy custard for a strong peachy flavor.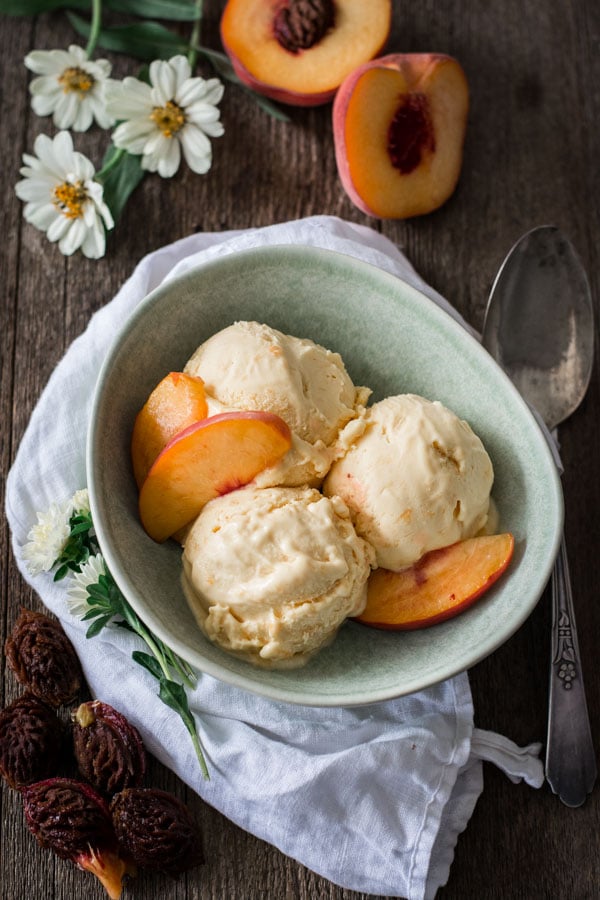 Einkorn Crepe Cake with Stone Fall Fruit
These crepes are made with Einkorn flour but can easily be made with regular white flour. Delicate Einkorn crepes filled with whipped cream, peaches, and plums.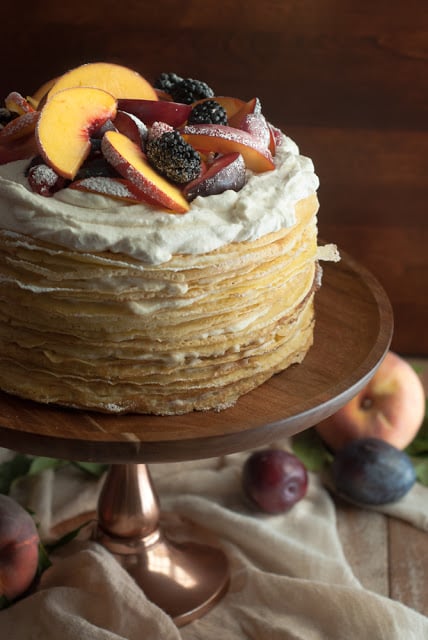 Peaches, Crepes, and Fat Sauce
Delicate crepes filled with fresh peaches with fat sauce…yes! Fat Sauce! If you only make one recipe with fresh peaches this year, make it this one! Serve for breakfast or dessert. I may or may not have served this as a main course.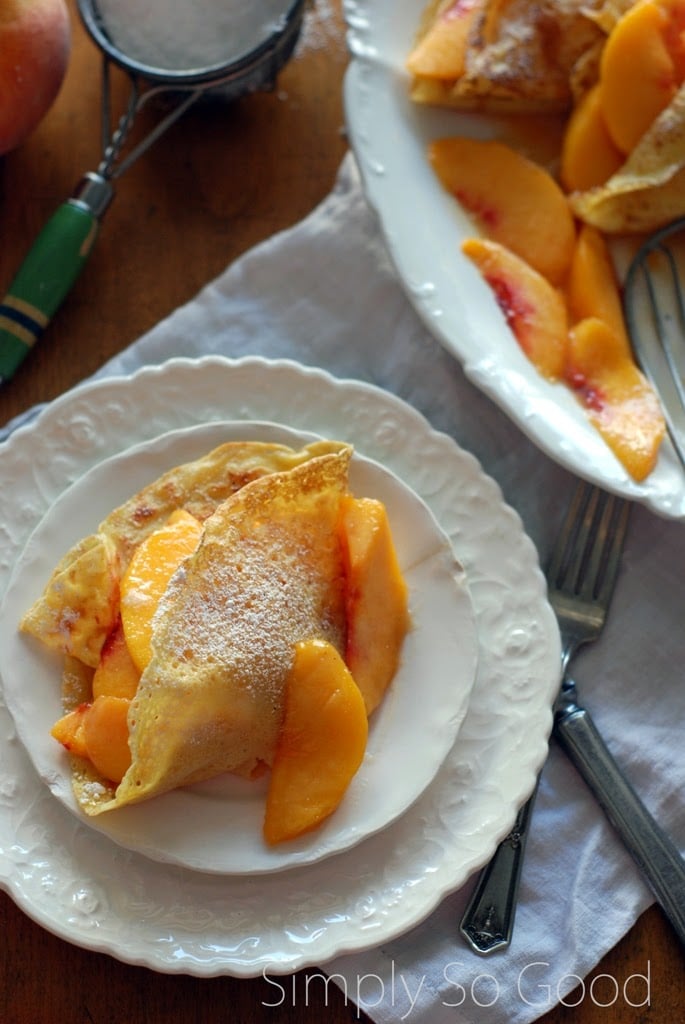 Beet, Peach, and Avocado Wrap
On a more savory note how about the bright colors of this beet, peach, and avocado wrap? Did I mention the turmeric tahini sauce? The colors of this wrap are so vibrant. I promise you the blend of flavors and texture are just as vibrant.