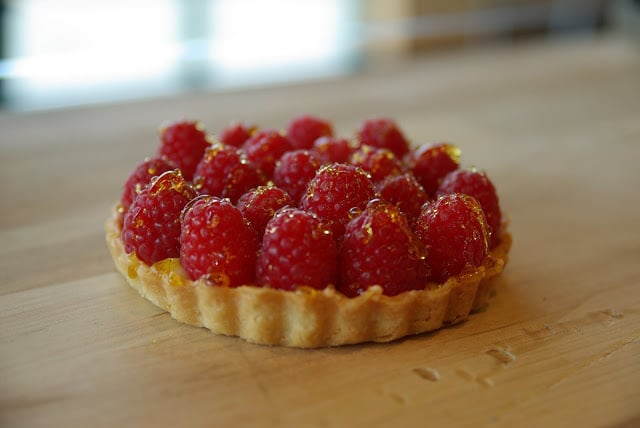 Don't you wish I was posting this recipe? I wish I was posting this recipe.
Nothing excites me more than to find a new bakery pop up in the neighborhood, which RARELY happens in my neighborhood. If I want a European pastry, I have to drive at least 30 minutes to satisfy my craving.
Before Christmas I noticed a bakery sign on a building tucked away. I wondered how good it could be. After all small businesses seemed to come and go in my part of town. Rarely does a small bakery survive. One day I decided to check out the poor little bakery.
Dang, it was closed for the holidays and would re-open January 15th. I made a mental note.
I finally decided it was time to try out the new bakery. I knew that I would be obligated to purchase something and just hoped their pastries would be worthy of a purchase.
The first thing I noticed as I walked through the door was a tray full of Kouign-amann's (pronounced "queen a-mahn"). From what I have read the decadent pastry originated from Brittany, France. Picture in your mind croissant dough that is layer after layer of butter and sugar. The outside is buttery and crisp while the inside is flaky pastry that has caramelized with a bit of a burnt sugar on the outside that tastes like toffee.
I was shocked to see a Kouign-amann in my neck of the woods. As I walked in I said, "Oh my gosh, you have kouign-amann's? Are they any good?" How do they compare to …I rudely mentioned another bakery. I was assured that they did compare, but the pastry chef added just a touch of cardamon. I was sold. I took a bite of the delicacy and I ran errands. OMGosh! AMAZING! DANG IT! It's only 10 minutes from my house. This bakery is going to ruin my life. I was going to be seen running with kouign-amann's growing from my hips, butt and thighs. This is bad. This is very, very bad.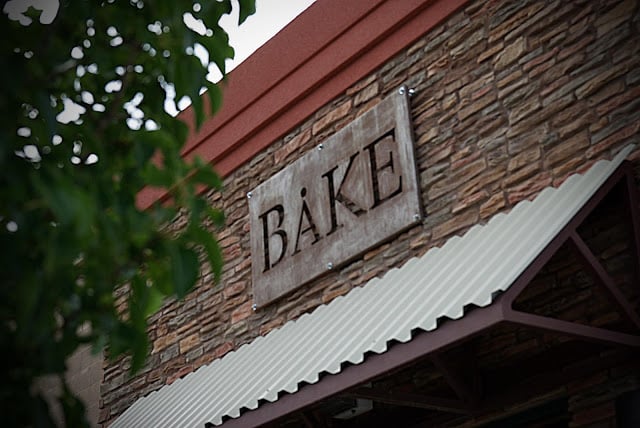 I firmly believe in supporting local business. Especially if they are producing a kouign-amann that rivals the famous Laduree Bakery in Paris.
For this reason I purchased a $50 gift card from Bake 360. I want everyone in my neck of the woods to support this local business. So at the bottom of this post you will be able to register for a drawing.
I will now sincerely apologize to all of my non-local followers. I love you dearly and if you think you will be in Utah any time soon, please feel free to register.
To anyone in Utah that might actually reads my blog, today is your lucky day.
Follow the rules at the bottom of the page.
To everyone else, I would like to share some of my favorite chocolate dessert recipes that you can make for your sweetheart or yourself for Valentine's Day.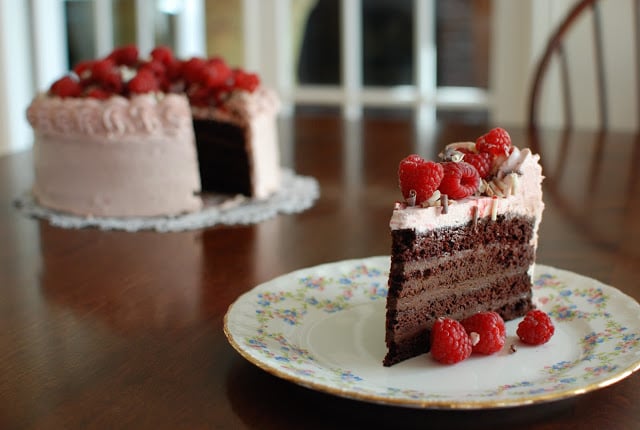 Chocolate Layer Cake with Raspberry Buttercream
I have different posts to making this creation. You WILL become a legend if you make this layered beauty.
La Bete Noire – Flourless Chocolate Torte
Translation: The Black Beast. Heavenly and easy
Tiramisu Cake if you're not into death by chocolate.
Chocolate Cakes with Hazelnut Buttercream
I hope you have a decadent Valentine's Day. May it be filled with love and chocolate.
Contest rules: You may enter daily…why not
First you must be a follower of Simply So Good.
Make a comment on the form below
Like Simply So Good on Facebook for a second chance to win.
Contest begins Feb. 7, 2013
Contest ends Feb. 13, 2013 at 10:00 a.m.
Disclosure: I am not being paid by Bake 360 to initiate this contest. I purchased the $50 card myself. I know it's not much, but I'm not Ree…yet!