Praline Gianduja (pronounced zhahn-DOO-yuh) is a melt-in-your-mouth combination of tempered dark chocolate and hazelnut praline.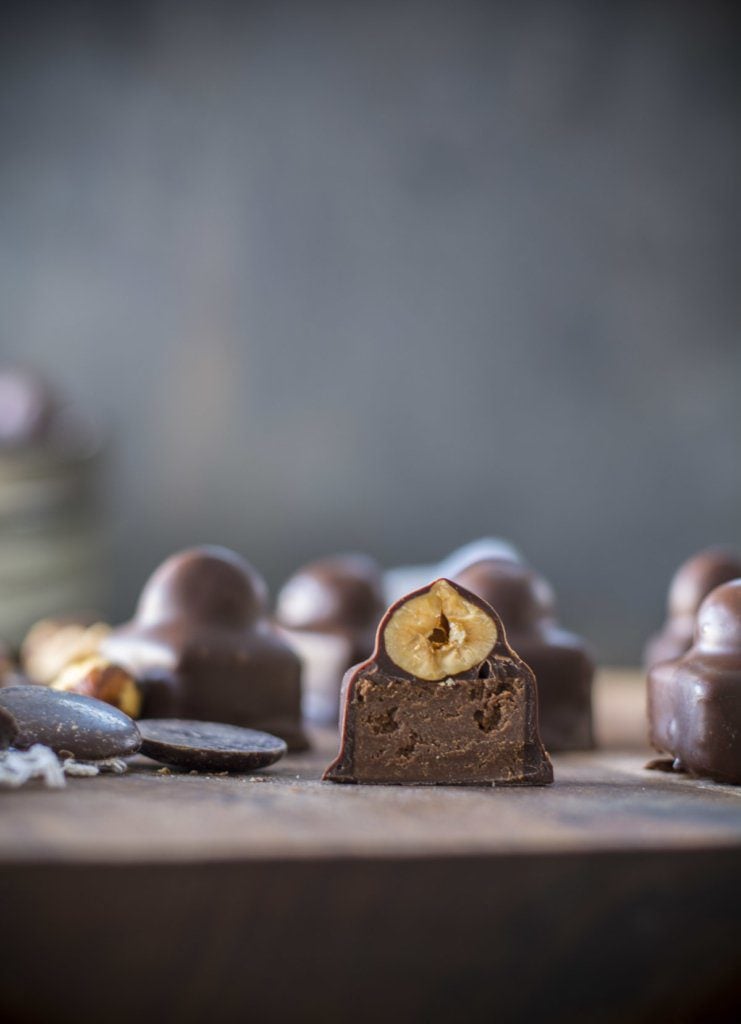 Whenever I see a chocolate hazelnut combination in any form (Gelato, cakes, candy), it's always my first pick. The simple combination of chocolate and hazelnut left me drooling.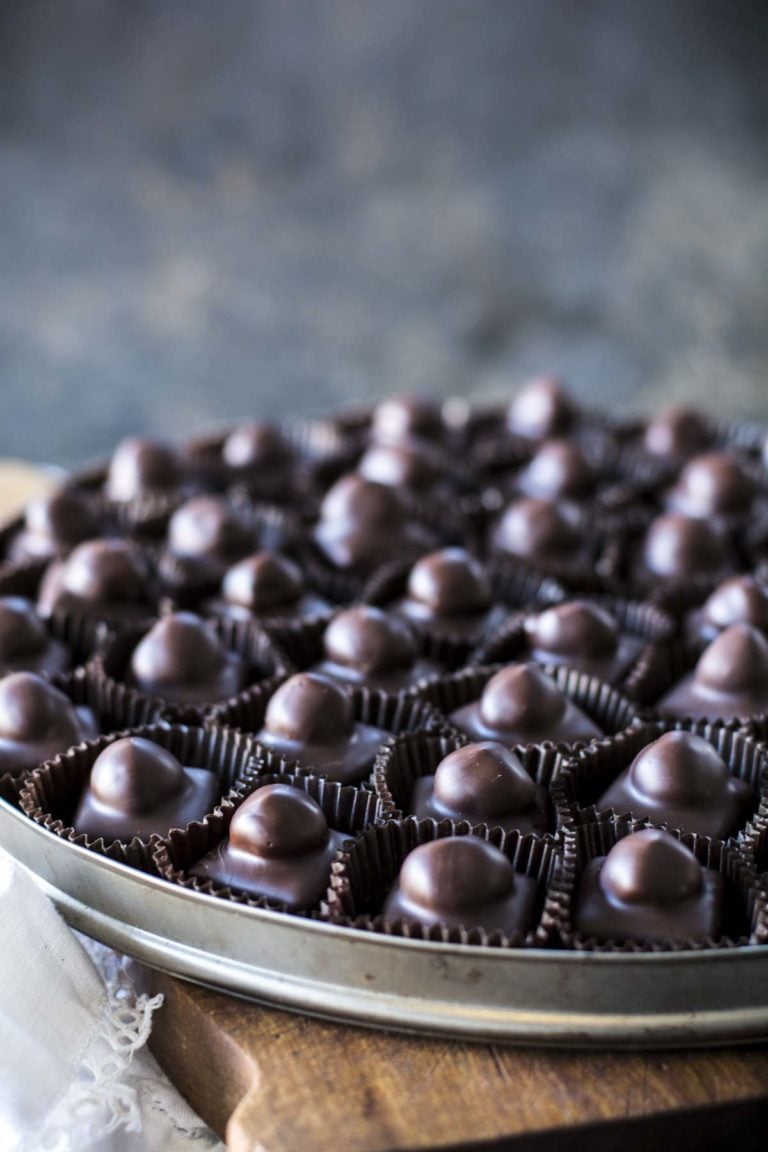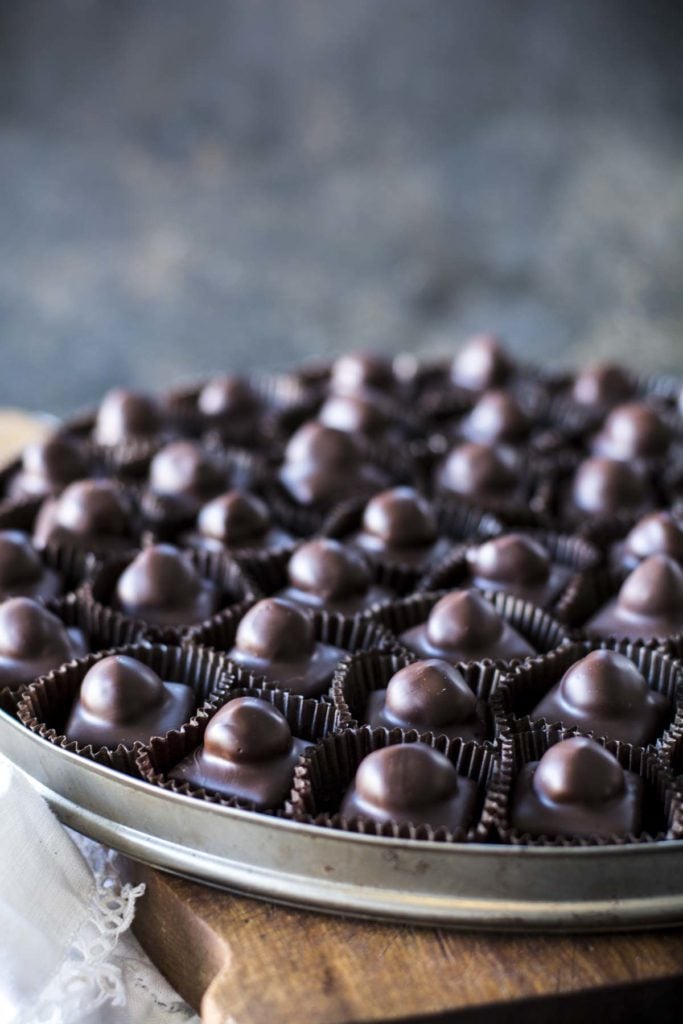 The meltingly soft creation consists of melted then tempered dark chocolate and hazelnut praline. Top with a whole hazelnut then dip in more tempered dark chocolate.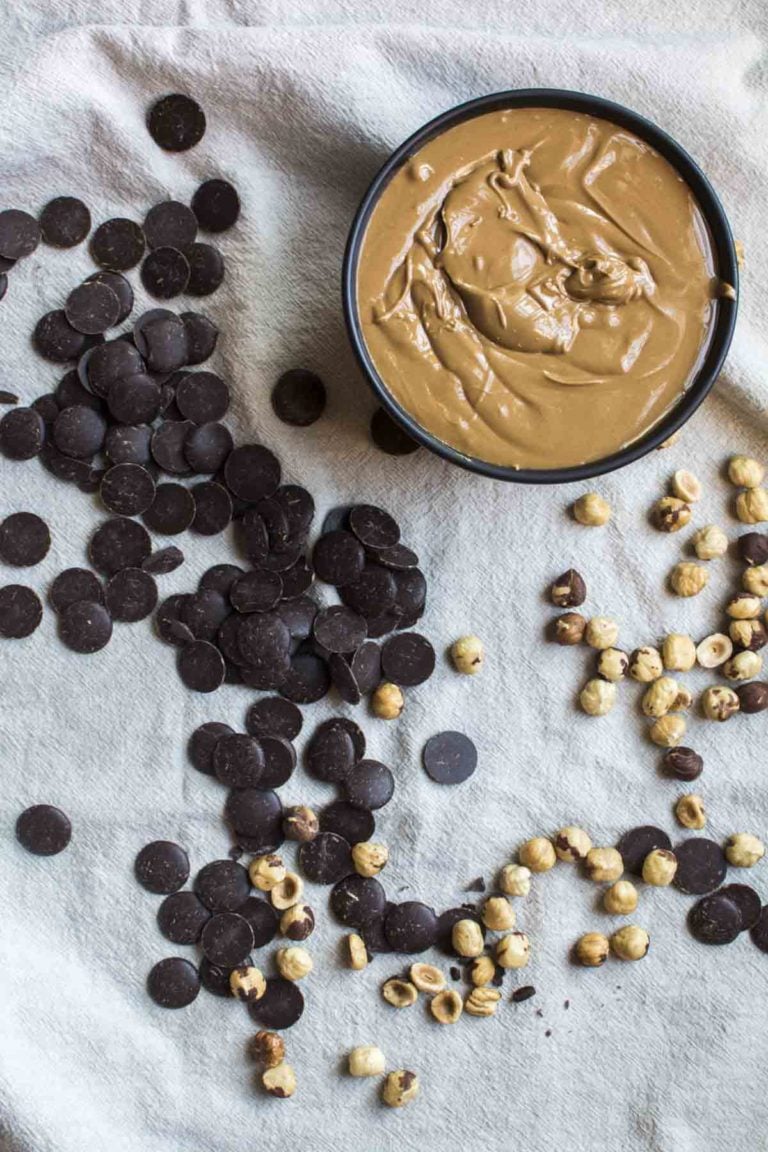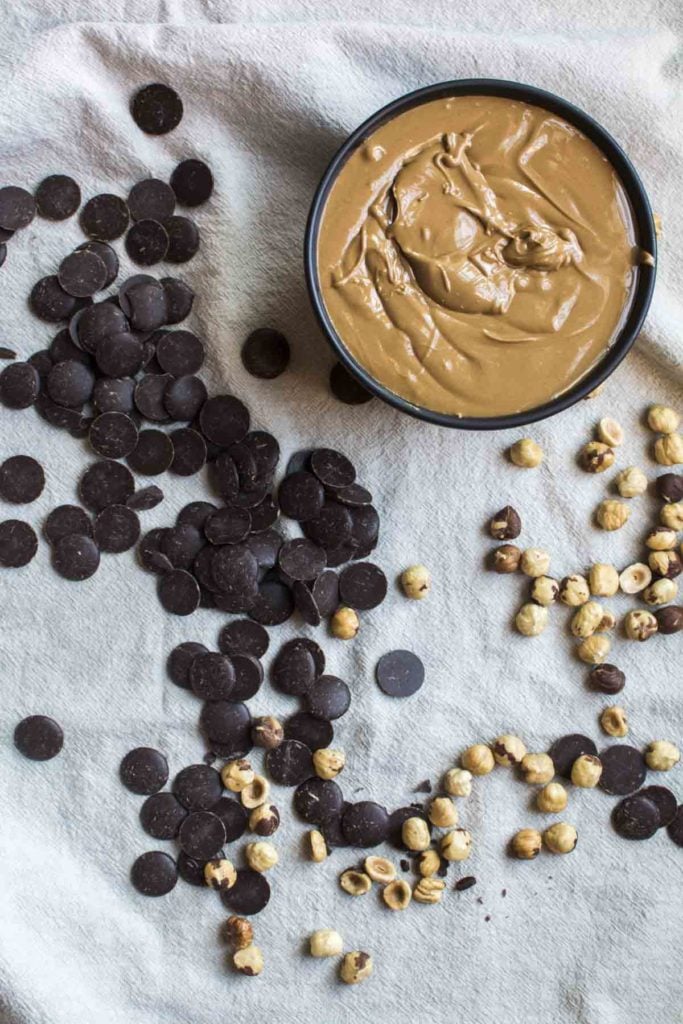 You will need:
500 g Dark chocolate, melted, tempered at 90°F
1000 g Praline Gianduja or hazelnut paste
whole hazelnuts
melted and tempered chocolate for dipping
I purchased my hazelnut paste/hazelnut praline from Gygi's . The cost is $12.99 for 16 oz and they ship pretty inexpensively. You will need to purchase two (16 oz) containers. The praline freezes very well. I keep a container in my freezer at all times.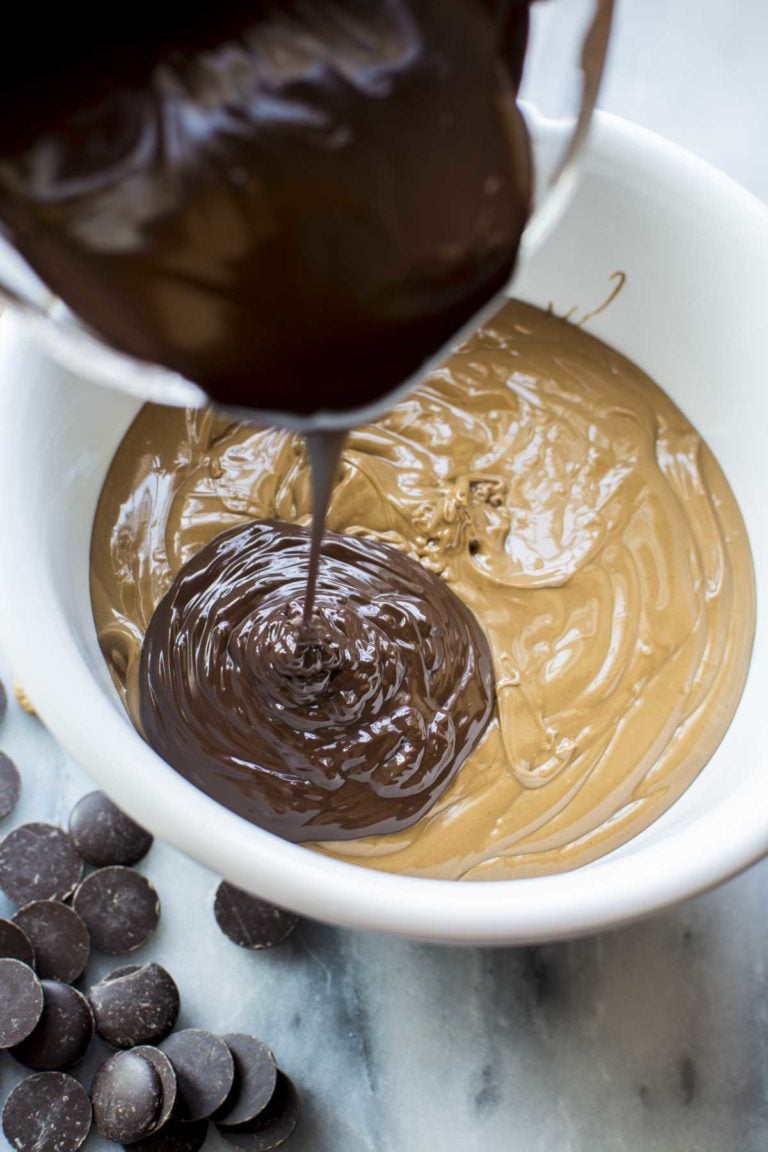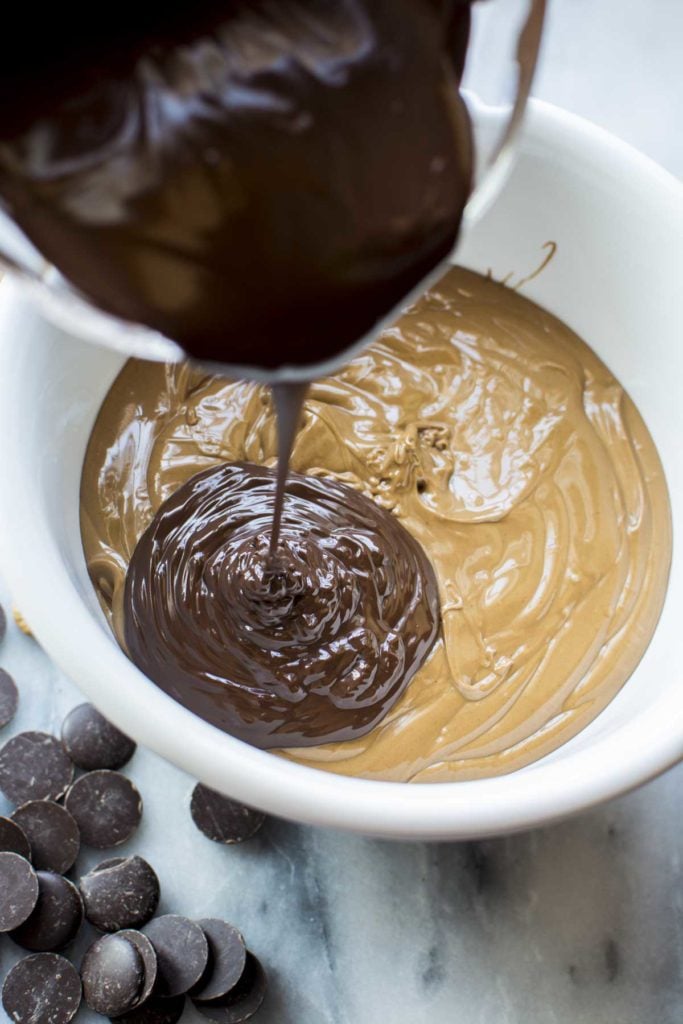 Place the hazelnut praline in a medium-size bowl. Pour in 500 g of melted and tempered chocolate.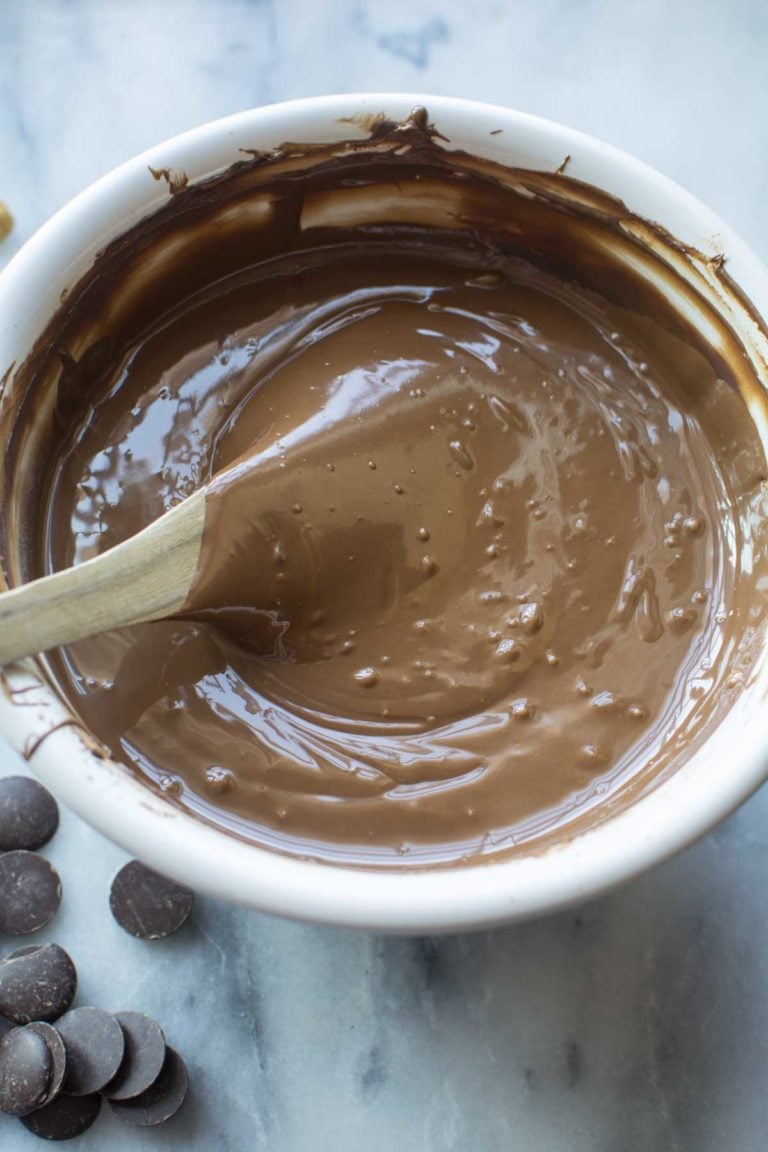 Stir until smooth.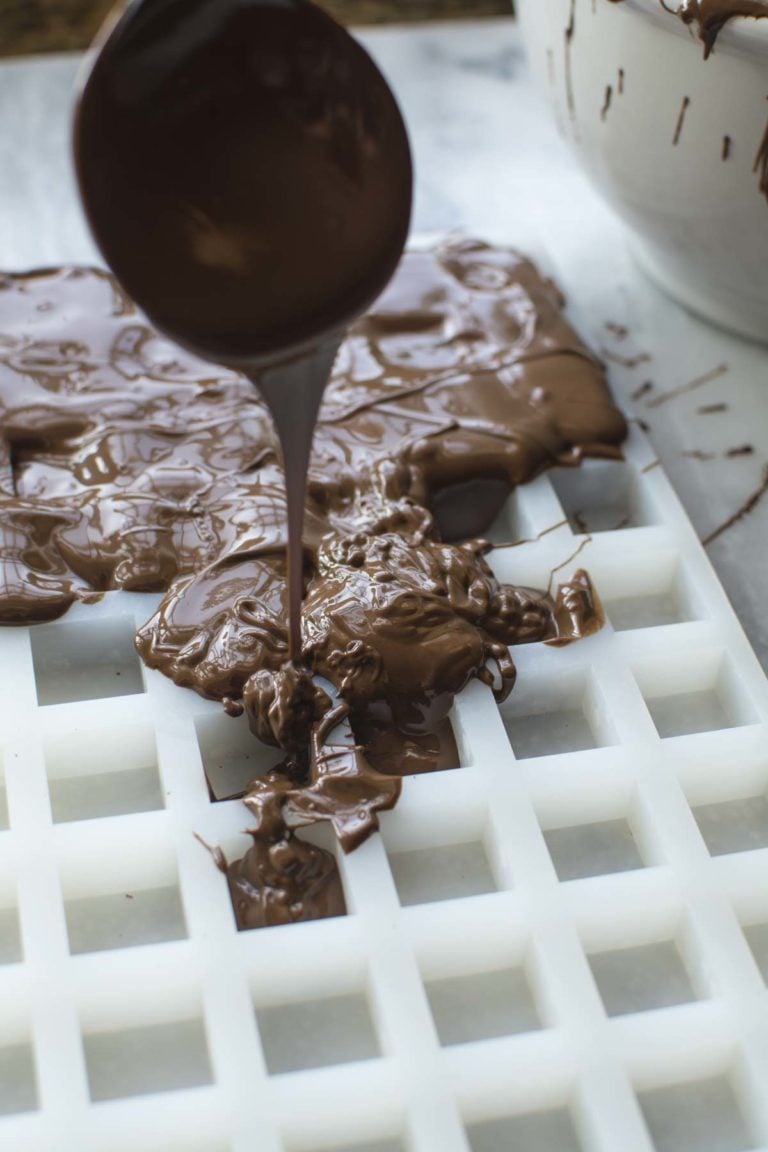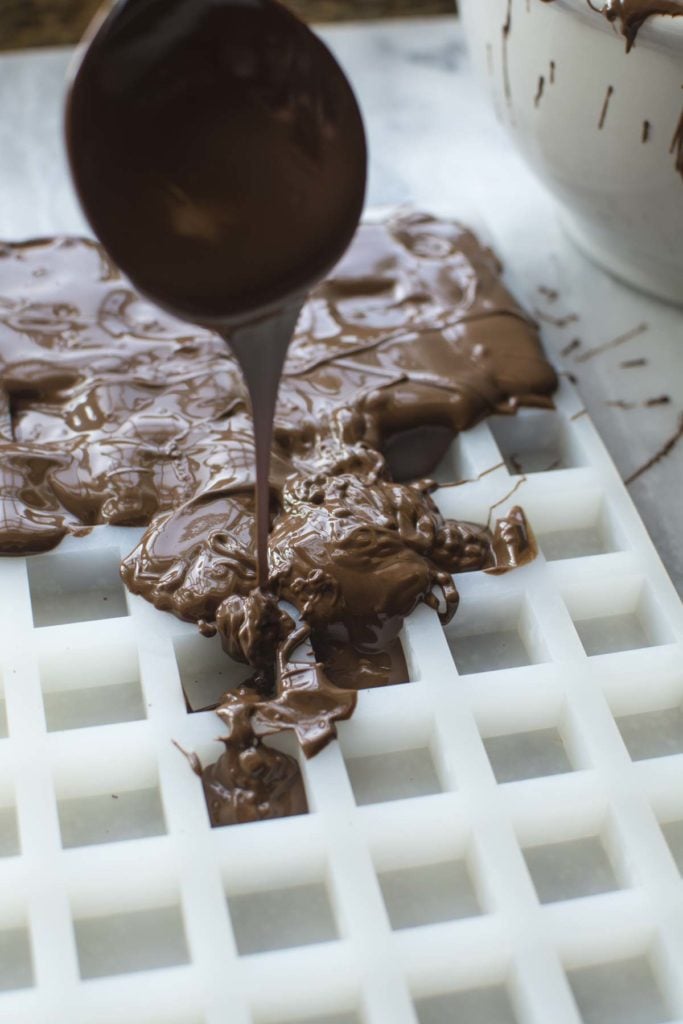 Pour mixture into a mold or a jelly roll pan lined with plastic wrap.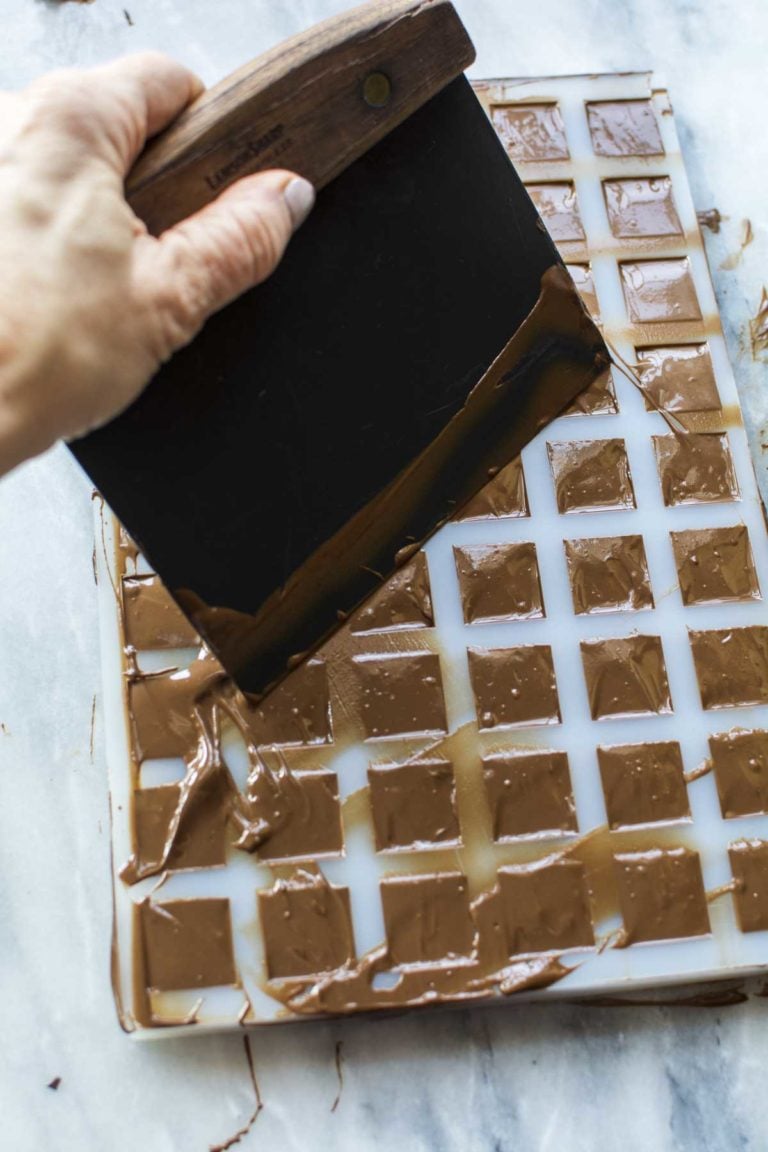 Refrigerate until gianduja is firm. Pop-out of the mold or cut into 1-inch squares or other desired shape and size.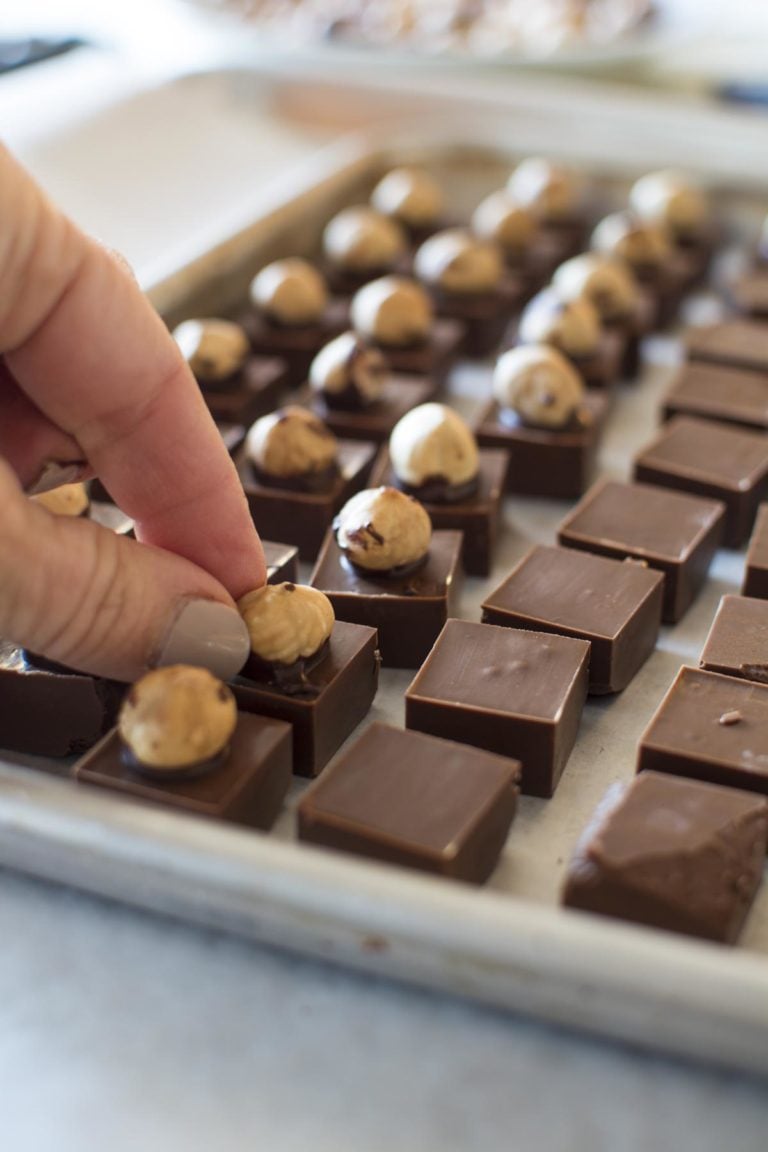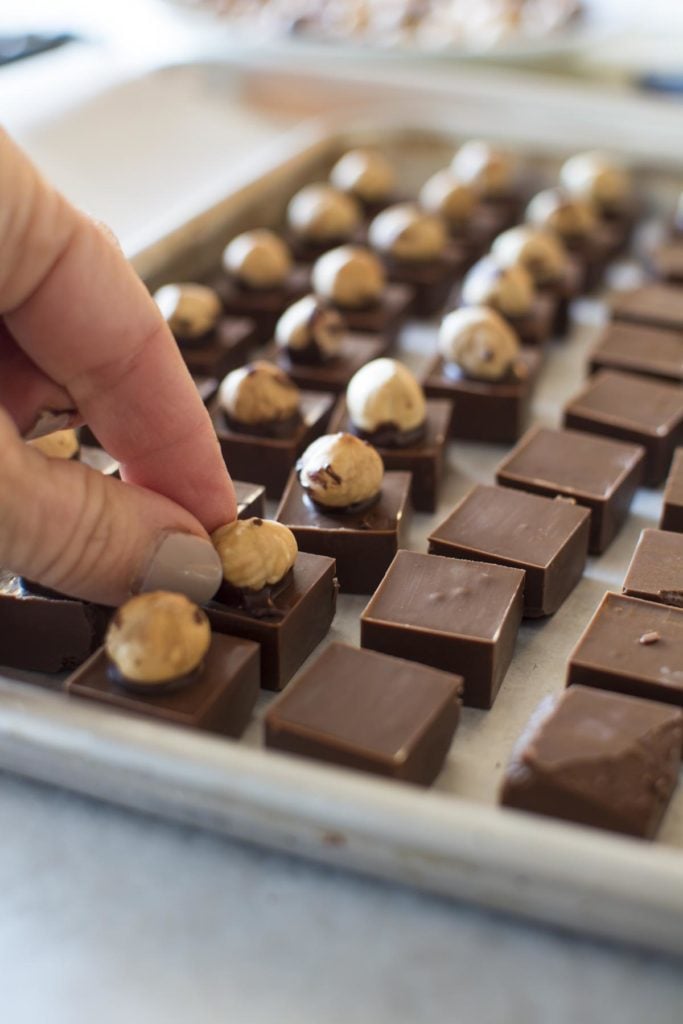 Dip the bottom of a whole, blanched hazelnut into melted chocolate and place it on top of each square.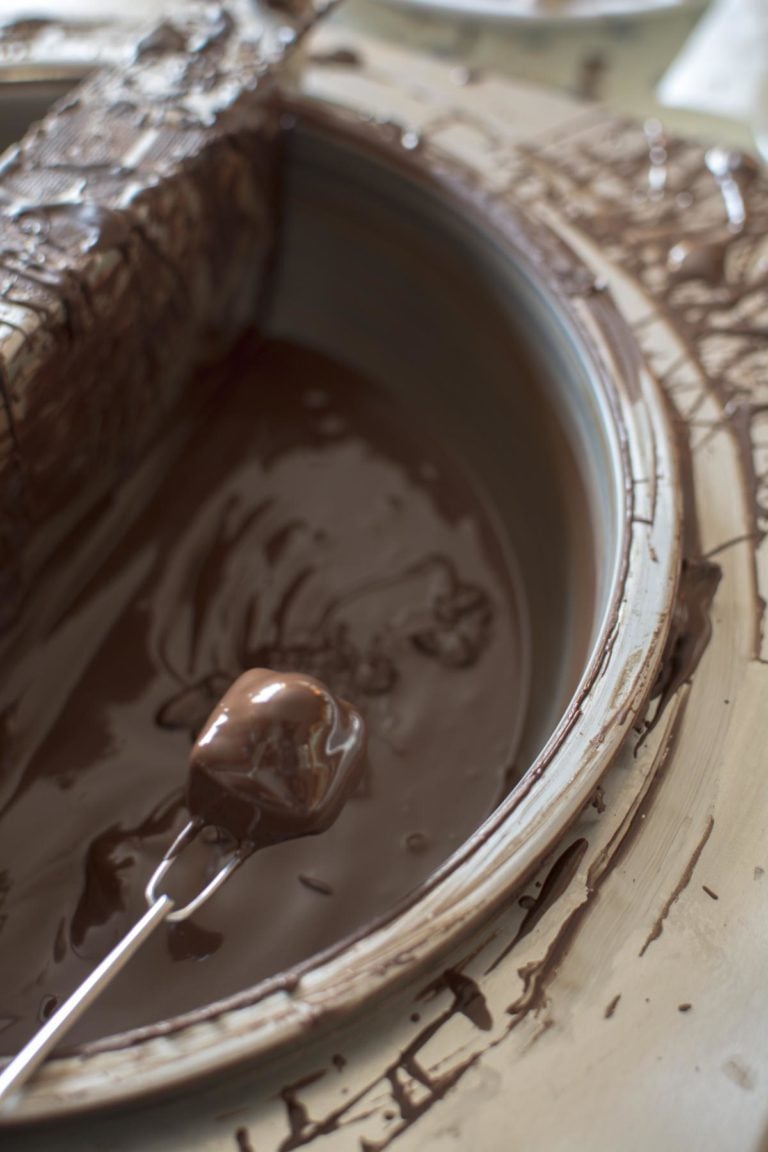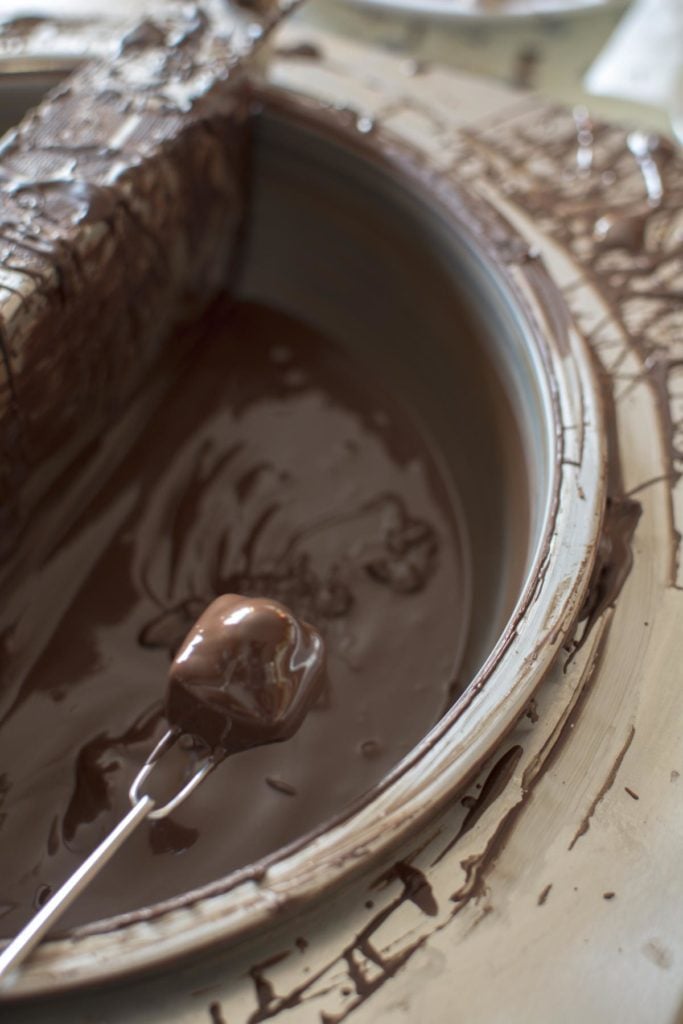 Using a chocolate dipping fork, gently dip into tempered dark chocolate. Place on a baking sheet lined with waxed paper until chocolate has set. I like to keep my room temperature around 60°F for the chocolate to set. This will help keep the nice sheen on the chocolate.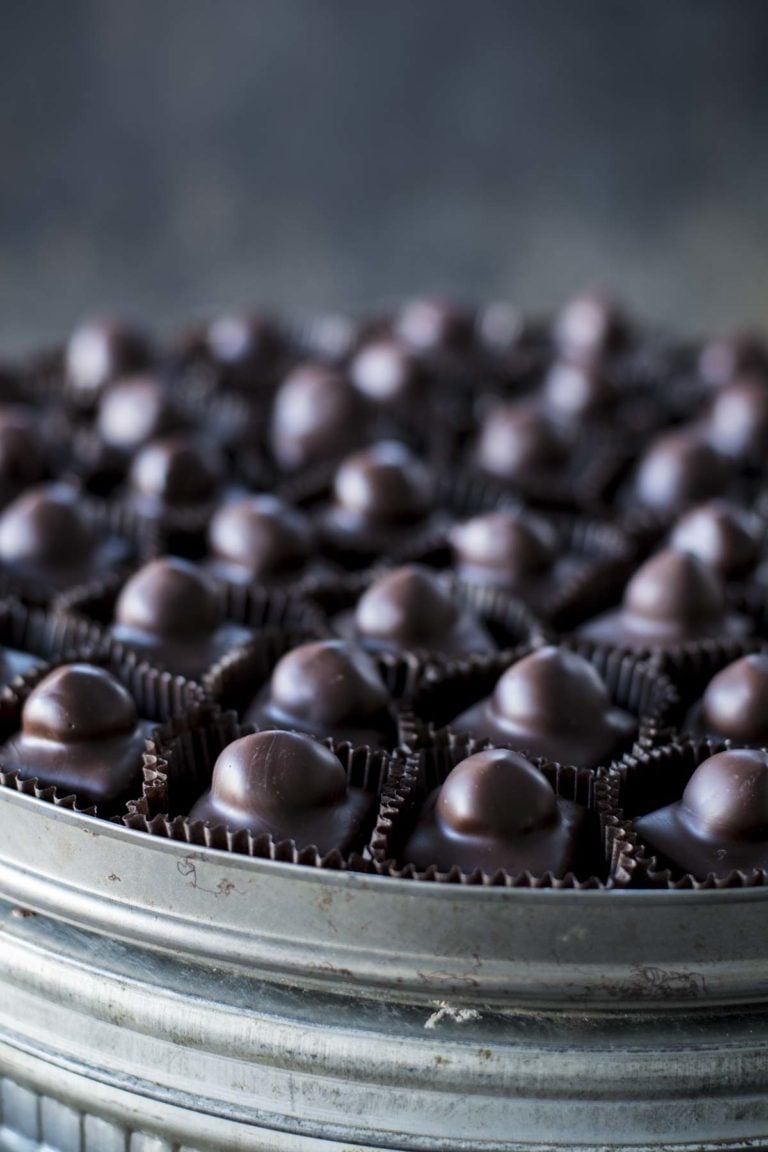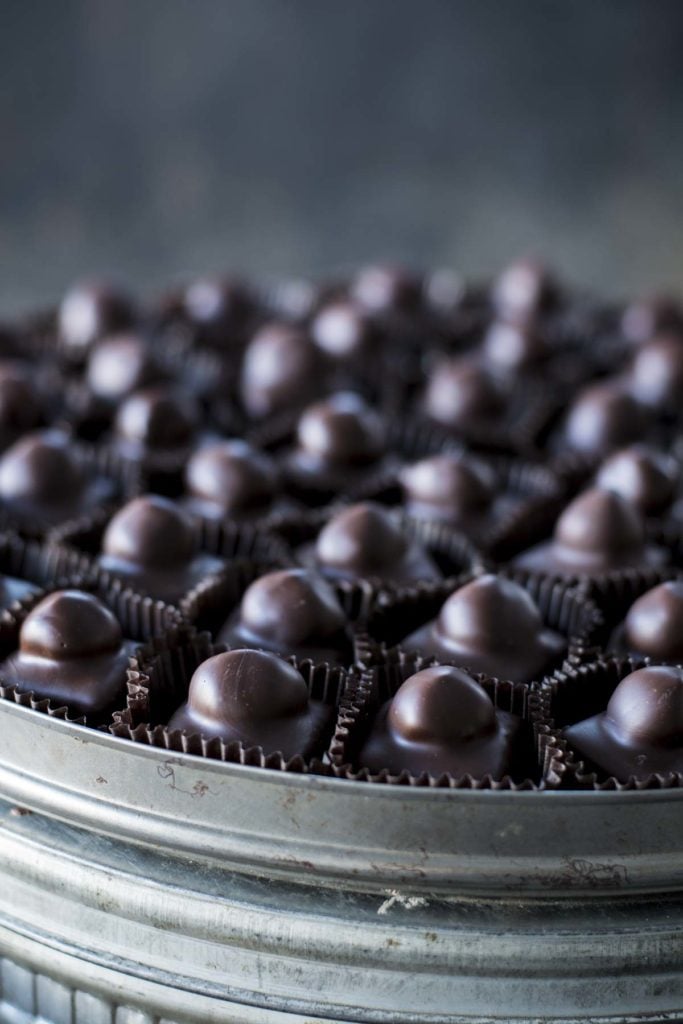 Place each piece in a candy cup. I like to store them in a single layer. I have old movie reel tins that I store my candy in. Store the tin in a cool place…not the refrigerator. I have a cold storage room in my basement that I store my candy in.
One of my favorite dips this year.
Check out some of my other recipes for Dipping chocolates:
https://www.simplysgood.com/english-toffee/
https://www.simplysgood.com/caramels-hand-dipped-chocolates-and/
https://www.simplysgood.com/gingerbread-truffles-and-christmas/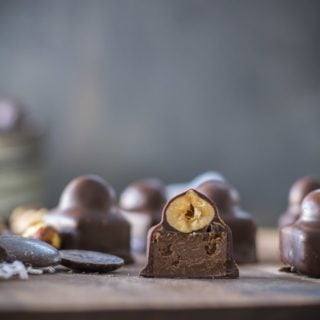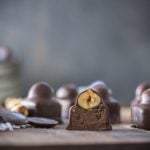 Praline Gianduja – Chocolate Hazelnut Candy
Hazelnut praline paste blended with dark tempered chocolate creates Gianduja. A melt in your mouth chocolate hazelnut treat
Servings
150
individual pieces
Ingredients
1000

grams

hazelnut praline paste

(32)

500

grams

melted chocolate

(18 oz) tempered

whole blanched hazelnuts

tempered chocolate

for dipping
Instructions
Temper dark chocolate to 90°F.

Place the hazelnut praline in a medium-size bowl. Pour in tempered chocolate and gently stir.

Pour hazelnut chocolate mixture into a mold or a jelly roll pan lined with plastic wrap. Chill.

Remove candy pieces from mold or cut into 1-inch squares.

Dip the bottom of a whole hazelnut in chocolate then place on top of each square. Allow chocolate to set.

Dip each square into tempered dark chocolate. Allow dipped chocolate to set in a room temperature around 60-62°F until set.

Store candy in a single layer and keep in a cool place