If you have never had twice baked brioche, you are in for a real treat. It's easy to make and tastes as if purchased at a pastisserie
I wanted to recreate this delicious treat and had been playing around with different flavors and recipes. I had a few slices cooling. My daughter came home and sliced off a small piece. She looked me and said, "where did you get this pastry and I want to eat it everyday?"
Ya. It's that good.
If you are lucky enough to have a bakery that makes fabulous brioche, this recipe will be a snap.
To make the twice-baked brioche you will need:
1 loaf Brioche, sliced into 1 to 1 1/2-inch slices
For the Syrup:
1 1/2 cups sugar
1 cup water
1/2 cup fresh orange juice
1 vanilla bean or 1 teaspoon vanilla
For the Frangipane:
8 oz almond paste at room temperature (not marzipan or almond filling)
1/2 cup butter, softened
3 tablespoons sugar
1/2 teaspoon salt
1/4 teaspoon almond extract
2 large eggs
3 tablespoons flour
1 cup sliced sliced almonds
1 cup semi-sweet chocolate, chopped
Confectioners sugar
In a small saucepan add 1 1/2 cups sugar.
Add 1 cup water.
and 1 cup fresh squeezed (preferred) orange juice.
Scrape the seeds and pulp from the vanilla bean and add to the pan.
Stir until the sugar dissolves then bring to a boil and simmer for 1 minute.
Remove from the heat and pour into a bowl to cool. Set aside.
Note: The syrup can be made a day in advance. Wahoo. Just refrigerate until ready to use.
To make the frangipane:
Place 1/2 cup soften butter in a mixing bowl.
Add almond paste. If you want to use fabulous almond paste, make your own. It is so easy and very inexpensive to make. I have a recipe for almond paste here on this blog.
I like to crumble it up.
Mix until smooth.
Add 3 tablespoons of sugar.
1/2 teaspoon salt.
1/4 teaspoon almond extract and 2 eggs.
Beat until smooth.
Add 3 tablespoons flour (forgot to picture). Mix until smooth.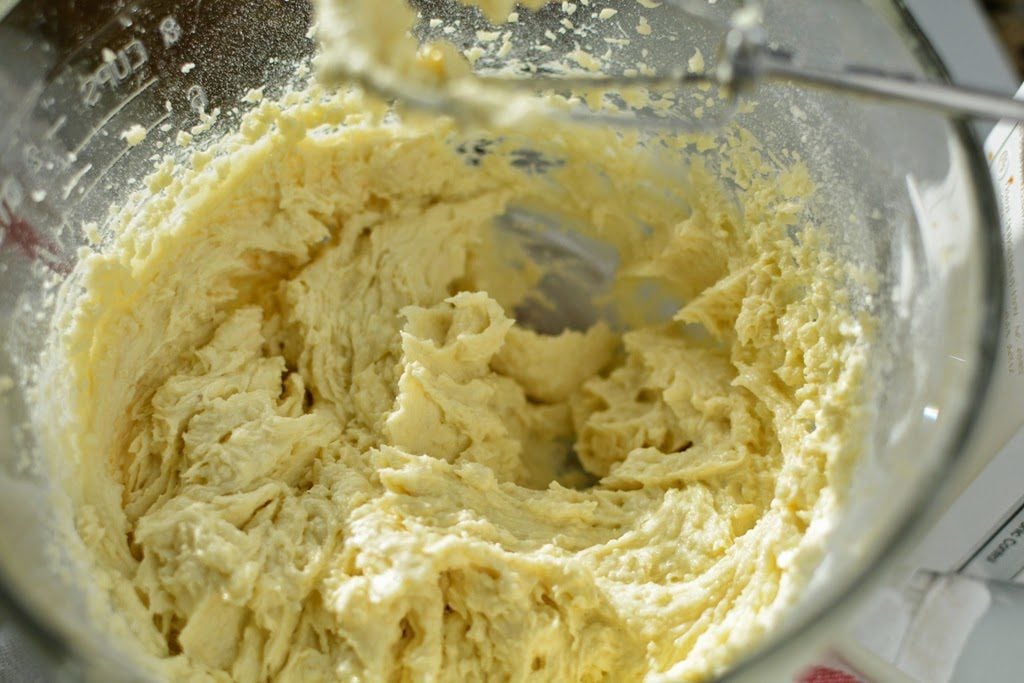 Frangipane can be made a day in advance and refrigerated.
Remember to bring it to room temperature because it needs to be spreadable and soft.
Dip each slice of brioche into orange syrup.
Place on a wire rack.
It's a good idea to place the wire rack over a parchment lined baking sheet. This makes for easy clean up.
I'm using a very nice couverture chocolate. I would have preferred the chocolate to be above 70% cocoa solids, but this is very nice chocolate and melts like a dream.
I have never used chocolate chips, but I'm sure you can, if you must.
Chop the chocolate as fine as you can. Pulsing in a food processor would be a good idea.
Spread each syrup dipped slice of brioche with approximately 2 tablespoons of frangipane.
Top with chopped chocolate.
and sliced almonds.
Gently press into the frangipan.
Carefully lift onto a parchment lined baking sheet.
I say carefully because the slice becomes heavy and delicate once dipped and iced.
Bake in a preheated oven for 20 minutes.
Remove from oven.
Place on a wire rack to cool. The bottoms will be sticky from the syrup. I like to let them sit for a few hours. This makes them easy to handle.
Once cooled or just before serving dust with confectioners sugar.
I have frozen the brioche at this point with great success. Thaw at room temperature or warm in a 300 F degree oven for a few minutes before serving. I like to snarf 'em down at room temp.