We are rather fond of steamed buns. I have tried making several different recipes. This is the recipe that I like most.
I needed to post steamed buns because tomorrow I'm posting a fusion recipe for Barbacoa beef in a steamed bun instead of a tortilla. The flavors will blow your mouth away.
The best recipe I have tried is Momofuku's Steamed Buns.
For this recipe you will need:
1 tablespoon plus 1 teaspoon active dry yeast
1 1/2 cups water, at room temperature
4 1/2 cups bread flour
6 tablespoons sugar
3 tablespoons non-fat dry milk powder
1 tablespoon kosher salt
rounded 1/2 teaspoon baking powder
1/2 teaspoon baking soda
1/3 cup vegetables shortening or rendered pork fat at room temperature.
At water to a large mixing bowl.
Sprinkle with yeast.
Stir.
Add powdered milk.
Add sugar.
and salt.
Add baking soda and baking powder.
Add shortening.
Add flour.
Using the dough attachment mix all of the ingredients.
If the dough seems a bit stiff drizzle in a tablespoon or two of water.
Continue to mix on lowest speed for 10 minutes or until the dough is smooth.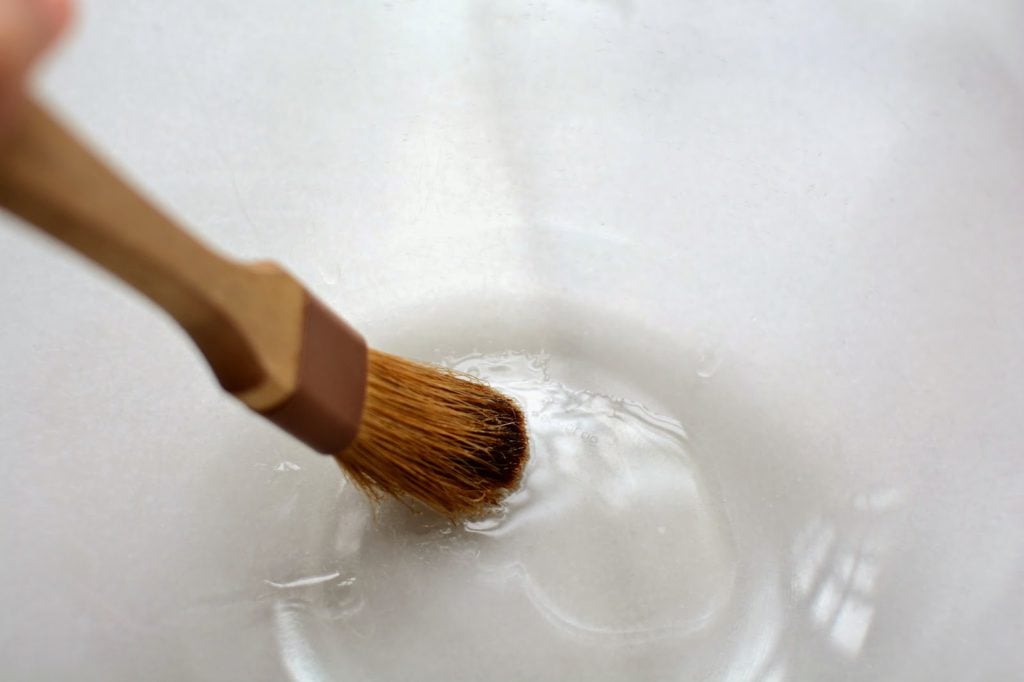 Lightly oil a large mixing bowl.
Cover with a cloth and allow to rise for 1 hour and 30 minutes.
After rise time, remove dough from the bowl.
Cut dough in half.
Cut each half into quarters or 4 equal pieces.
Cut each quarter into thirds.
Shape each piece into a ball about the size of a golf ball.
Place on a parchment lined baking sheet.
Cover with plastic wrap and allow to rest for 30 minutes.
Now this rest time is very important. It allows the dough to relax which makes it a piece of cake to roll out.
While dough is resting, cut 24-25 squares of parchment. Approximately 3 x 4-inches.
Begin to heat water for steaming. I have an inexpensive bamboo steamer purchased at an Asian market. The cost was about $12. I have placed it on top of a large pot that is filled about 4-inches of water.
I really splurged and bought a double decker steamer so I can steam double the amount of buns.
Once the dough has rested for 30 minutes,
Roll dough into an oval shape.
Fold in half and place on a piece of parchment.
Place in steamer. Make sure the water is simmering and the steam has begun to rise throughout the steamer.
Place the lid on and steam for about 10 minutes.
The buns will be soft and tender.
Carefully remove buns from steamer and repeat with any extra dough.
Remember steam burns do please be careful.
That's it. Your buns are steamed!