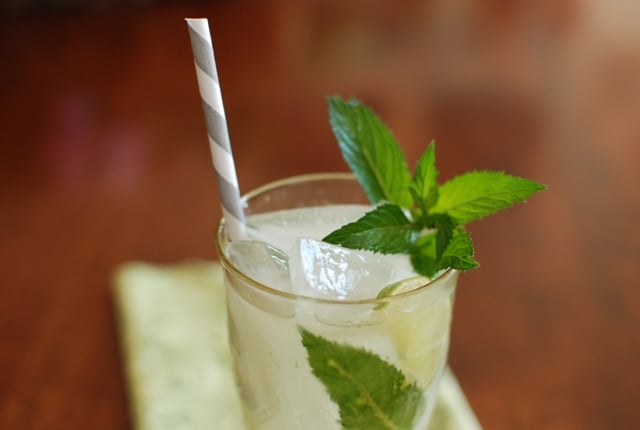 You will need a boat load of fresh ginger, sugar, water, limes and a bit of mint which is optional, but you really shouldn't omit it.
Peel the ginger. I just use a pairing knife and gently scrape the skin off.
Place the ginger into a medium size sauce pan.
Add 2 cups of water.
Place over medium-high heat and bring to a simmer.
Thanks, Ry, for being our beverage connoisseur.