Fresh peach ginger muffins with streusel topping is such a great way enjoy each season. Peach season is not over yet. I still have a good month to toss these lovelies into everything I eat.
These muffins are made moist with the addition of sour cream.
Nothing beats biting into a fresh peach and having the juices trickle over my wrist and down to my elbow.
Let's make peach ginger muffins:
Line muffin tin with paper or silicone liners. Give a spritz of non-stick spray, if desired.
Gather the following ingredients:
Peach Ginger Muffins
1 1/2 cups flour
1 1/2 teaspoons baking powder
1/2 teaspoon baking soda
1/2 teaspoon salt
1/3 cup crystalized ginger, roughly chopped
1/3 cup butter, softened
1/2 cup sugar
1 egg
3/4 cup creme fraiche or sour cream
1 cup fresh peaches, peeled and chopped
Streusel topping:
1/3 cup flour
1/4 cup sugar
1/2 teaspoon ground cinnamon
3 tablespoons butter, cold
2 tablespoons crystallized ginger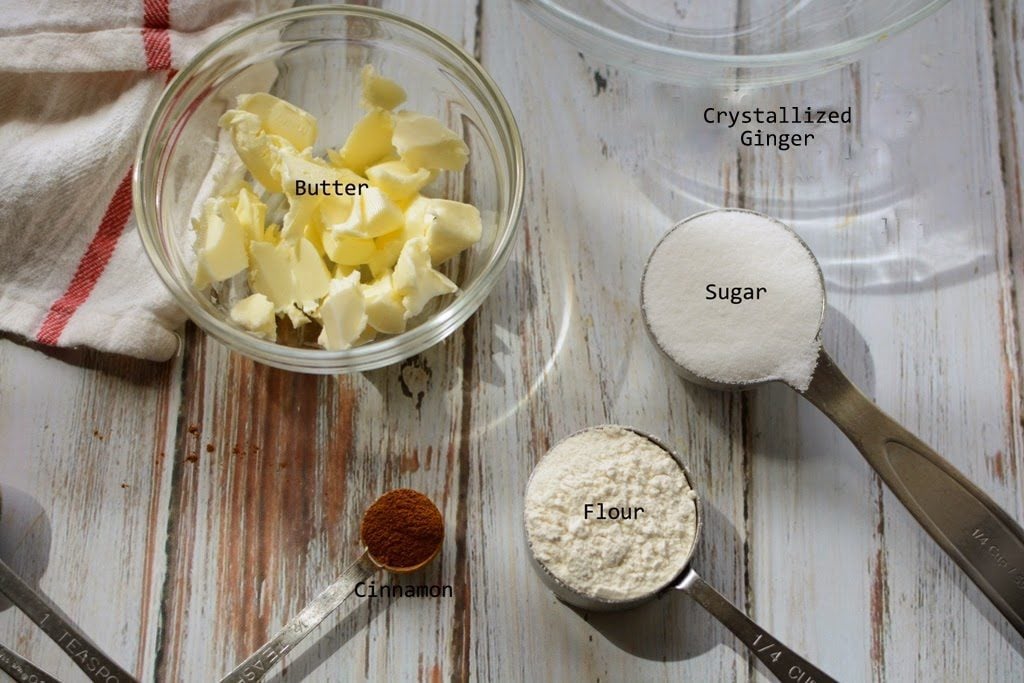 Streusel topping.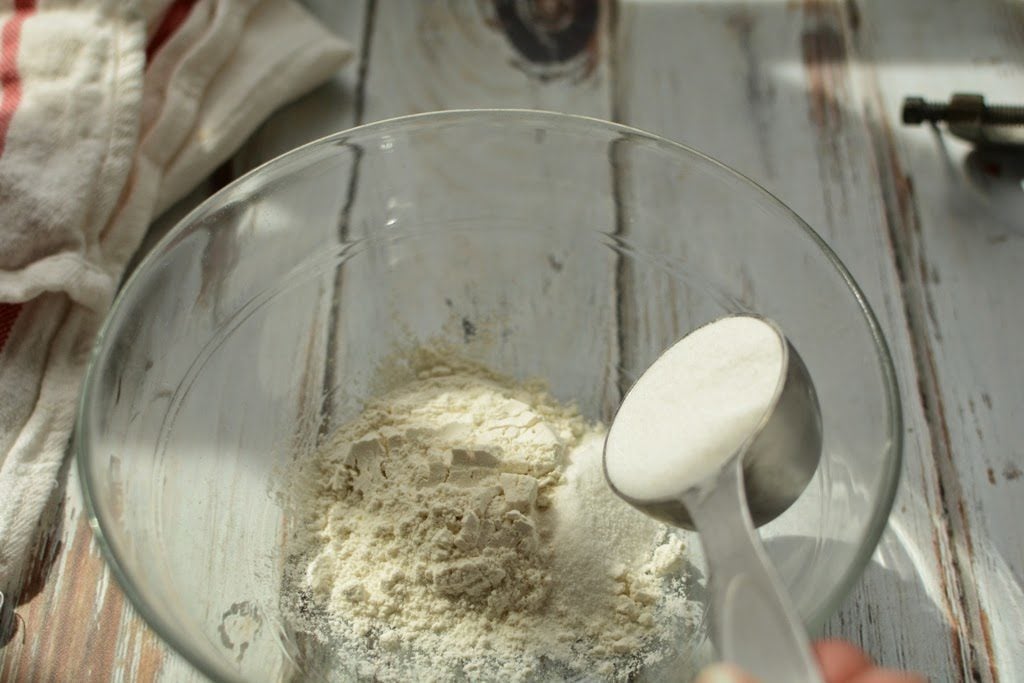 Begin with making the streusel topping. In a medium size bowl add 1/3 cup flour and 1/4 cup sugar.
Add1/2 teaspoon cinnamon. Stir together.
Add cold butter that has been cut into small chunks.
Mix in butter using your fingers or a pastry blender.
Add 2 tablespoons crystallized ginger bits
Stir. Set aside while preparing muffins.
In a mixing bowl add 1 1/2 cups flour.
add 1 1/2 teaspoons baking powder, 1/2 teaspoon baking soda and 1/2 teaspoons salt.
Whisk or sift together.
Coarsely chop 1/3 cup crystallized ginger.
Add to dry ingredients. Set aside.
Peel peaches.
Chop approximately 2 large peaches or 1 cup.
Set aside.
In a large mixing bowl, beat 1/2 cup sugar with 1/3 cup butter.
Mix until mixture is creamy.
Beat in 1 egg.
Mix in 3/4 cup creme fraiche or sour cream.
Stir in dry ingredients. Just until flour mixture is barely mixed in.
Do not over mix.
Gently stir in chopped peaches.
Spoon in approximately 1/4 cup batter into prepared cups. I like using an ice cream scoop. Paper baking cups can be used or grease muffin tins before adding batter.
Sprinkle with reserved streusel topping.
Place in a preheated 375 degree Fahrenheit oven. Bake for 20-25 minutes or until center springs back when pressed.
Remove from oven. Cool.
However, I found that letting the muffins cool in the silicone cups make to bottoms soggy. Once the muffins have cooled enough to handle, the cups just slip right off. The streusel started to fall off a bit and was kind of messy while trying to remove the cups.
For muffins, I prefer buttering the tins because I like the muffin to be have a bit of a crust around the edges. Paper work great for easy clean up but have of the muffin can stick to the pape
I ate two muffins hot from the oven while wishing I had a scoop of peach ice cream on the side.
Pretty darn peachy.
Here's another recipe to try:
Apple Pecan Bircher Muesli or Soaked Oats