Ginger Cookies smashed between tangy lemon curd ice cream. The combination makes a refreshing Lemon Curd Ginger Ice Cream Sandwiches.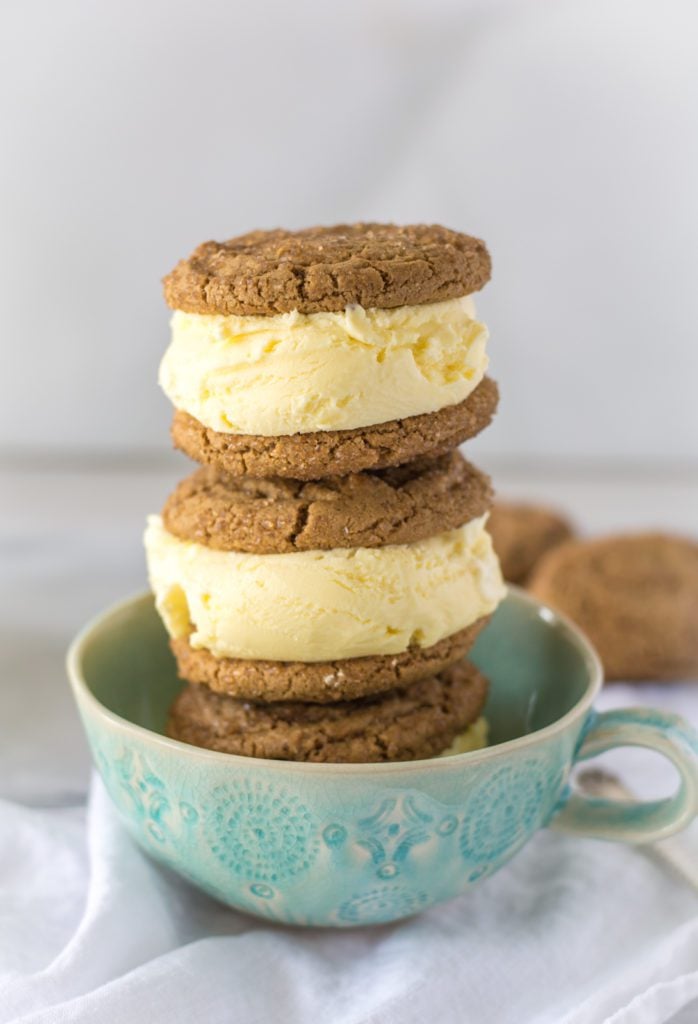 One of my most popular recipes searched for on Simply So Good is my Lemon Curd Ice Cream It is such a refreshing summer ice cream I decided a scoop between my Soft Ginger Cookies. This created an tangy lemon curd ginger ice cream sandwiches.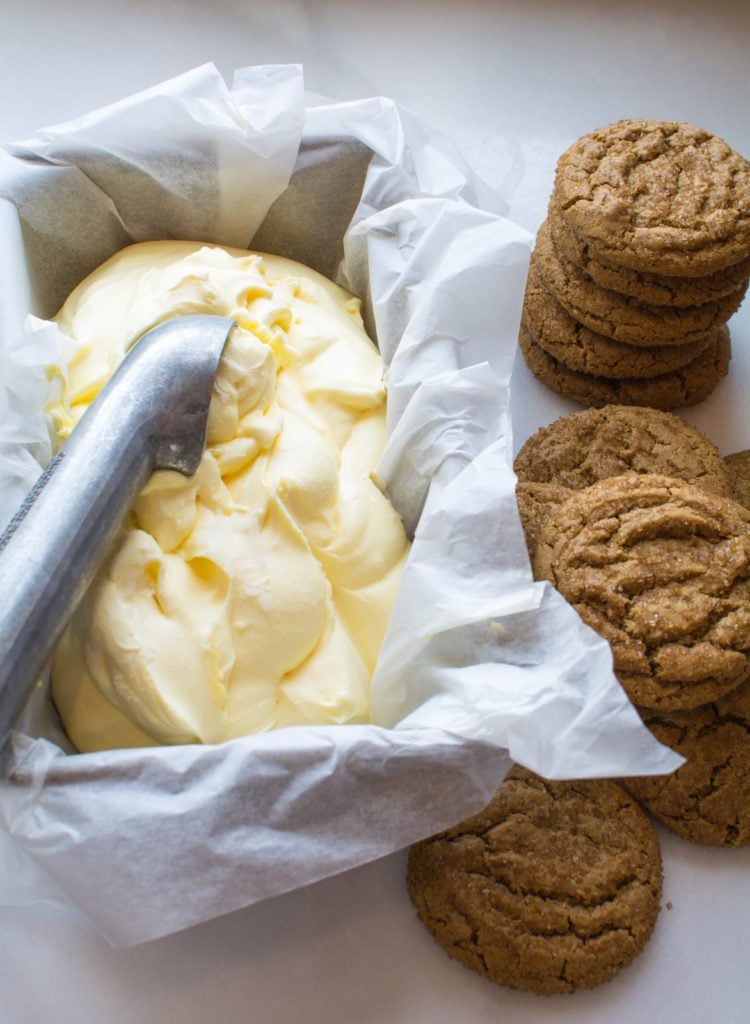 To make the Lemon Curd Ice Cream Sandwiches you will need:
Click on the links for the step-by-step instructions or print the recipes that are below.
I baked the soft ginger cookies last week and stored them in the freezer. The ice cream was made 2 days in advance and placed in the freezer as well. After the prep of the ice cream and cookies, making the sandwiches shouldn't take longer than 10 minutes.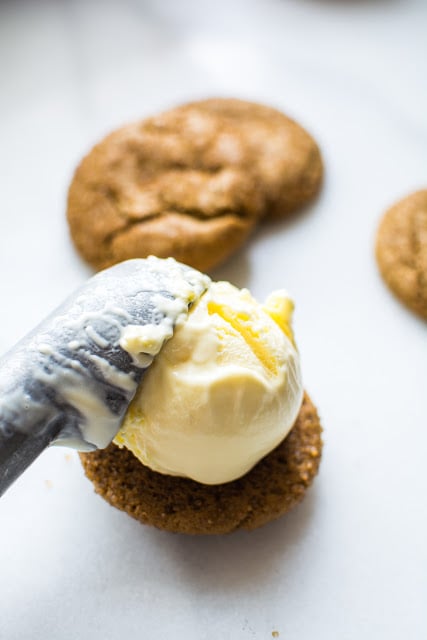 I let the ice cream soften just a bit before scooping onto the bottom of the ginger cookie.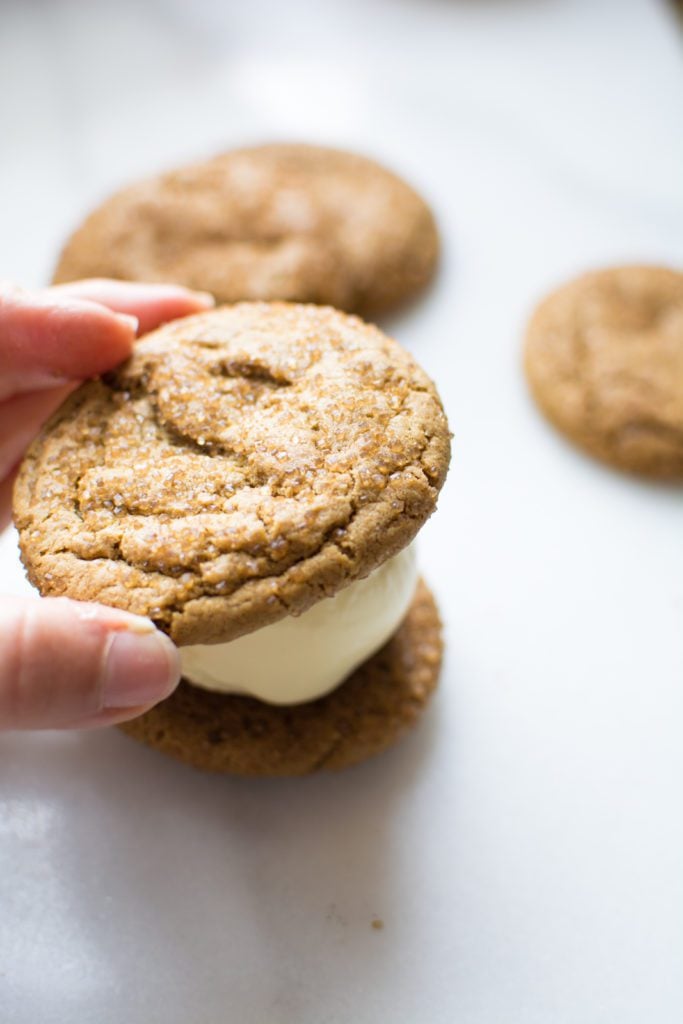 Top ice cream with another ginger cookie.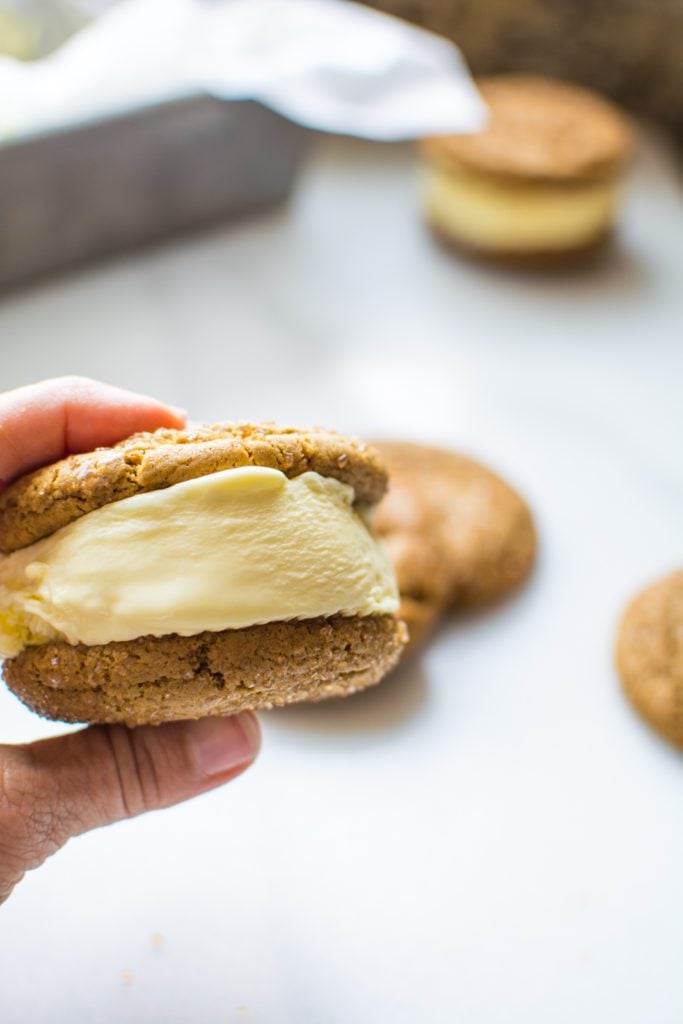 That's it! Bright lemony ice cream stuffed between soft ginger cookies. Citrus and ginger are such a great pair. Wrap cookies individually or place in an air tight container and freeze until ready to eat.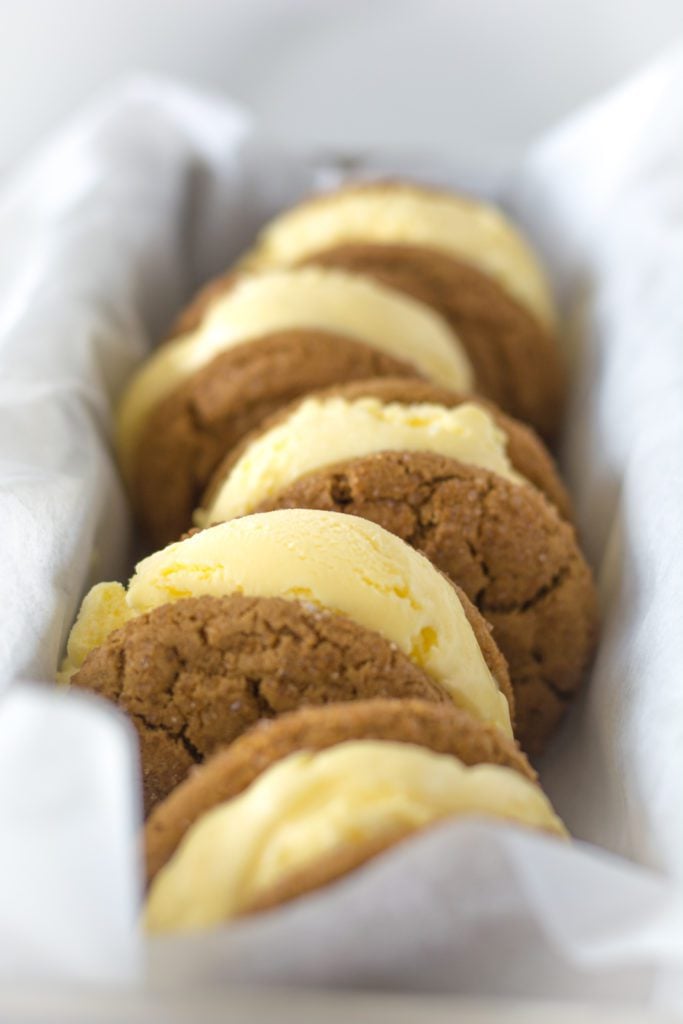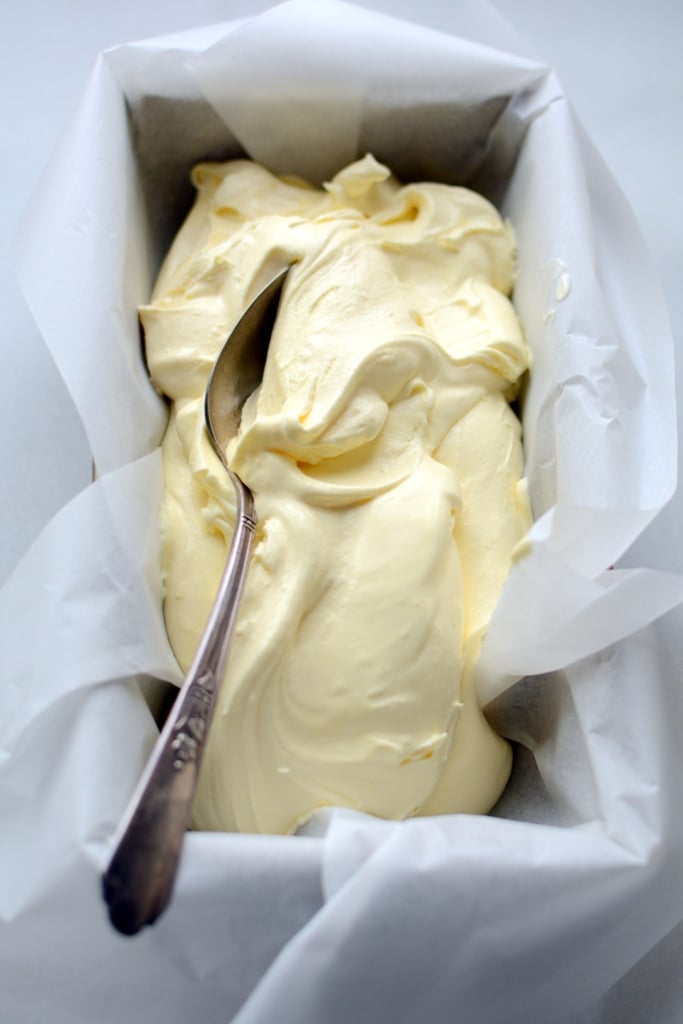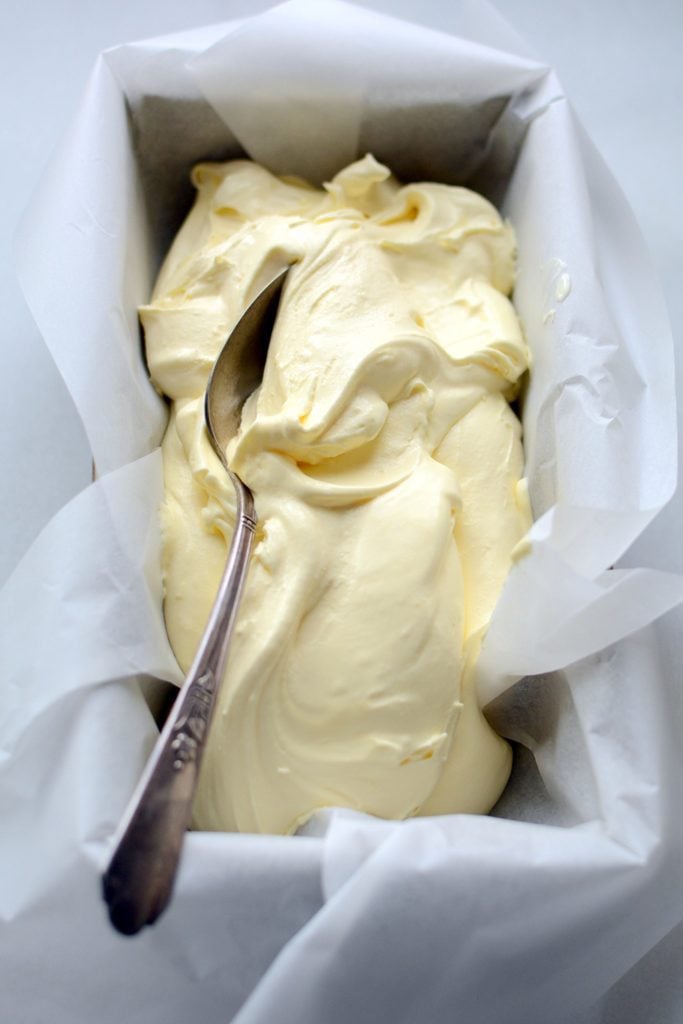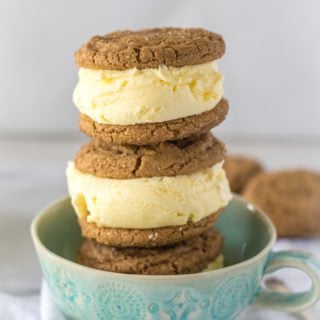 Lemon Curd Ice Cream
Ingredients
1 3/4

cup

cream

3/4

cup

2% milk

3/4

cup

sugar

1/4

teaspoon

salt

5

egg yolks

1

cup

lemon curd

store-bought may be used, but if I were you I'd try the recipe link and make your own
Instructions
To make ice cream, in a medium size saucepan add cream, milk, 1/2 cup of the sugar and salt. Heat over medium/low heat until steaming. Whisk egg yolks and slowly add the remaining 1/4 cup sugar. When the cream mixture is hot and steaming, slowly pour a small amount of the hot cream mixture into the egg yolk mixture stirring constantly. Continue to add at least 1/2 of the hot cream mixture. Slowly pour the egg/cream mixture back into the pan and cook over low heat until the mixture coats the back of a spoon. Stirring constantly with a wooden spoon. Remove from heat and pour into a bowl. Cover and chill completely about 2 hours or over night.When ready to freeze, pour the ice cream custard into a ice cream maker and freeze according to manufacturers directions. Add lemon curd the last 5 - 10 minutes of mixing. Makes about a 1 1/2 to 2 pints of ice cream.
Nutrition Facts
Lemon Curd Ice Cream
Amount Per Serving (6 g)
Calories 359
Calories from Fat 219
% Daily Value*
Fat 24.3g37%
Cholesterol 324mg108%
Sodium 274mg11%
Potassium 0mg0%
Carbohydrates 39.9g13%
Protein 6.5g13%
Vitamin A 0IU0%
Vitamin C 0mg0%
Calcium 0mg0%
Iron 0mg0%
* Percent Daily Values are based on a 2000 calorie diet.
Happy Summer.