Thick and chewy would best describe these Ginger Cookies. The aroma in my home as they bake is spicy and mouthwatering.
I'm pretty certain that this is Matthew's favorite cookie. I knew I could get Anne Marie to girls camp, if I promised to make Ginger Cookies.
This post is for Matthew and Anne Marie. Two of the most unique people I know. That's why I love them so much. Check out Anne Marie's blog it is amazing.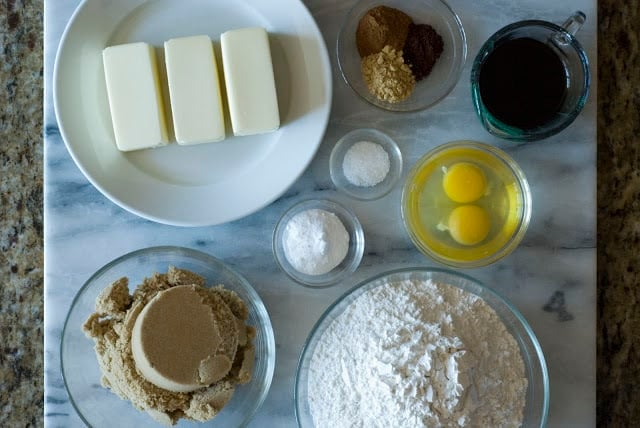 This is such a simple recipe. You will have them whipped up in no time.
Ingredients: Butter, brown sugar, eggs, molasses, all-purpose flour, salt, baking soda, cinnamon, ground ginger and ground cloves.
Add the softened butter to the bowl of an electric mixer.
Add the packed brown sugar.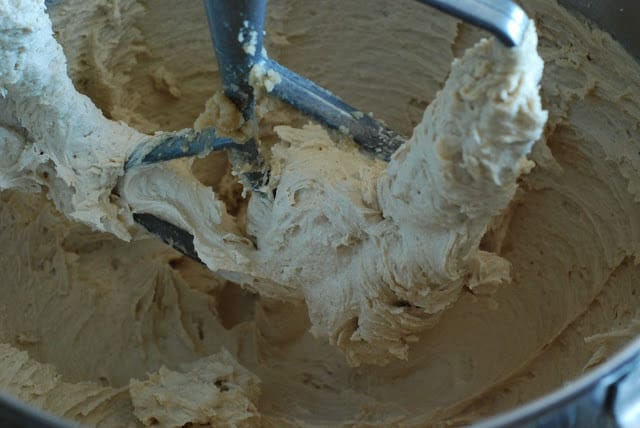 Beat until creamy.
Mix in the two eggs.
Scrape down the sides of the bowl.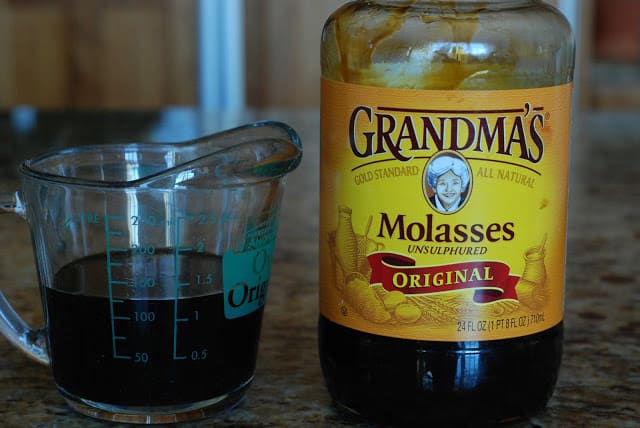 Here is a picture of some molasses that gives ginger cookies and gingerbread their distinct flavor.
Add the molasses.
Blend thoroughly.
To the flour, add the baking soda…
…the salt…
and the spices (cinnamon, ground ginger & ground cloves). Sift together. I just use a wire whisk to blend. I don't have a picture…I think I inadvertently deleted it????
Add the flour/spice mixture.
I use an ice cream scoop that holds 2 tablespoons of dough to shape my cookies. It's makes life so simple, but if you don't have a scoop, just roll the dough into balls a bit larger than a walnut.
I can fit one dozen cookies per baking sheet. As always, I line my baking sheets with parchment.
After the balls are formed roll each ball of dough into sugar. You will need about 1/4 cup of granulated sugar.
Place them on the baking sheet and place in a preheated 375 degree oven for 10-12 minutes. The cookies are done with they have cracked on top, flattened out and have started to brown around the edges.
Remove from the oven.
Transfer the hot cookies to a wire rack to cool.
Don't let them all cool. I'd eat at least one hot…maybe two.
Soft Ginger Cookies
1 ½ cups butter, softened to room temperature
2 cups brown sugar, packed
2 eggs
½ cup molasses
4 ¾ cup all-purpose flour
4 teaspoons baking soda
½ teaspoon salt
1 teaspoon ground cloves
2 teaspoons cinnamon
2 teaspoons ground ginger
¼ cup sugar (to roll cookies in)
Preheat oven to 375 degrees. In a large bowl cream butter and brown sugar. Add eggs and molasses, mix thoroughly. Sift together the flour, baking soda, salt, cloves, cinnamon and ginger. Add the dry ingredients to the butter mixture. Roll dough into balls the size of a large walnut or use an ice cream scoop that holds 2 tablespoons of dough. Roll each ball into the sugar and place on a cookies sheet lined with parchment paper. Place in oven and bake for 10-12 minutes. Remove from oven and transfer to a cooling rack to cool. Makes 3 dozen cookies
I love how ground cloves make my tongue feel a little numb.