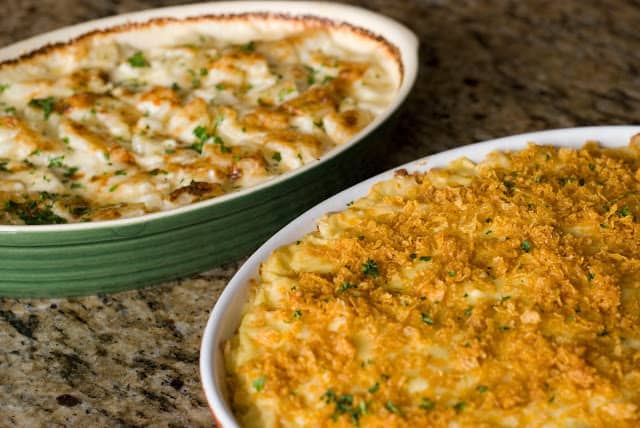 This is a potato "throwdown". The potato casserole, also known as "Funeral Potatoes" against the French classic Potato Gratin.
Repeat after me…"I will choose NOT to be offended by anything Janet says regarding food or restaurants. I realize that food is subjective and whatever is on her blog is only her opinion (even though she is completely right).
Before I begin we need to clarify a few things. I'm a food snob! No other way to describe me. I love good food. I am not fond of the classic "funeral potato" dish. I try very hard not to use "cream of anything" in my recipes. I try to create healthy food using fresh ingredients. I don't like prepackaged foods. I like cooking fresh. I also like strong bold flavors.
For some reason in my community/culture, this potato casserole is served at a dinner following funeral services. That is how it became known as "funeral potatoes". This is also why I subtitled by blog, "Creating food in the kitchen that goes beyond funeral potatoes". There is food beyond this potato casserole! That is why I have decided to do a "throwdown" with two potato recipes. I'll let you prepare both dishes, as I have done, then you can decide yourselves.
Let the challenge begin.