I had three objectives in mind when planning this trip. 1) To spend time with my son, wife and their kitty, 2) I wanted to do some amazing trail runs and 3) EAT!!!
I accomplished all three.
We went to an amazing Vietnamese restaurant located in the International district in Seattle. The menu was so extensive. I could decide what to order. A fresh pineapple salad caught my eye. I had a choice of prawns, chicken or grilled Tofu on my salad. I asked for the salad sans protein. I just wanted something crisp, fresh and healthy. You know you have ordered something fabulous when the people at the neighboring table begin to drool.
I'm not sure when I'll get back to Seattle (I'm thinking summer for more trail runs) and I know I'm going to crave that salad. So I set out to recreate this light and fresh salad.
You're going to love it!
Let's start by pickling the jicama and carrots. This is a quick pickle because I just want to barely perk up the veggies and I don't want them to soften up.
In a small bowl, mix 1/2 cup water and 1/2 cup rice vinegar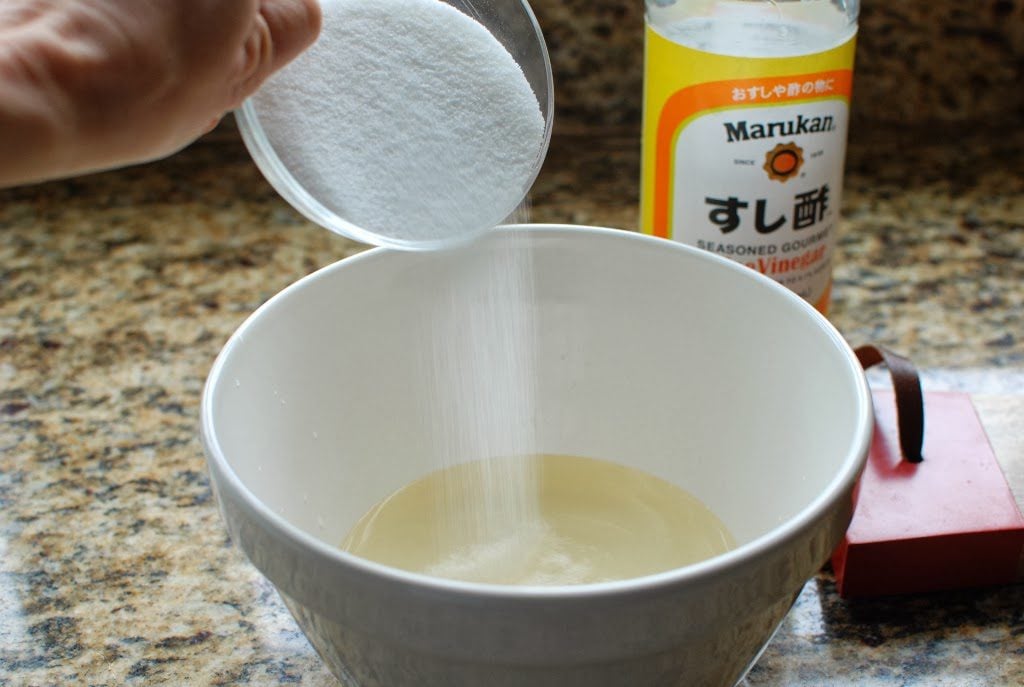 Add 1/2 cup sugar
1 teaspoon kosher salt
Stir to dissolve the sugar. Set aside.
Prepare jicama by peeling the outer skin and cutting the ends off.
Slice the jicama into thin slices.
Cut into match stick size pieces.
Place in a large mixing bowl.
Peel and slice carrots in the same manor.
Add to the jicama.
Pour pickling marinade over the jicama and carrots.
Give them a toss to coat completely in the vinegar mix.
Set aside to "pickle" for 15-20 minutes.
Meanwhile, prepare the garnishes. Peel and slice a whole shallot.
Add two tablespoons oil into a pan and heat until until a shallot begins to sizzle when added to the oil.
Add the shallots to the hot oil.
Carefully brown and crisp the shallots without burning them.
Remove from heat and place on an absorbent paper towel. Set aside.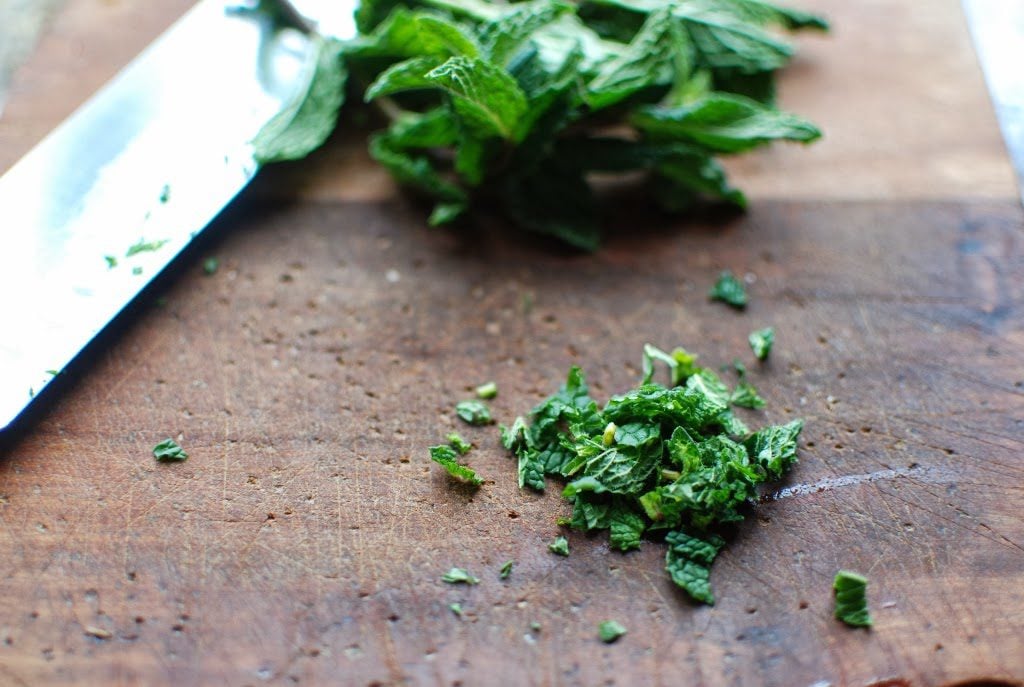 Chop the Thai basil and/or mint. I could NOT find Thai basil anywhere! Search for it because the flavor is amazing in this salad. Mint is a good substitute. Set aside.
Note to self: Plant plenty of Thai basil this summer.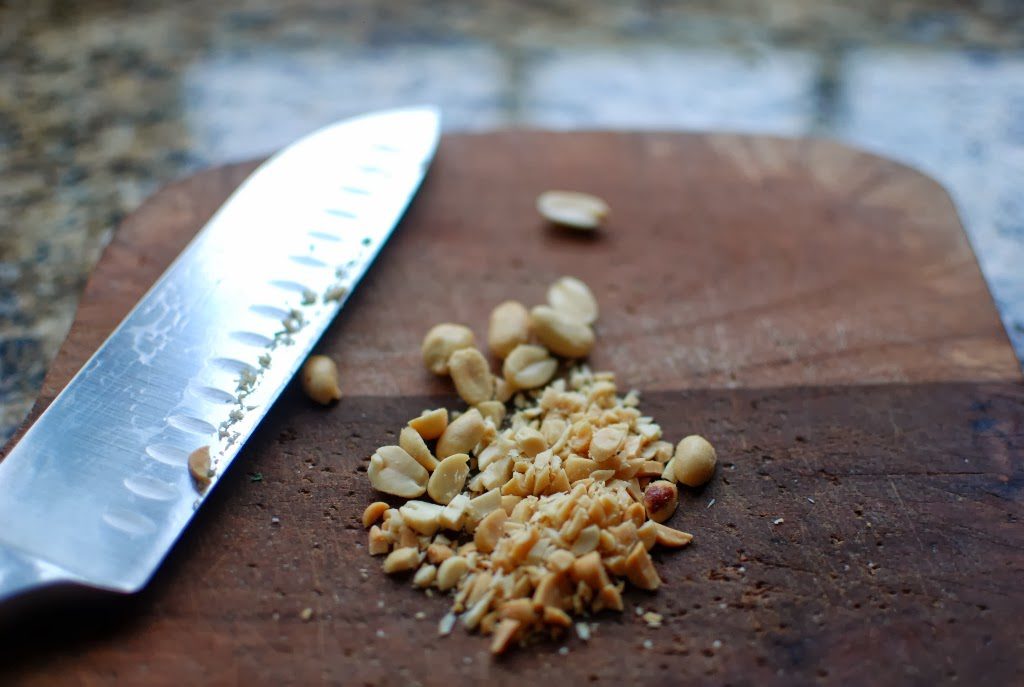 Finely chop the peanuts. Set aside.
For the dressing: Zest one lime.
Juice 2 limes or enough to make 1/4 cup fresh lime juice.
Add a small bowl with the lime zest.
Grate 1 teaspoons fresh ginger.
Ahhh, stop and smell the ginger.
Add 1 tablespoon honey. I use local raw/organic…it's the best.
Toss in a healthy pinch of salt. Whisk together until the honey is dissolved. Set aside.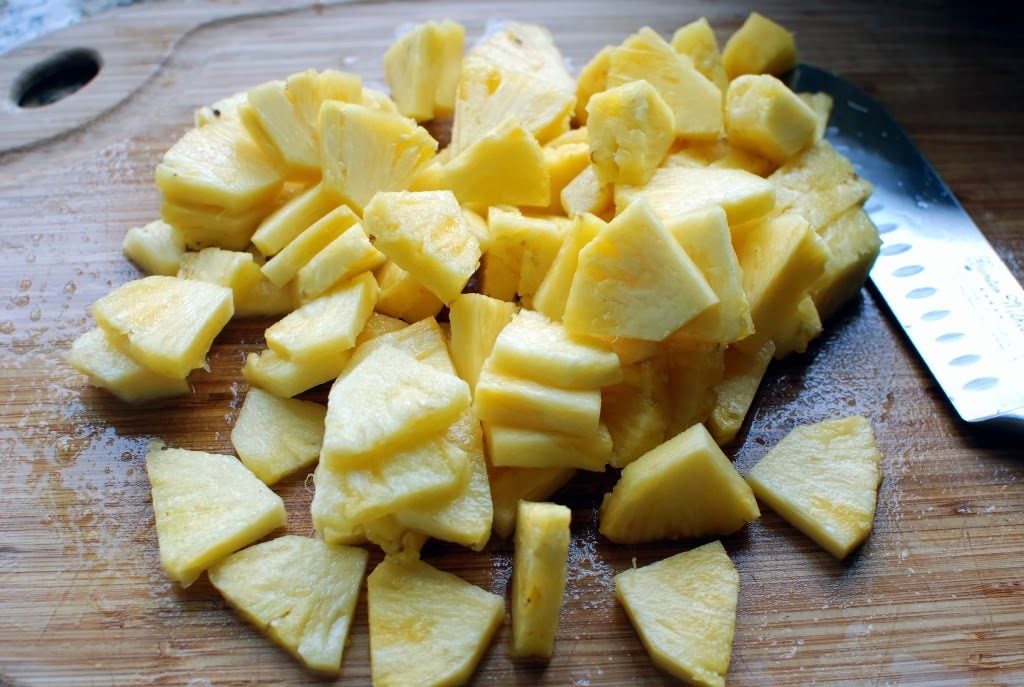 Peel and chop the pineapple. Follow link on how to cut a pineapple
Add to the pickling veggies. Mix together.
Then drain off the picking vinegar mixture.
Return the mixture to the large mixing bowl.
Pour the lime dressing over and mix well.
Garnish with chopped Thai basil/mint.
Chopped peanuts
And crispy shallots.
Brace yourself for amazing.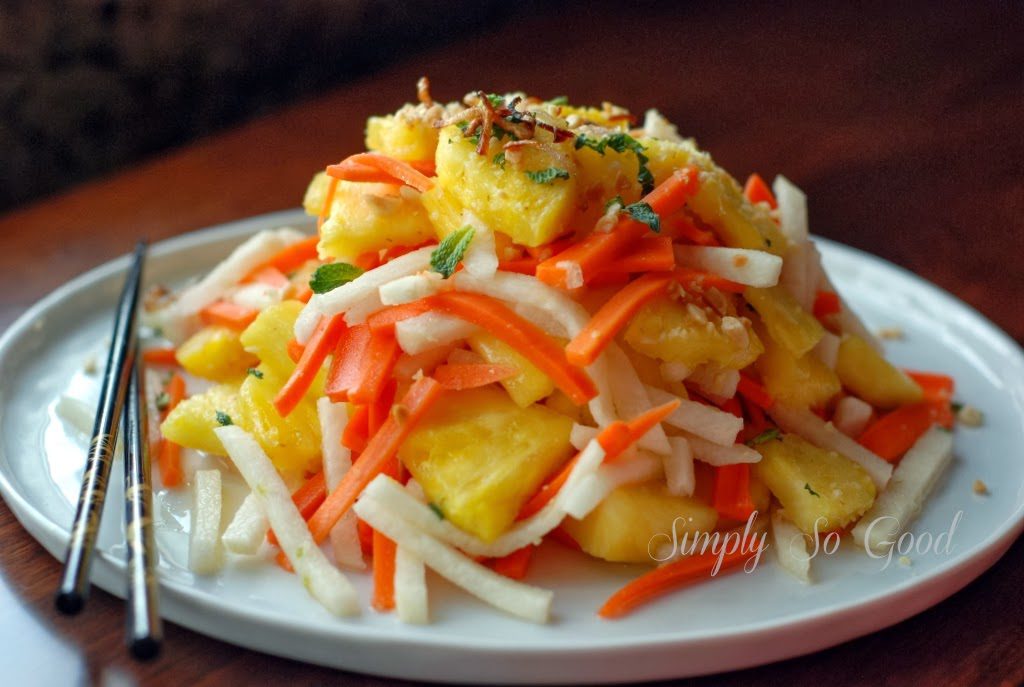 Fresh and crisp in every bite.