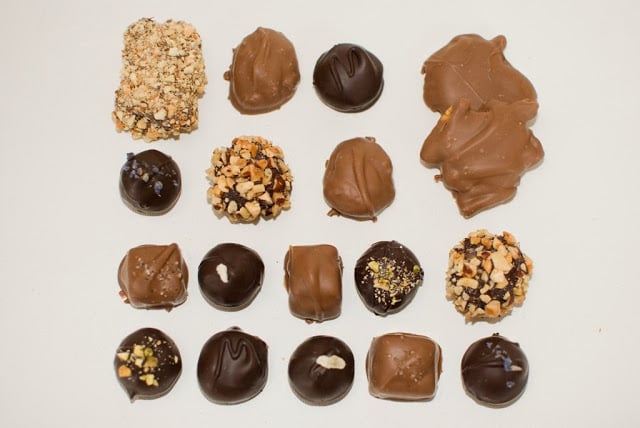 Tis the season!
This is my week long chocolate dipping marathon. I am literally up to my elbows in heavenly chocolate.
Give me a couple of days and I'll be ready for my annual Janet's Chocolate Giveaway.
You won't want to miss this. My chocolates are made with local organic cream and my homemade cultured butter. I order Pecans for Sunnyland Farms in Georgia for the Caramel Pecan Turtles.
Yum!
Enjoy Cyber Monday.
I've got to go…dang…I have chocolate on the keyboard.
…licking chocolate off the keyboard.