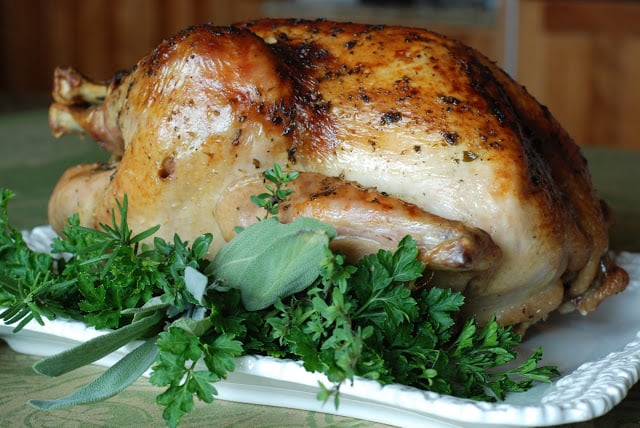 It's time to start planning your menu for Thanksgiving.
Last year I posted some of my favorite Thanksgiving recipes.
I thought it would be a good idea to re-post my favorite tried and true Thanksgiving fixin's.
This recipe for Roasted Turkey with Apple Cider Gravy is amazing.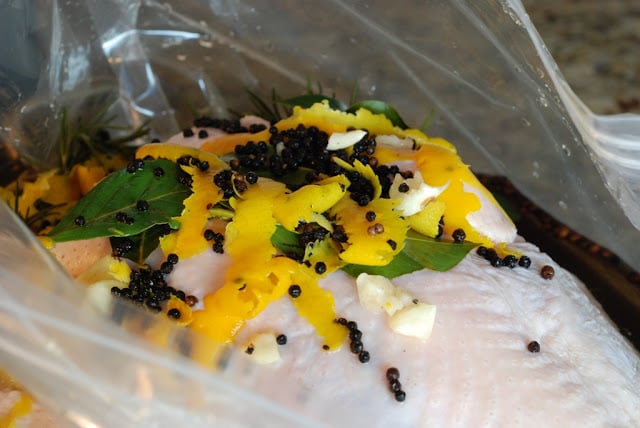 I love the flavor of a turkey that has soaked in a brine then roasted. Turkey Brine makes turkey moist and flavorful. If you have never brined a turkey, you are missing out.
Crescent Dinner Rolls are made with a refrigerated dough. It's nice to have the dough made in advance. The morning of Thanksgiving you can just simply roll out the rolls and let them rise.
You can't have rolls without Raspberry Honey Butter
My father always says that he loves two kinds of pie…hot and cold apple. I agree. This Sour Cream Apple Pie melts in your mouth.
Oh Baby! You know about my love for cranberries. Cranberry Peach Pie is fabulous with a scoop of vanilla ice cream.
I hope you can add some of my family favorites to your Thanksgiving table.
I will be posting more dishes that I plan on making for my Thanksgiving feast. I hope you have a happy Thanksgiving.