Several years ago my oldest daughter was studying in Paris. I went to visit her for a rainy week in November. While she was attending the class I wandered around Le Marais. I strolled in and out of every Patisserie on my route. I was particularly drawn to a tender brioche studded with semi-sweet chocolate flakes. It was golden with a buttery flavor and a soft texture. I was in love.
During the months that my daughter was there, she was in search of an authentic French Boulangerie and Patisserie cookbook that was written in English. Thank goodness she finally had success. This recipe has been adapted from that cookbook written by Linda Dannenberg with recipes from thirteen outstanding French bakeries.
As i have studied and experimented on several brioche dough recipes I have found that the slow overnight rise required in this recipe is necessary. Jacques Pepin stated that the finest brioche requires lots of kneading and several periods of long, slow rising at low temperatures, in order to develop the gluten and to absorb a large amount of butter. This particular recipe requires a few rising periods. The results are so worth the extra time.
Butter a large mixing bowl. Set aside.
Sprinkle 2 teaspoons yeast over 2 tablespoons warm water. Stir. Let stand for 5-10 minutes.
In a small mixing bowl, add softened butter and sugar.
Mix until mixture is smooth and pale yellow. Set aside.
In a large mixing bowl add flour and salt.
Heat milk to lukewarm. Add 1 teaspoon vanilla to warm milk.
With the mixer running slowly add milk mixture.
Add dissolved yeast.
Add 2 eggs.
The dough will be very stiff.
You will notice that I'm using a paddle attachment. You can use the dough attachment. It just takes a little longer to mix.
Add the butter/sugar mixture 2 tablespoons at a time. Beating well after each addition.
After the butter has been mixed in, allow the mixer to run for 3-5 minutes to create a smooth dough.
Place the dough in the buttered bowl.
Cover and allow to rise at room temperature for 1 3/4 hours. After this rise time, punch down the dough and reshape into a smooth ball. Cover with plastic wrap and place in the refrigerator overnight.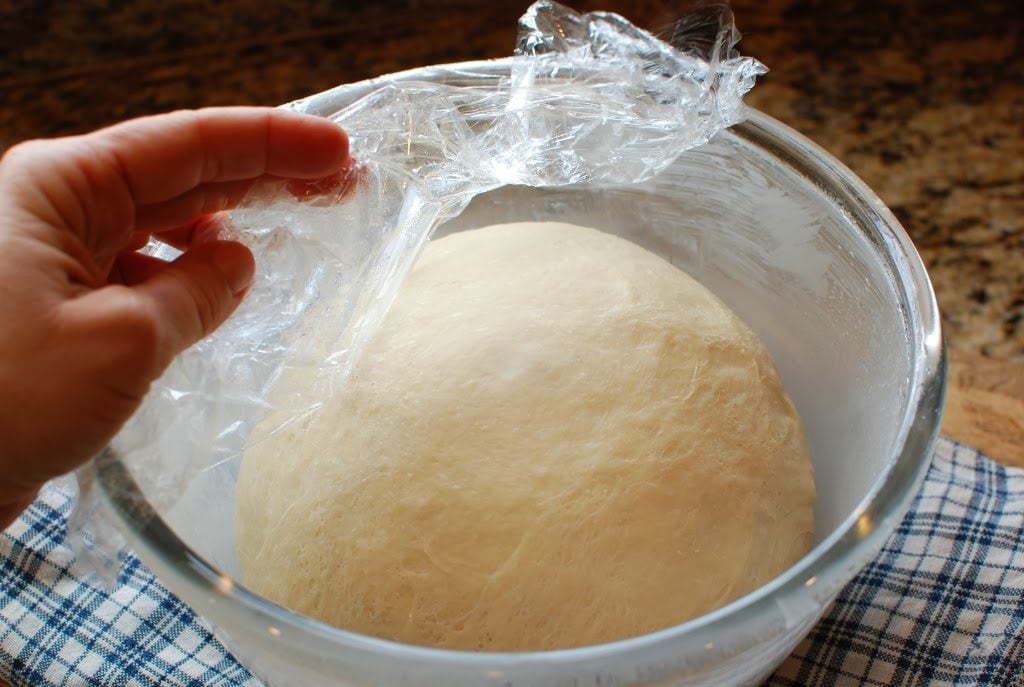 The next day, remove the dough from the refrigerator and let stand in the bowl at room temperature for 1 hour.
Meanwhile, butter two 8 x 4-inch/20 x 10 cm loaf pans.
Set aside.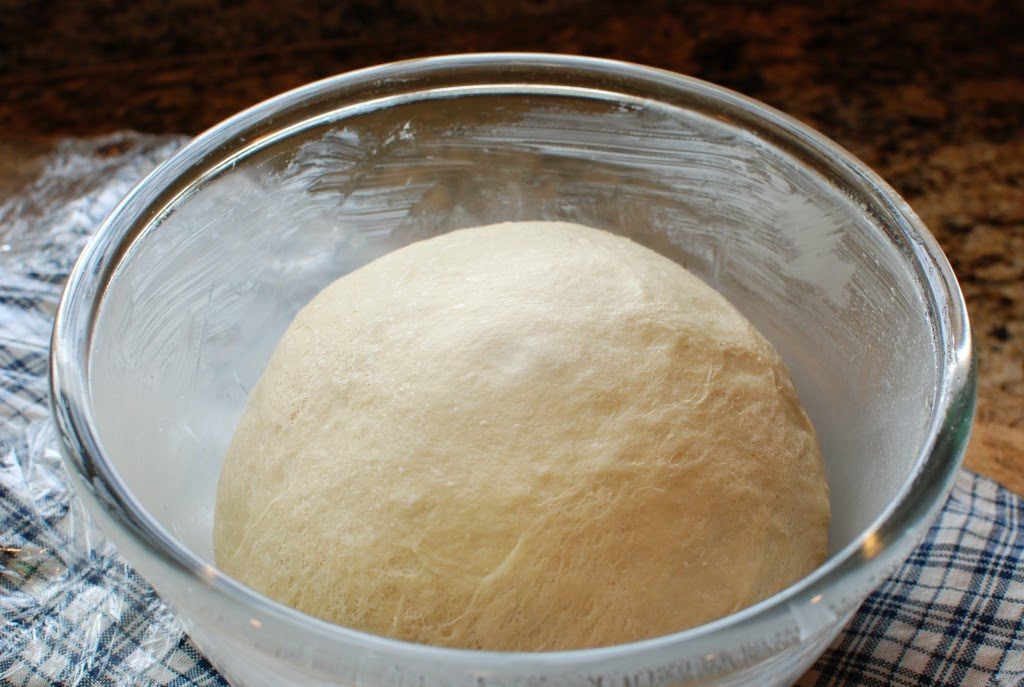 One the dough has sat at room temperature divide the dough into 4 equal portions and form each into a ball slightly smaller than a 4-inch/10 cm wide.
Smooth out any air bubbles that may appear on the surface of the dough.
Place one ball at each end of the pan.
Cover and let rise to the rim of the pan.
The dough will expand to fill the pan, creating a "2-humped" loaf with a seam in the middle.
Beat one egg.
Carefully brush the tops of the dough.
Place in a preheated 350 degree F/175 degree C oven.
Bake for 30-35 minutes or until golden.
Remove hot bread from pans and place on a cooling rack. Brush hot bread with butter.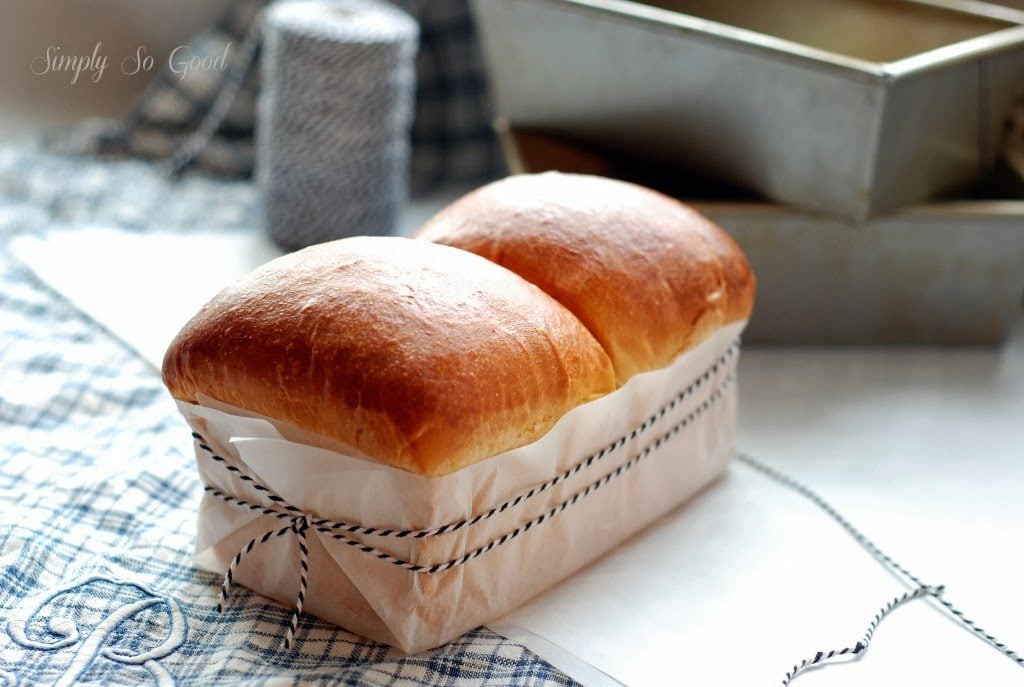 Makes two beautiful loaves of bread. One to eat and one to share…maybe share.
C'est magnifique.