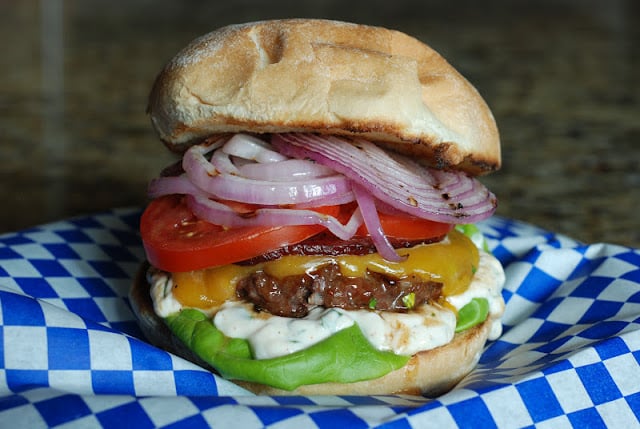 Here are some great suggestions for your July 4th barbecue.
. I'm going to be grilling up Jalapeno Cheddar Burgers from a previous post of mine. We haven't found a burger that compares to this yet.
The Brick Compressed Sandwich is great to throw in a cooler. It's doesn't matter if it get's and bit smashed, in fact it's better!
I plan on having this on hand in my refrigerator for holiday visitors. I'll make it a day in advance then I have an instant picnic sandwich or a quick lunch.
Old Fashioned Strawberry lemonade will really hit the spot on a hot day.
Our barbecue wouldn't be complete without homemade ice cream. This chocolate ice cream is The Best!
I hope you have a fabulous and safe Independence Day. Stay cool and eat well.