In honor of National Root Beer Float Day, August 6th…Who knew?
I had no idea that August 6th was National root beer float day. It would have been nice if I could have gotten this post up in time for everyone to enjoy a double root beer float on this national day. You don't have to have a national proclaimed day to enjoy a float made with creamy homemade root beer ice cream.
Homemade ice cream is so easy to make. I have no idea why I don't make it every day.
For this extra creamy ice cream you will need:
3/4 cup milk
1 3/4 cup heavy cream
1/2 cup sugar
5 large egg yolks
1/4 teaspoons salt
1 teaspoon vanilla
2 tablespoons root beer extract*
Put 5 egg yolks in a large mixing bowl.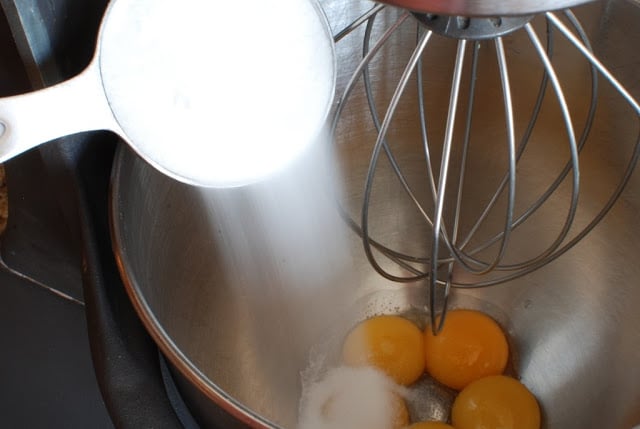 With the mixer running, slowly add the sugar to the egg yolks.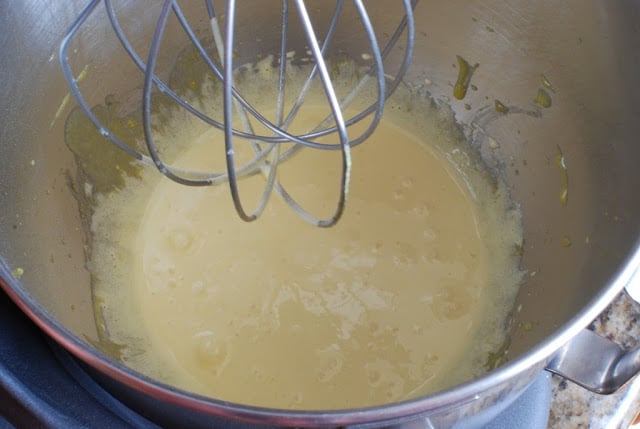 Beat until the eggs are light yellow and have thickened.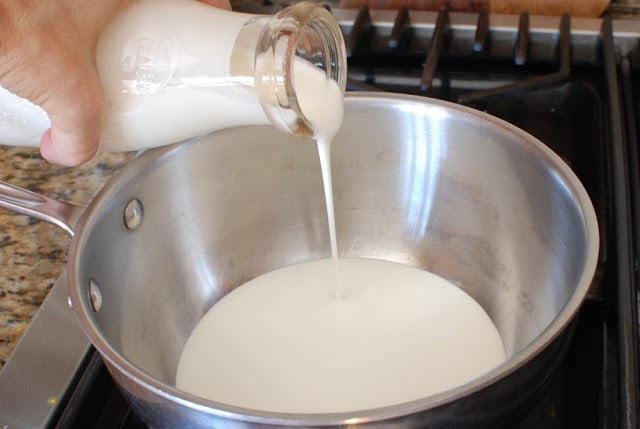 While the eggs are mixing, heat the cream in a medium size sauce pan over low heat.
Add milk.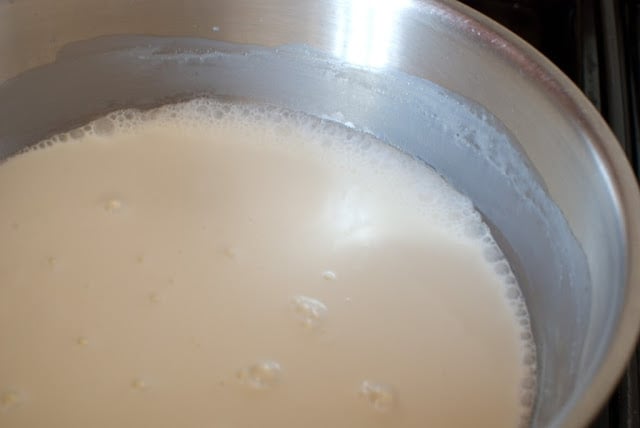 Cook until the milk just barely begins to simmer.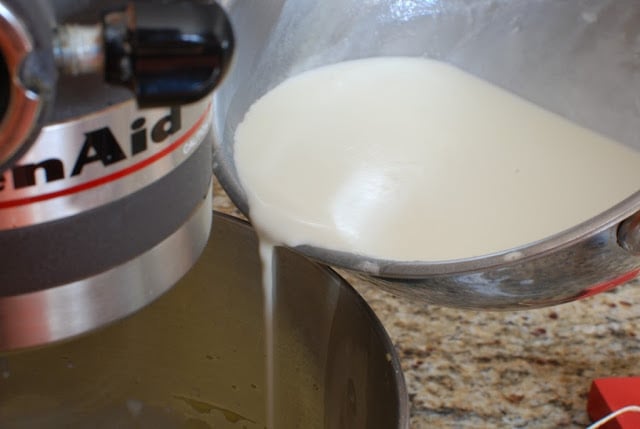 With the mixer running, slowly add the hot cream mixture to the egg mixture and mix.
Note: remember to add the hot mixture SLOWLY. If you pour it in all at once the eggs will cook and you will have scrambled eggs.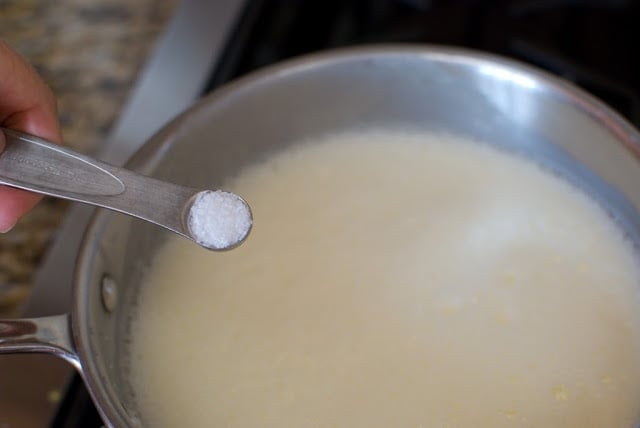 Pour the egg and cream mixture back into the saucepan. Add the salt.
Continue to cook over low heat, stirring constantly.
Cook until the mixture coats the back of a spoon.
Remove from the heat and add the vanilla.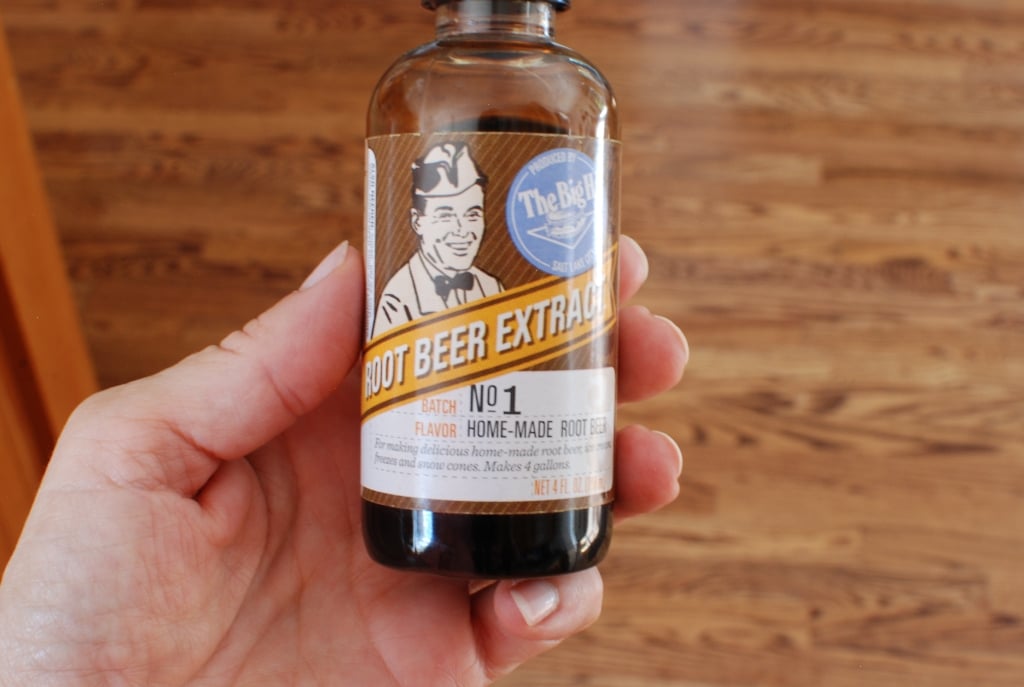 This is root beer extract. This is Hires root beer extract. It's fabulous. If you cannot find root beer extract just pour 12 ounces of flat root beer into a sauce pan and reduce until you have about 2 tablespoons of liquid.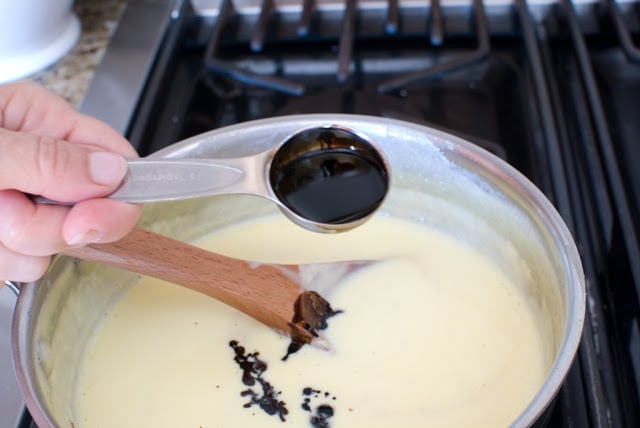 Add the root beer extract.
Stir well.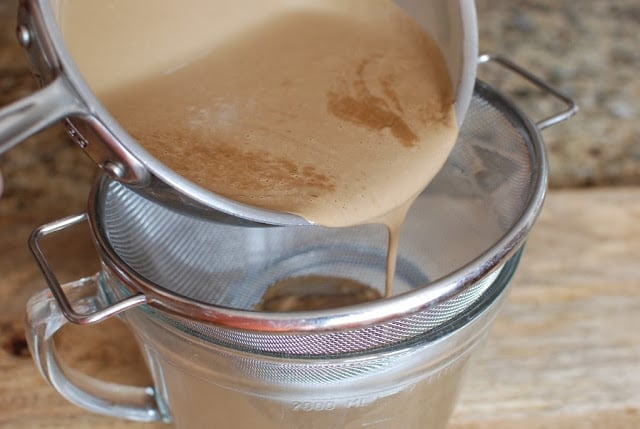 Pour the mixture through a wire strainer just to make sure the mixture is smooth and creamy with no cook egg bits.
Cover with plastic wrap and chill for at least 5 hours or more. I like overnight.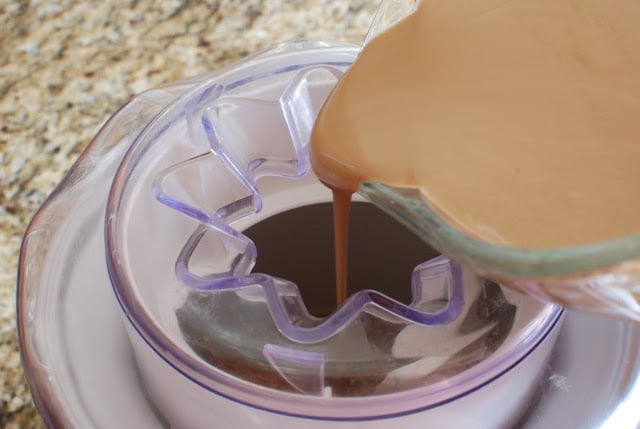 When ice cream base is well chilled pour into an ice cream maker.
Freeze according to the manufacturers directions.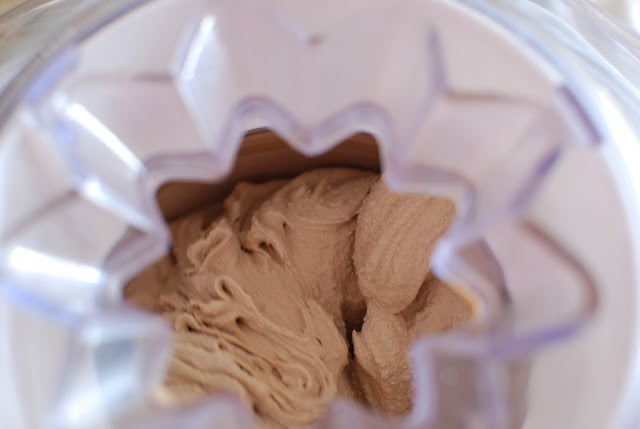 This should take 25-30 minutes.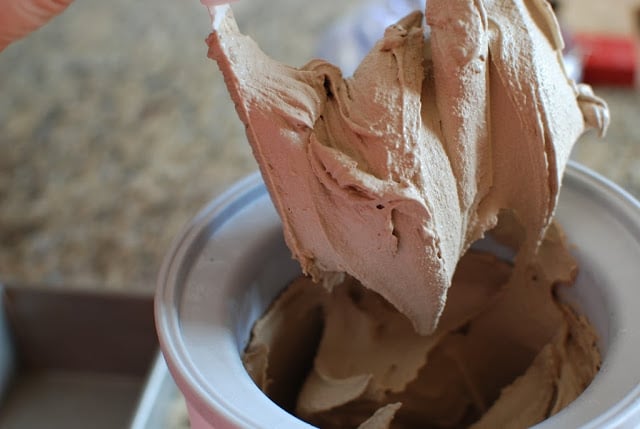 Only 25 minutes to heaven!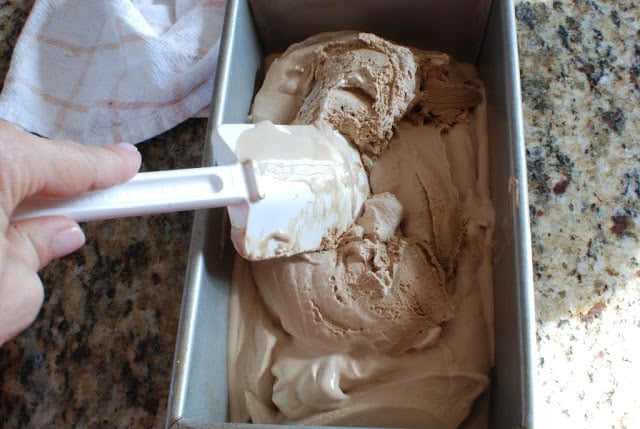 Transfer the ice cream to a container. Cover with plastic wrap and freeze until firm enough to scoop.
Scoop ice cream into a chilled glass then pour your favorite chilled root beer over the root beer ice cream.
Now you have a double root beer ice cream float.
After taking this photo, I gave the root beer float to my dad. He guzzled it down and asked why I used chocolate ice cream? Sigh…it's root beer ice cream, dad.
Root Beer Ice Cream
Everyone makes ice cream floats with vanilla ice cream. What about making your own root beer flavored ice cream?
Ingredients
3/4

cup

milk

1 3/4

cup

heavy cream

1/2

cup

sugar

5

large

egg yolks

1/4

teaspoons

salt

1

teaspoon

vanilla

2

tablespoons

root beer extract*
Instructions
In a medium size sauce pan, combine milk and cream. Bring to a low simmer. In a large mixing bowl beat egg yolks. Slowly add in sugar. Beat until mixture is light yellow and thick. Slowly pour hot milk mixture into the egg yolk mixture beating constantly. Return to pan; add salt and cook over low heat until the mixture coats the back of a spoons. Remove from heat. Add vanilla and root beer extract. Pour into a large bowl, cover with plastic wrap and refrigerate until completely cool. 2-4 hours. I prefer overnight. Makes 1 1/2 quarts.

Pour chilled mixture into an ice cream maker. Freeze according to manufacturers directions. Pour into a container and return to freezer. Freeze until firm.

For root beer floats: Scoop ice cream into tall glasses. Pour chilled root beer over ice cream. Serve immediately.
Recipe Notes
*If root beer extract is not available, reduce 12 oz root beer by simmering over low heat. Reduce liquid to 2 tablespoons.
Nutrition Facts
Root Beer Ice Cream
Amount Per Serving
Calories 222
Calories from Fat 162
% Daily Value*
Fat 18g28%
Cholesterol 151mg50%
Sodium 86mg4%
Potassium 64mg2%
Carbohydrates 12g4%
Protein 2g4%
Vitamin A 765IU15%
Vitamin C 0.2mg0%
Calcium 59mg6%
Iron 0.2mg1%
* Percent Daily Values are based on a 2000 calorie diet.