Cocoa vs Cacao. What is the difference and why does it matter?
The difference is in the processing. They start out at the same place, but the way they are processed can make a difference in the health benefits.
Raw cacao powder is made by cold-pressing unroasted cocoa beans. The process keeps the living enzymes in the cocoa and removes the fat (cacao butter). Cocoa
looks the same but it's not. Cocoa
powder is raw cacao that's been roasted at high temperatures.
Cacao powder
contains more fiber and calories than cocoa powder since more of the nutrients from the whole bean are still intact. Cacao is an excellent source of monounsaturated fats, cholesterol-free saturated fats, vitamins, minerals, fiber, natural carbohydrates, and protein that make it an excellent source of nutrients.
Cocoa powder is produced similarly to cacao except cocoa undergoes a higher temperature of heat during processing. Surprisingly, it still retains a large amount of antioxidants in the process and is still excellent for your heart, skin, blood pressure, and even your stress levels
And what about Dutch-processed?
Dutch-processed cocoa powder (dark cocoa) is cocoa powder that has been processed with an alkalized solution, making it less acidic and much richer in taste. Regular cocoa powder retains a more acidic nature and bitter taste, and is used in baking recipes with baking soda where Dutch-processed cocoa powder is not since it has already been alkalized. Generally speaking your should add a bit of baking powder to recipes that use dutch-processed. Like wise if you are using Dutch-processed to replace a recipe using regular cocoa powder, you will need to add some acid in the form of baking soda, if the recipe doesn't already call for it.
What do I use? All of the above! What should you use? Food is subjective so I can't say you have to use one particular brand. I can only share what cocoa powders or cacao that I love in my recipes.
As you can see from the photo above, all 4 cocoa powders (all from my kitchen) vary in color.
I can honestly say they are all my favorite but for different reasons.
Raw Cacao
: I use primarily cacao in smoothies, protein bars, granola, hot chocolate, I add a spoonful to my
Pero
(not a coffee drinker). Oh I should mention that I don't like super sweet hot chocolate. I generally add a heaping teaspoon to milk or almond milk with only a pinch of coconut sugar and that's it. I love dark chocolate so why add sugar?
Cocoa powder: I have picture above my three favorite cocoa powders and they make killer cakes, cookies and ice cream.
Guittard Dutch-processed is fabulous in all of my cake recipes. I love the dark chocolate flavor.
Scharffen Berger cocoa – Be still my heart! Have you every made a Scharffen Berger Brownie? Over. The. Top.
Valhrona cocoa – Just take a look at the color. Notice how dark and rich in color it is? Fabulous in brownies, cakes, cookies, ice cream (oh ya), Have you ever tried a Valhrona Chocolate Bouchon? Heaven…absolute heaven.
Need recipes? I've got you covered.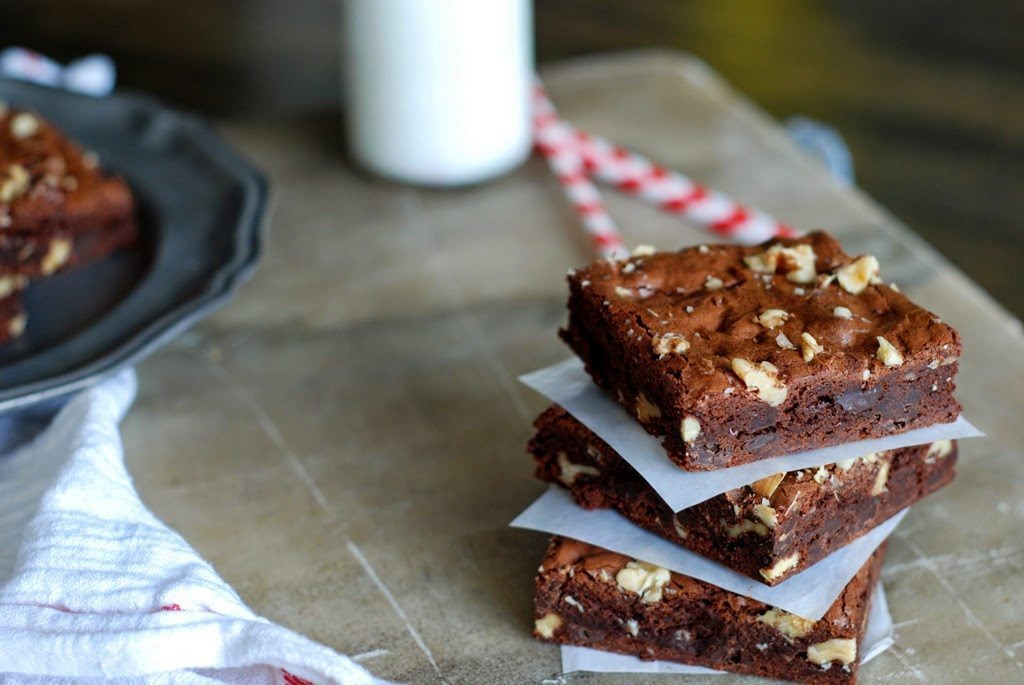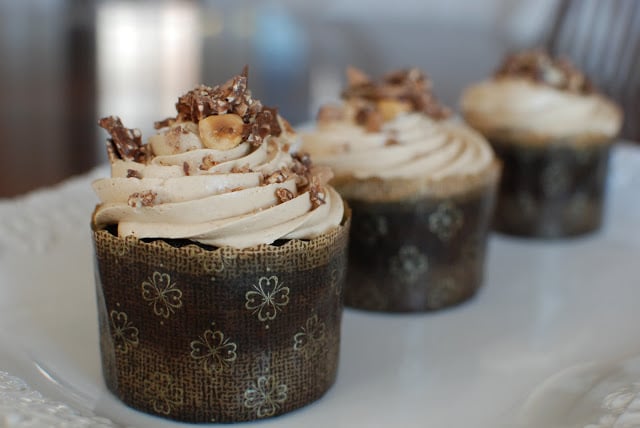 Chocolate Cakes with Hazelnut Buttercream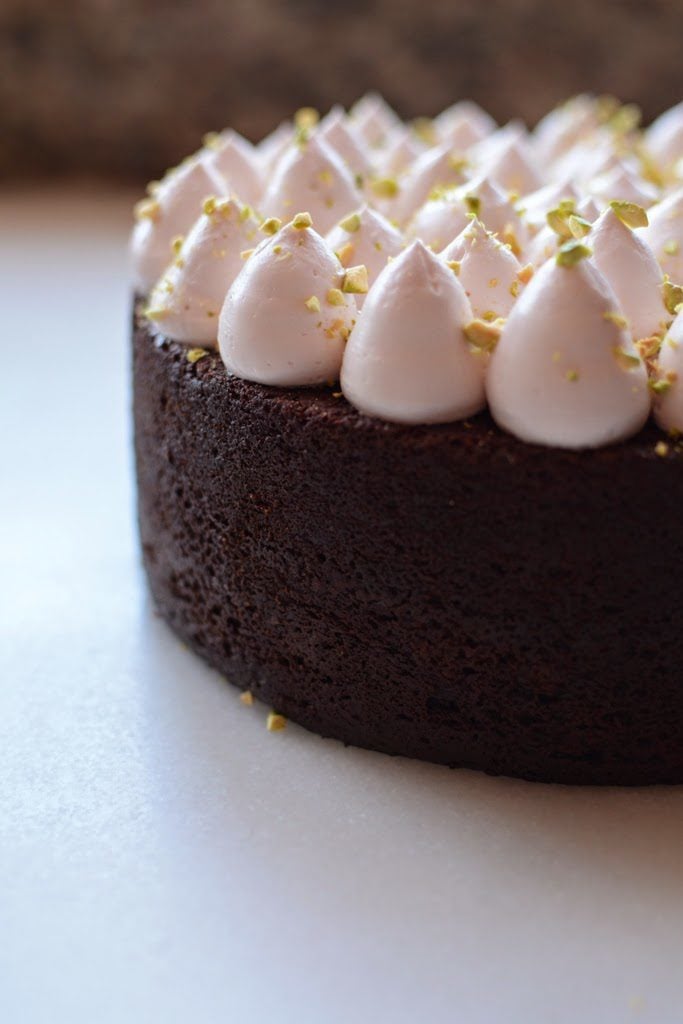 Chocolate Beetroot Cake with Cardamom Rose Buttercream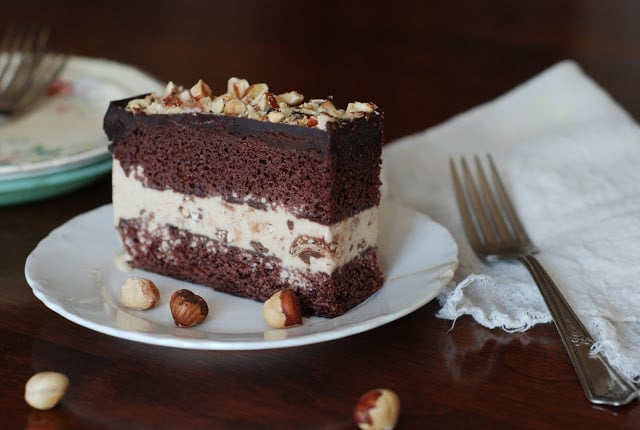 Chocolate Hazelnut Gelato Cake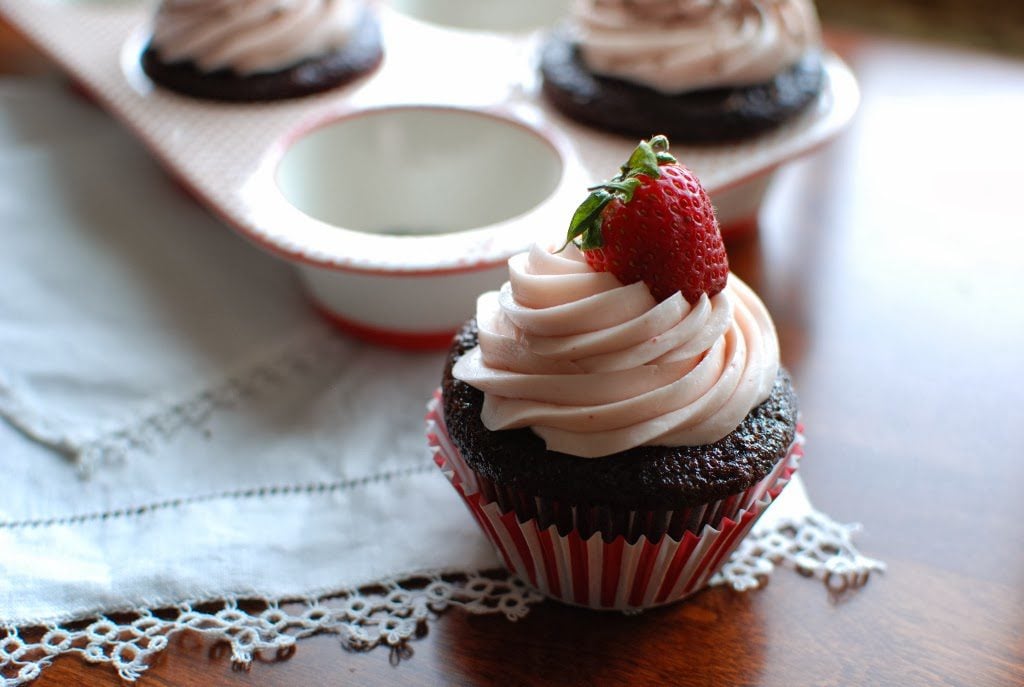 Chocolate Cupcakes with Strawberry Swiss Buttercream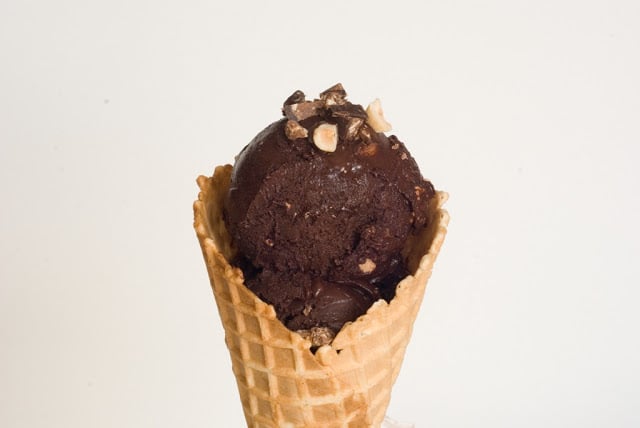 You will find more chocolate recipes in my recipe index. I think it's pretty obvious I prefer chocolate cakes.
Have I mentioned chocolate is my favorite food group?
All cocoa powders were purchased from Amazon.
Sources: One Green Planet, I Quit Sugar, and Paleo Hacks