It's officially cookie season! Which makes it my favorite season because I love baking cookies and I love eating cookies! Creating a beautiful Christmas Cookie Box makes a fabulous gift or fun for a cookie exchange.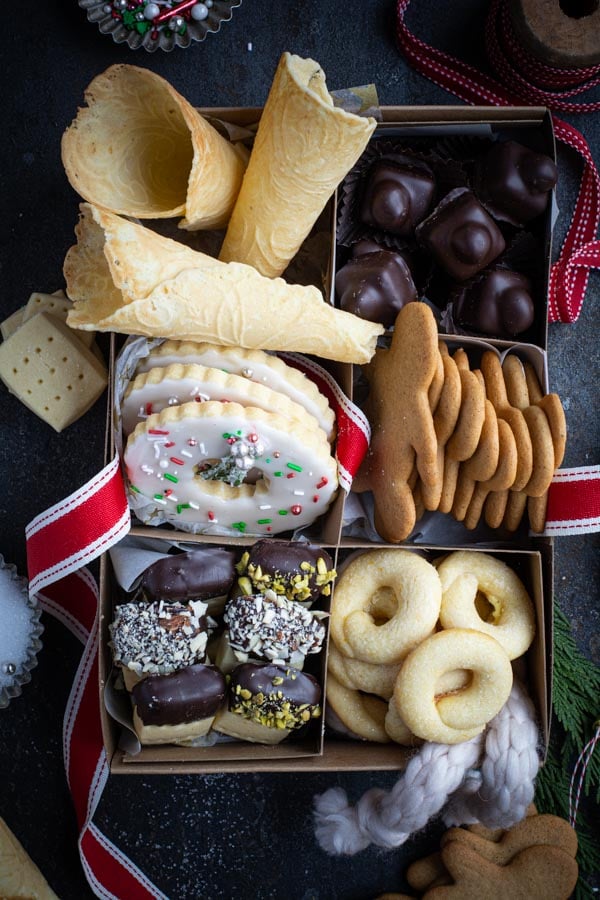 I'm sharing some of my all-time favorite cookies to bake and share. You are going to love them all.
Cut-out Sugar cookies
Cut-out sugar cookies are so simple to make with only a few ingredients. There is no need to refrigerate the dough and the cookies will hold their shape beautifully during baking.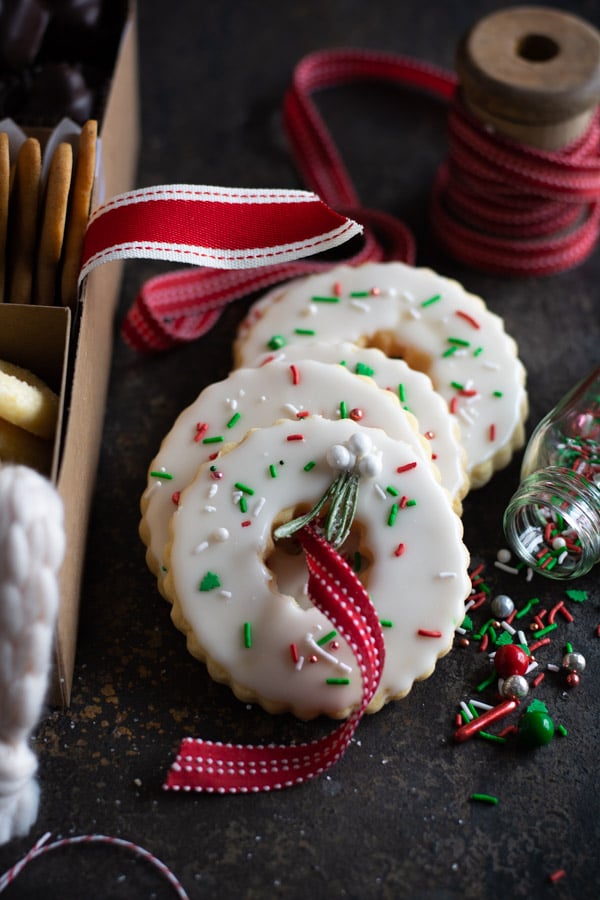 Norwegian Pepperkaker
Pepperkaker is so easy to make. They are thin and crisp ginger-spiced cookies that cake be cut into many shapes. These cookies do require refrigeration so plan ahead before baking.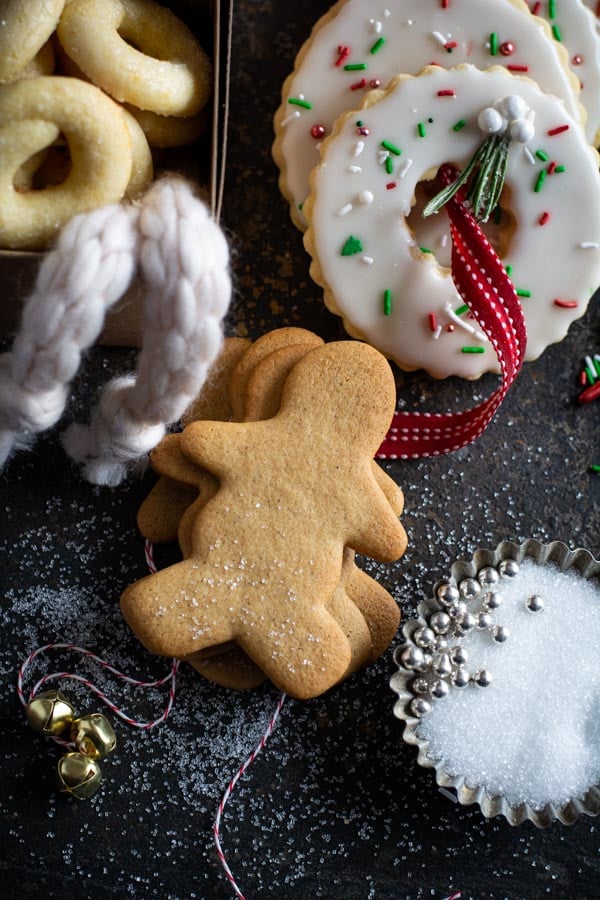 Scotch Shortbread Cookies
Buttery melt-in-your-mouth Scotch Shortbread Cookies made with just 4 ingredients with a dip in semi-sweet chocolate and a sprinkle of nuts. These shortbread cookies can be made in advance and stored in tins which enhances the flavor.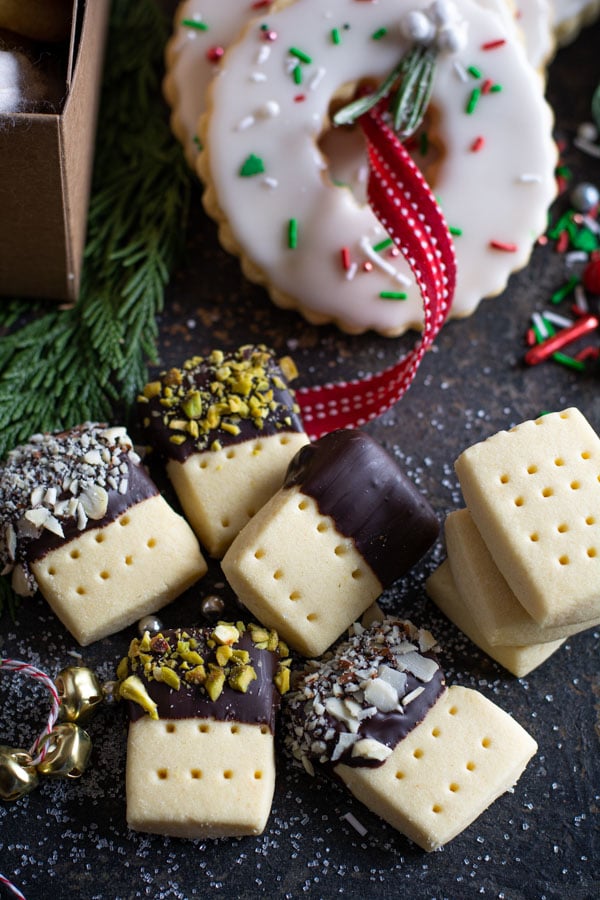 Norwegian Berlinerkranser
I'm pretty sure this is my all-time favorite Christmas cookie. They are so buttery with a hint of orange. Absolutely delicious.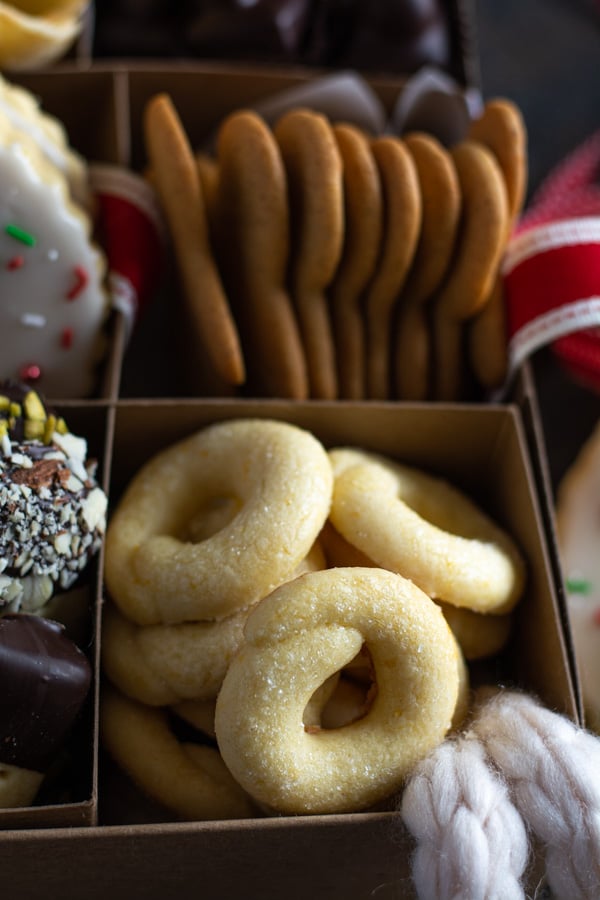 Hazelnut Gianduja
Ok, this little chocolate hazelnut gem isn't officially a cookie. Adding an all chocolate treat would look amazing in my cookie box assortment. Don't let the recipe scare you. Gianduja is just hazelnut paste combined with equal amounts of melted chocolate. Melt-in-your-mouth chocolate Hazelnut heaven!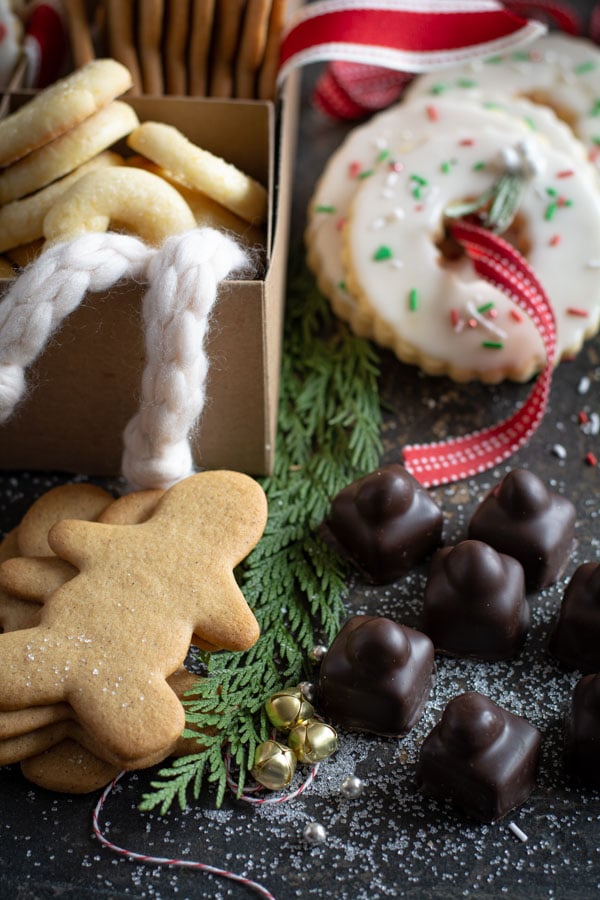 Norwegian Krumkake
Delicate cone-shaped butter cookies from my most recent post. They do require the use of a special krumkake iron, but so worth the effort.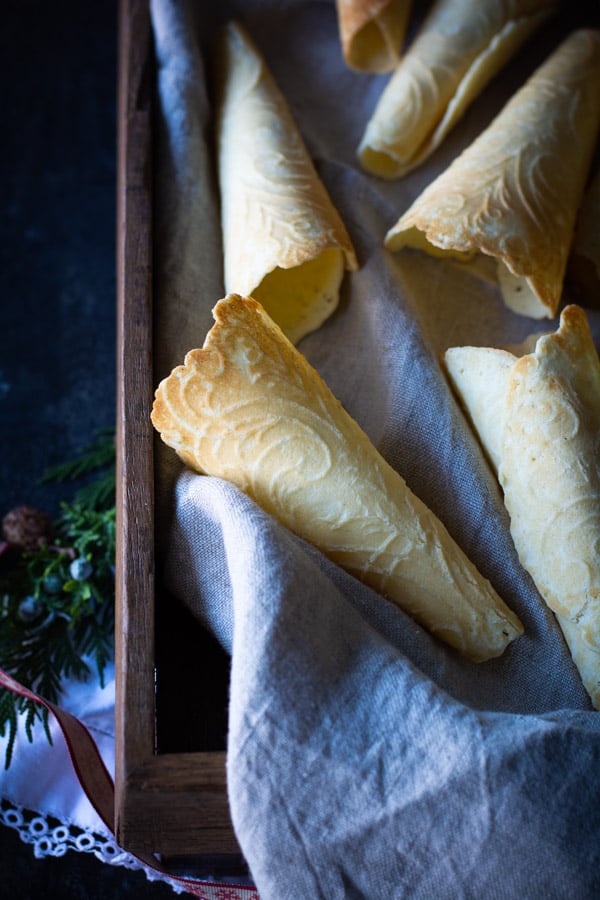 Butter Dream Sugar Cookies
Not pictured in my cookie box, but definitely needs recognition. The title says it all! Tender and buttery sugar cookies iced a fluffy buttercream. Butter Dream Sugar Cookies hold their shape when baked and don't require refrigeration.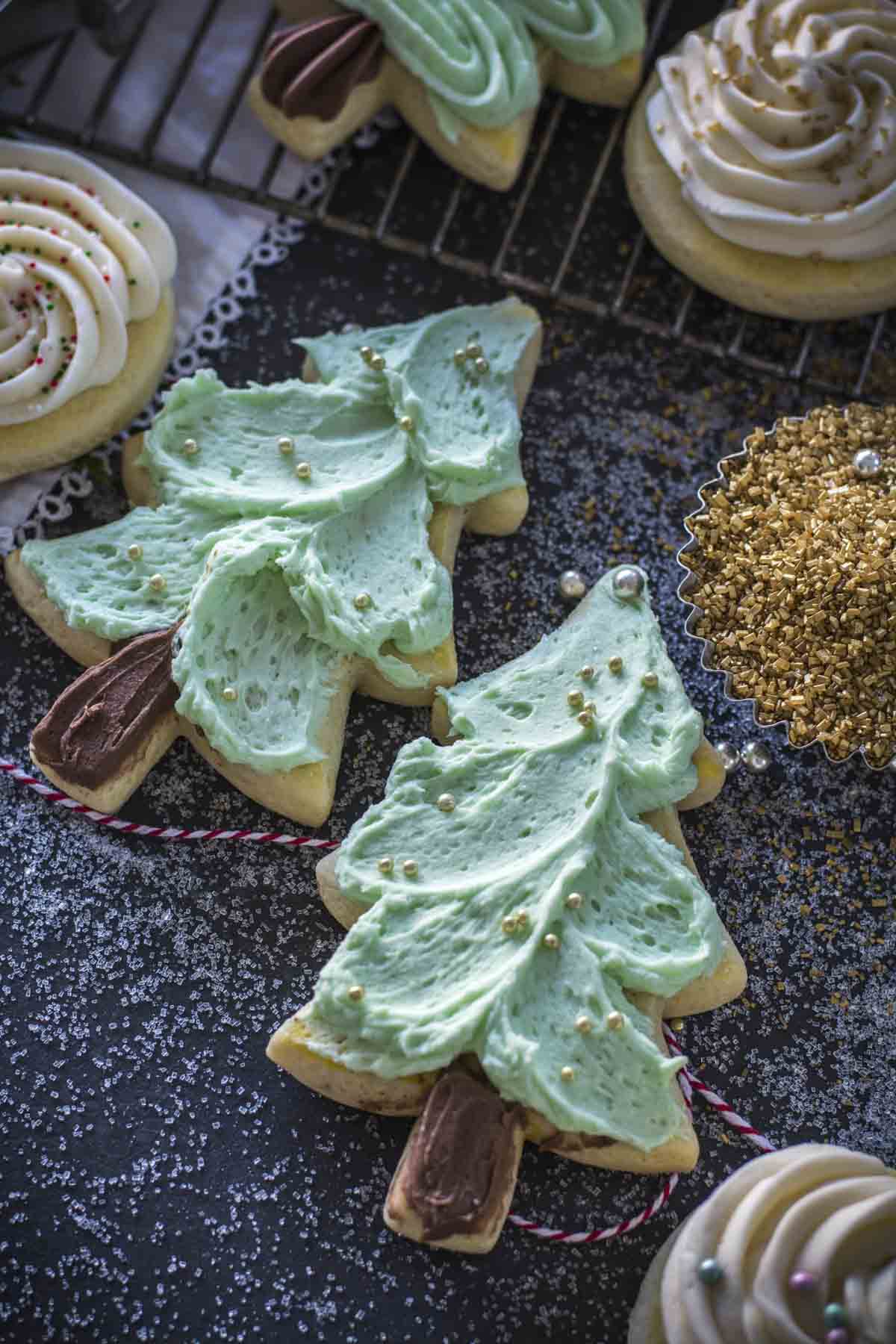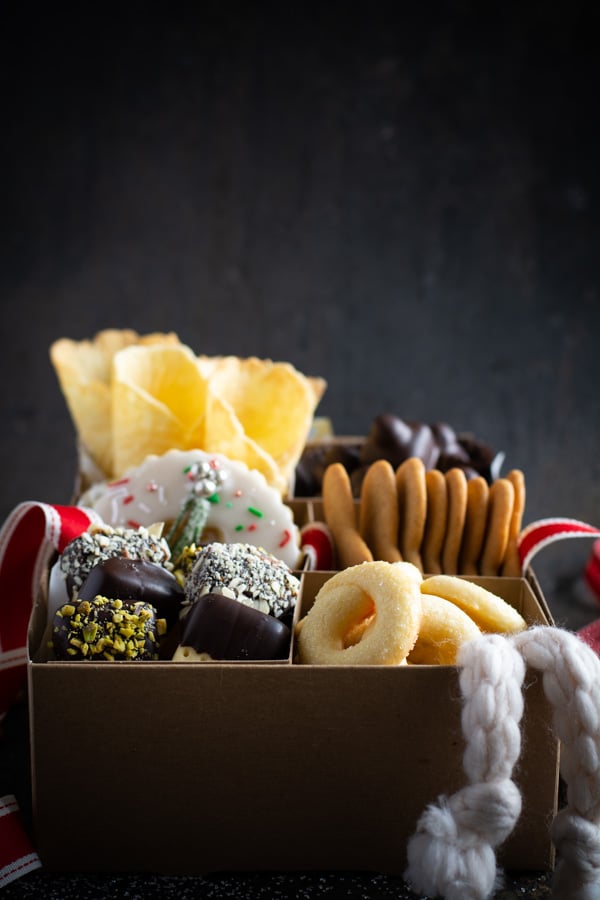 There is no better gift than a box of assorted Christmas cookies. If you make a cookie box using my cookies, please tag me on instagram. I'd love to see your creations.