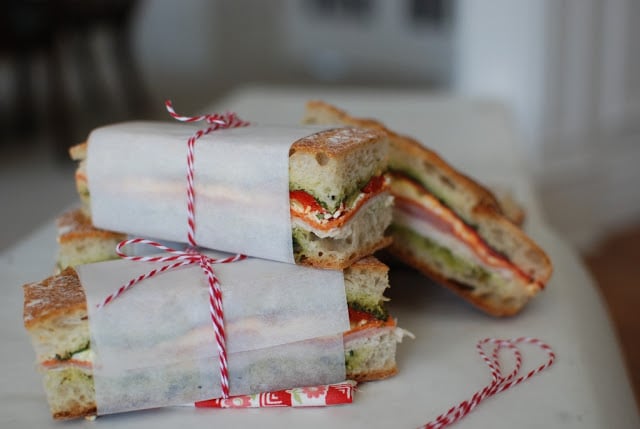 You may not remember when I posted this recipe for Brick Compressed Sandwiches.
If you are thinking of packing a picnic or going on a road trip, these simple sandwiches are perfect. They can be thrown into a cooler without worrying about smashing the bread. You want to smash it! Go ahead and pack the soda's and salads on top…it's supposed to be compressed.
You can add your own flavors and favorite sandwich toppings. Let this recipe just be your guide.
I have to finish any meal I eat with something sweet. Cracked Sugar Cookies are ideal. They won't melt if it's hot and they pack great in a cooler or back pack.
They are buttery with a soft crisp exterior. Love them.
I hope you are having a fabulous summer. When camping, hiking or just picnicking, be sure to make the food fabulous. It really does make the experience that much better.
xoxo
Janet