Gingerbread houses using purchased kits are amazing! I decided that I wanted a more natural look this year. Instead of candy canes and gumdrops I decided to use nuts, spices, and greenery from my yard.
We had such a great time using gingerbread house kits purchased from Trader Joe's along with more natural accents and a ton of powdered sugar.
We started by sifting powdered sugar all over each piece, then we rubbed the sugar into the textures to make them stand out. My daughter tiled the roof with slice almonds while I spent the same amount of time trying to figure out how to arrange the rosemary on the tree.
While out running in 16°F temperatures, I came across a garbage can out on the curb for collection. It was filled with branches from a juniper bush. The blue gray berries were perfect. I completed my run, jumped in my car with a bag and cutters and rummaged through this fine selection of clippings. BEST. FIND. EVER.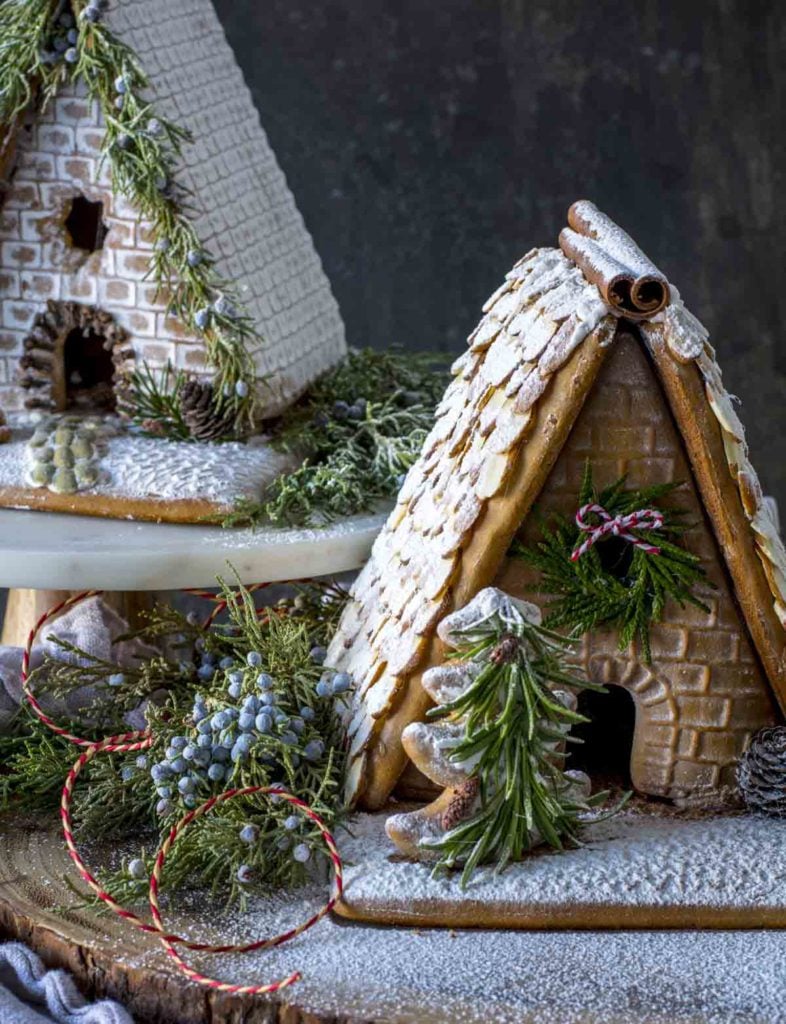 Cinnamon sticks, whole cloves, nuts, cedar, and pinecones.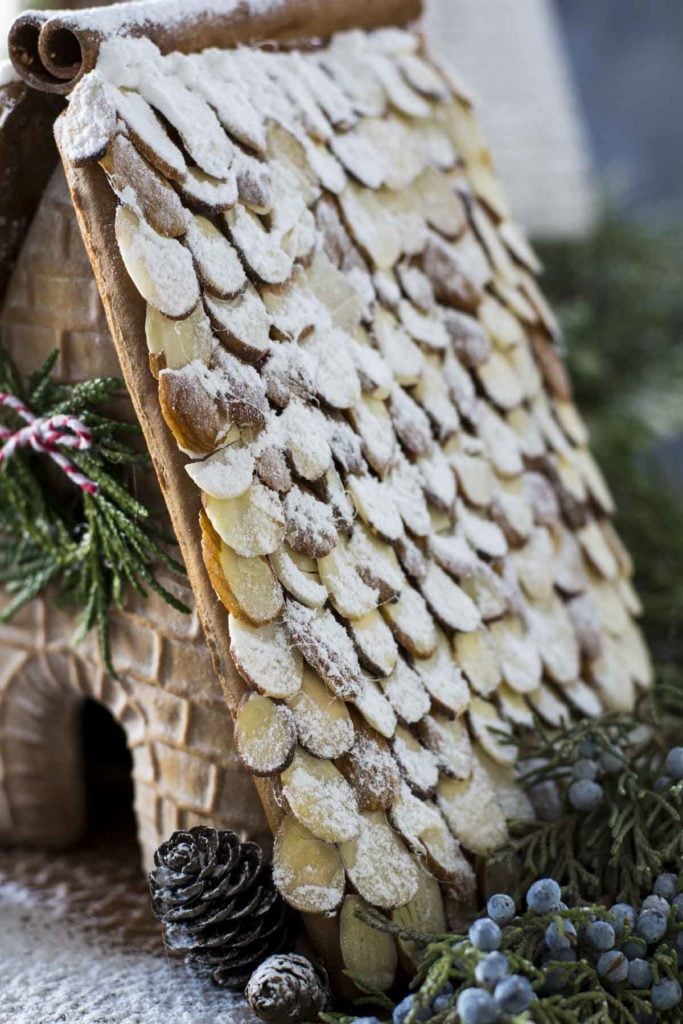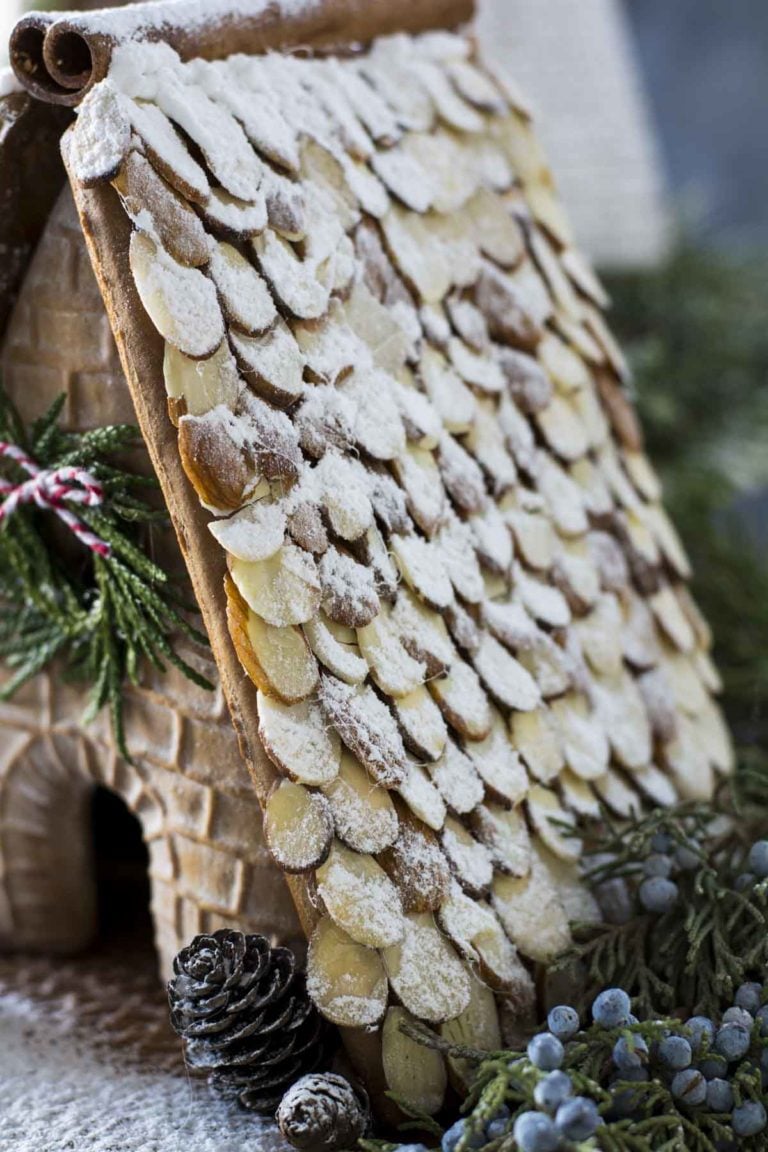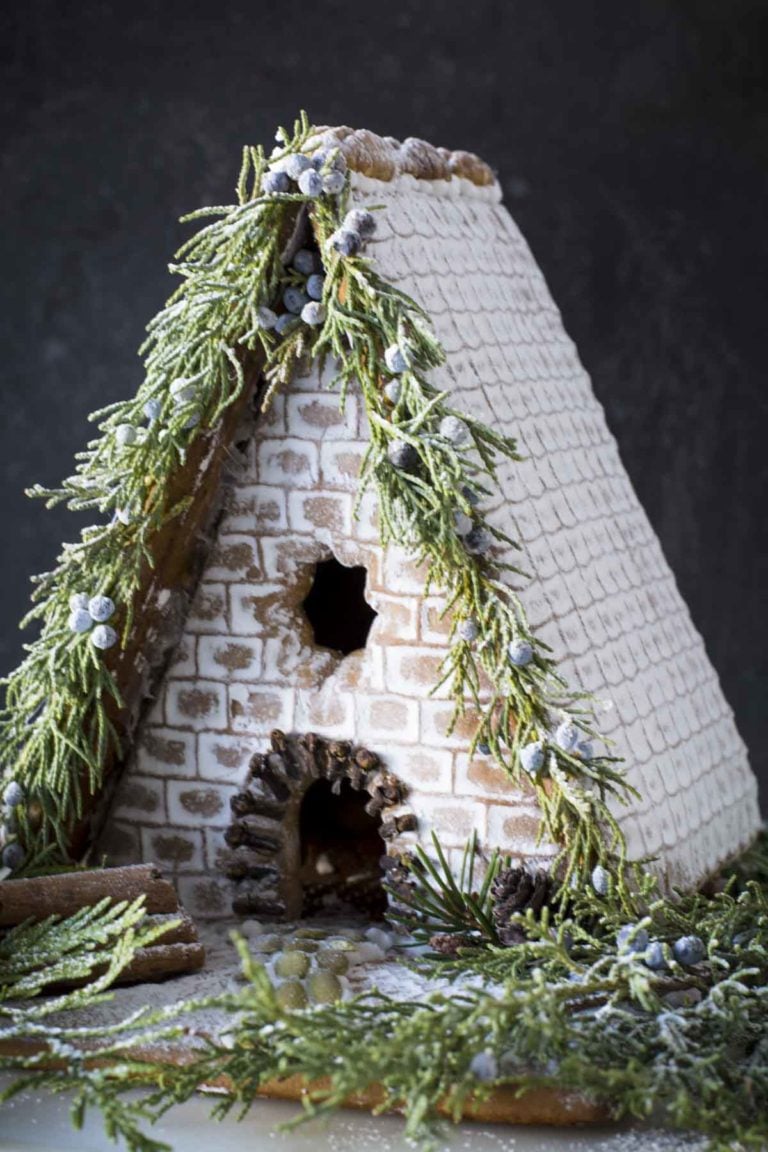 Our gingerbread houses were finished with a fresh dusting of powdered sugar/snow.
P.S. I probably should have taken pictures of the house my son decorated using the candy from the gingerbread house kit. The house was adorned with a child holding the head of the dog that fell off and accented with red sprinkles for blood…There's always one child that can't conform. Why break tradition?